Design Team member Mary-Ann has been having fun decorating the new Roll
Top Box.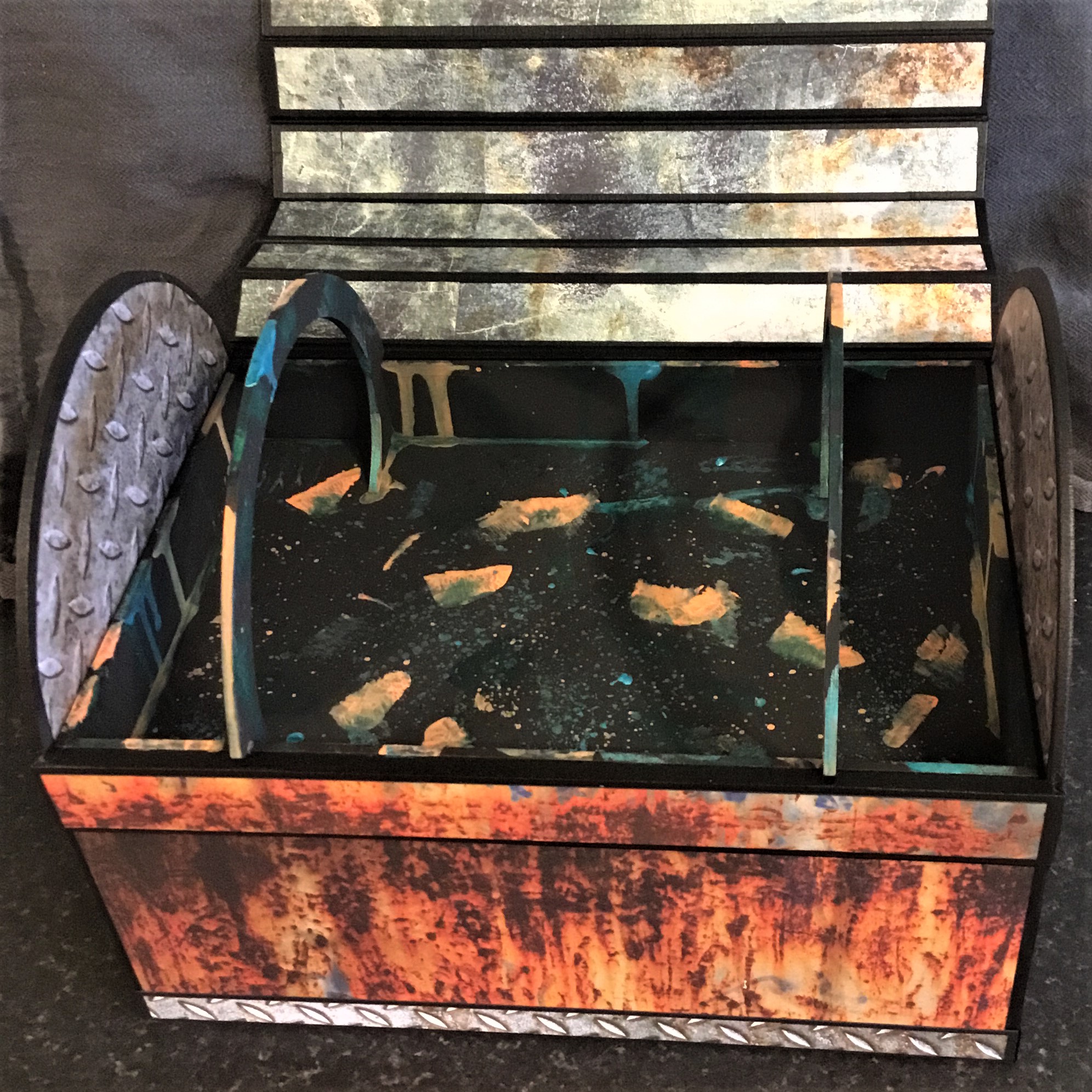 The papers that she chose are just gorgeous. They are from Craft
Consortium and called Metal Textures, a delicious mix of rustsy patina's
and steel surfaces.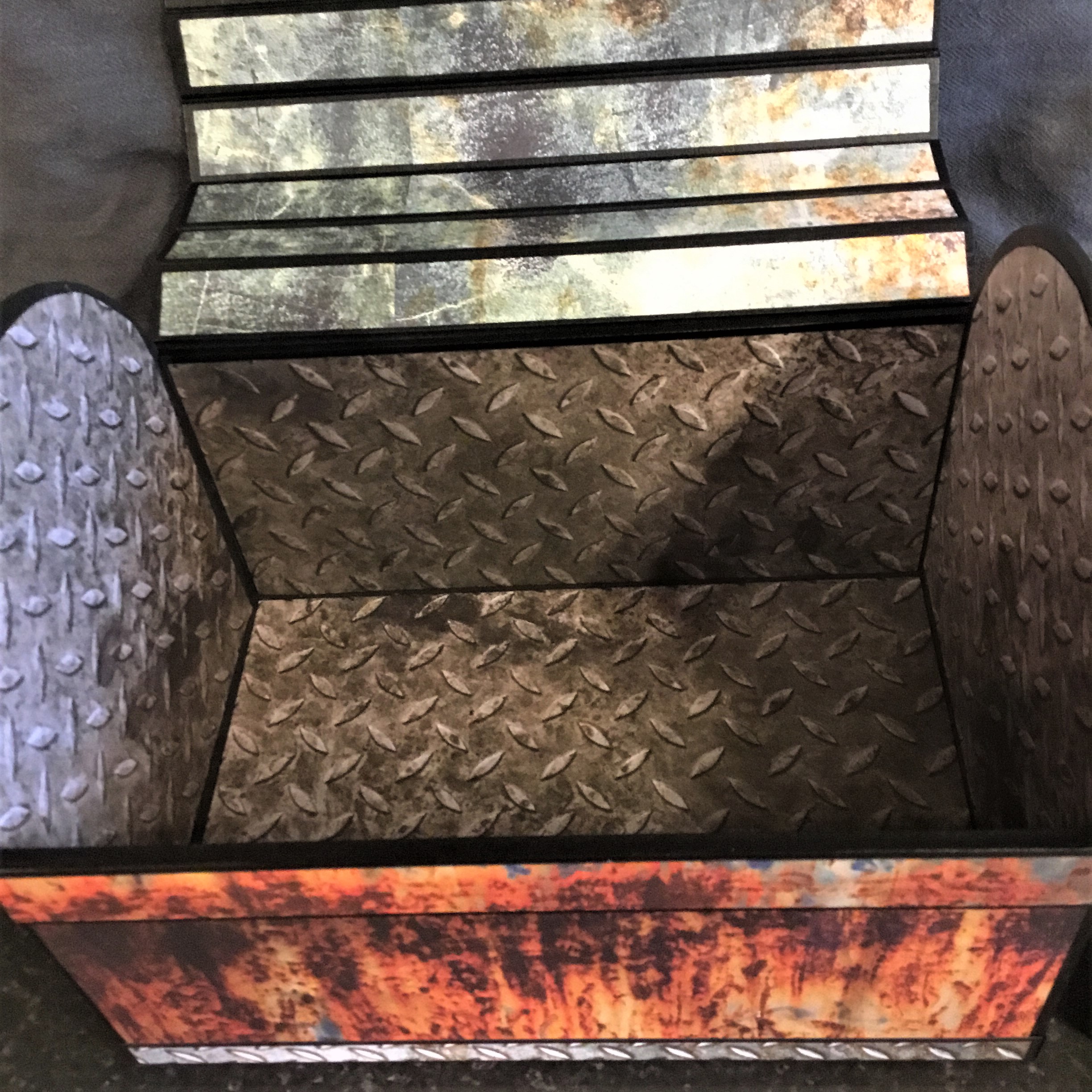 We love the industrial feel of this project, it looks so textured but in
real life it's paper smooth! It means that the roll top is still free to
move without layers of texture paste. How clever is that!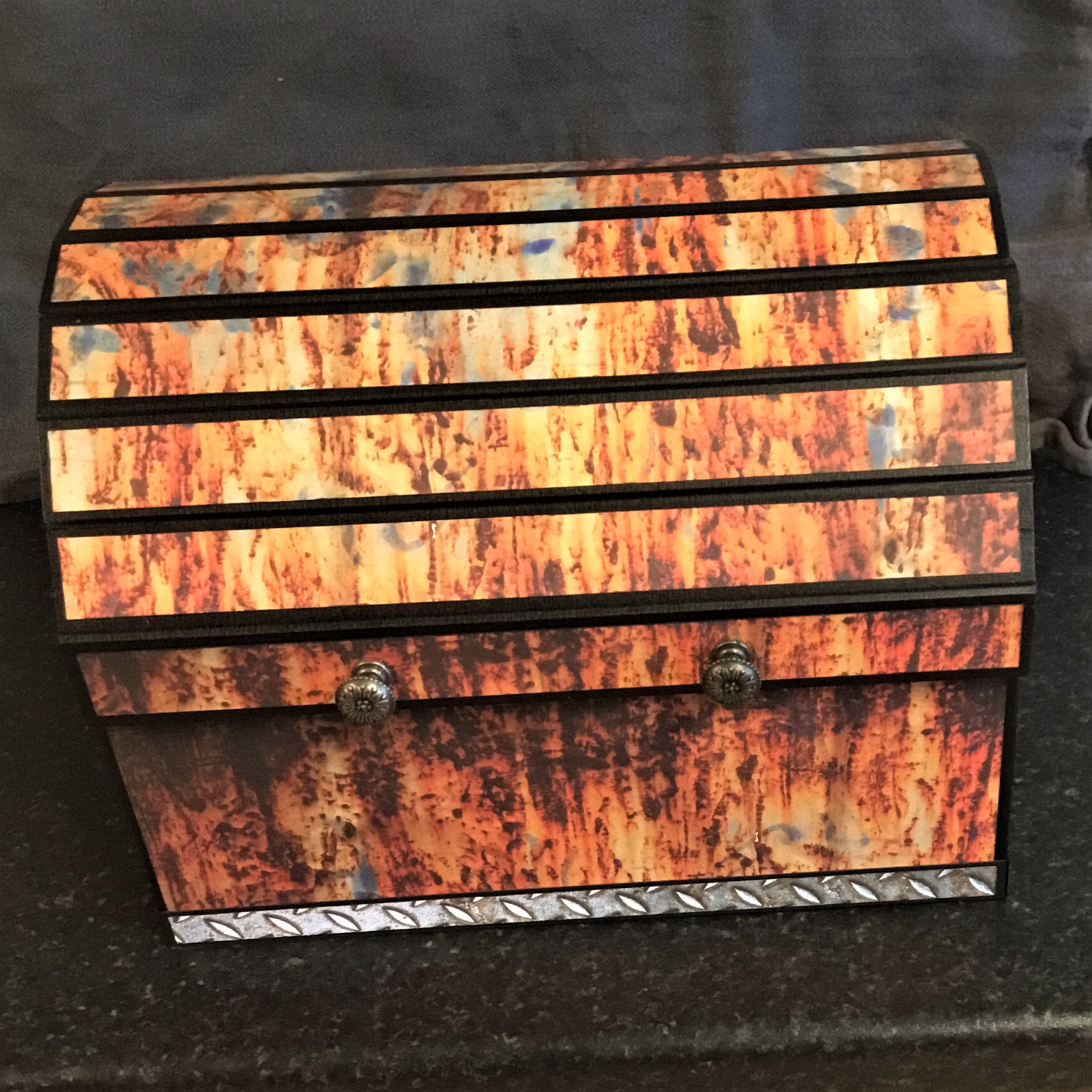 And with a hint of Steampunk it's a fabulous project.

Happy Crafting

The Cool Katz Team