I know that CoolKatzCraft has not been going long but we are growing all the time and so I am going to put on here a few of the Wizzes, Roll-Top Boxes and Albums so that the new subscribers can get some ideas on how to decorate them.
Clare has spray painted her Standard Wizz, has made the hole in the top for putting pens, rulers, Glossy Accents etc into.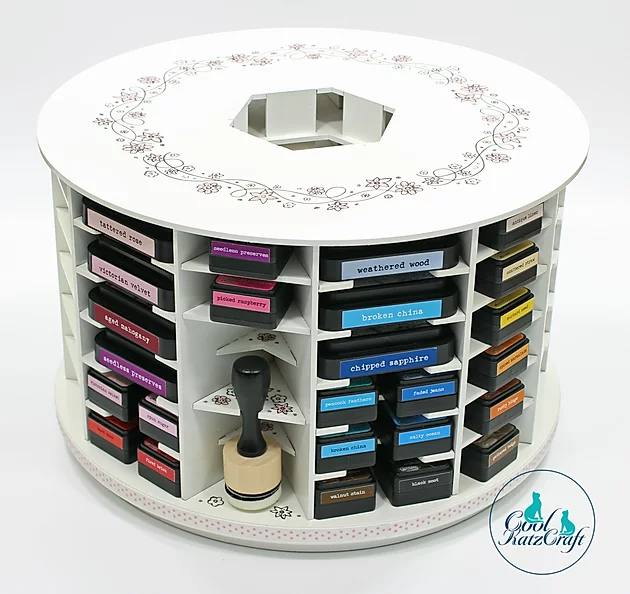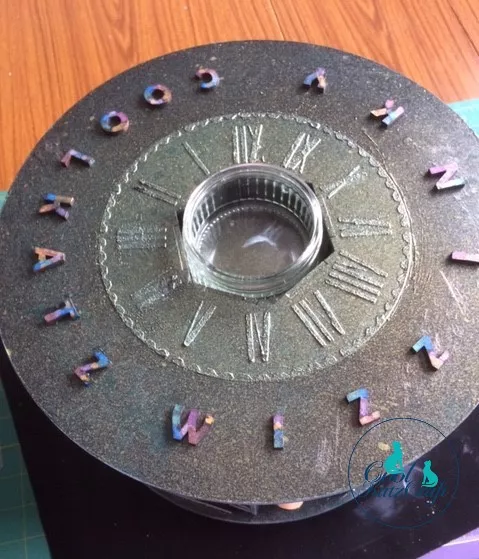 Anita (shown above) has decorated her Standard Wizz with mdf letters and stencils.
The Buzz Wizz has been made without a hole in the top - ooops, that will treat me to let my husband in on the construction! This was spray painted with wallpaper on the top and a bee stamped onto heat resistant acrylic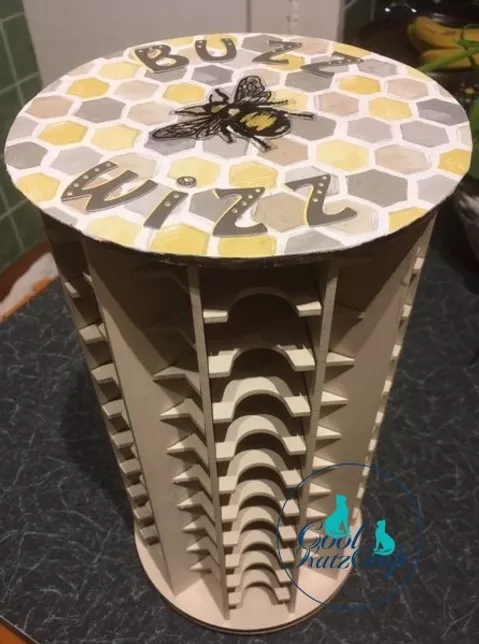 Rosemary has painted her Mini Wizz with spray paint and highlighted it with gold gilding wax, and added some dachshunds at the bottom.