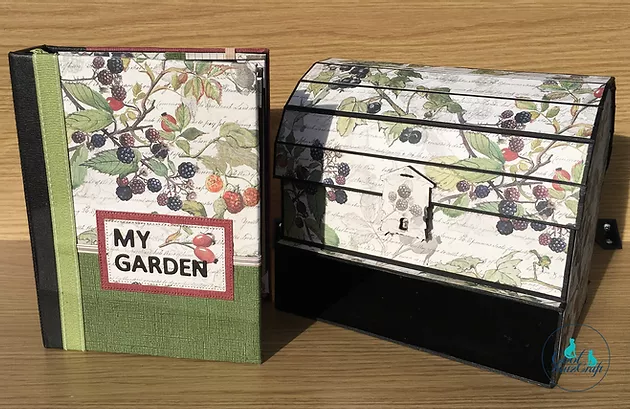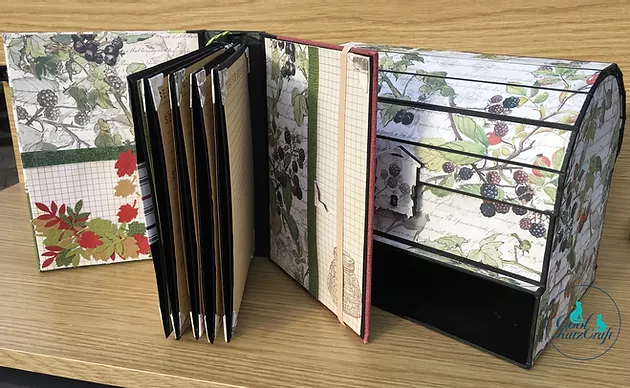 For some of the new CoolKatz I wanted to show some of the roll-top boxes that have been made by the Design Team, Kay and Maggie. Above you can see mine created for a gardener and designed to be used every year like a calendar. The box can be used to store seeds in.
The one below is Michaela's box with a metal clasp and more vintage feel.
If you go to the shop you can see both this version and one with a drawer instead of an album.
https://www.coolkatzcraft.com/shop