Happy Friday and welcome to another inspirational post using our new On The Veranda kit.
Design Team member Elizabeth loves all things beachy, so it came as no surprise when we saw how she had decorated her Veranda.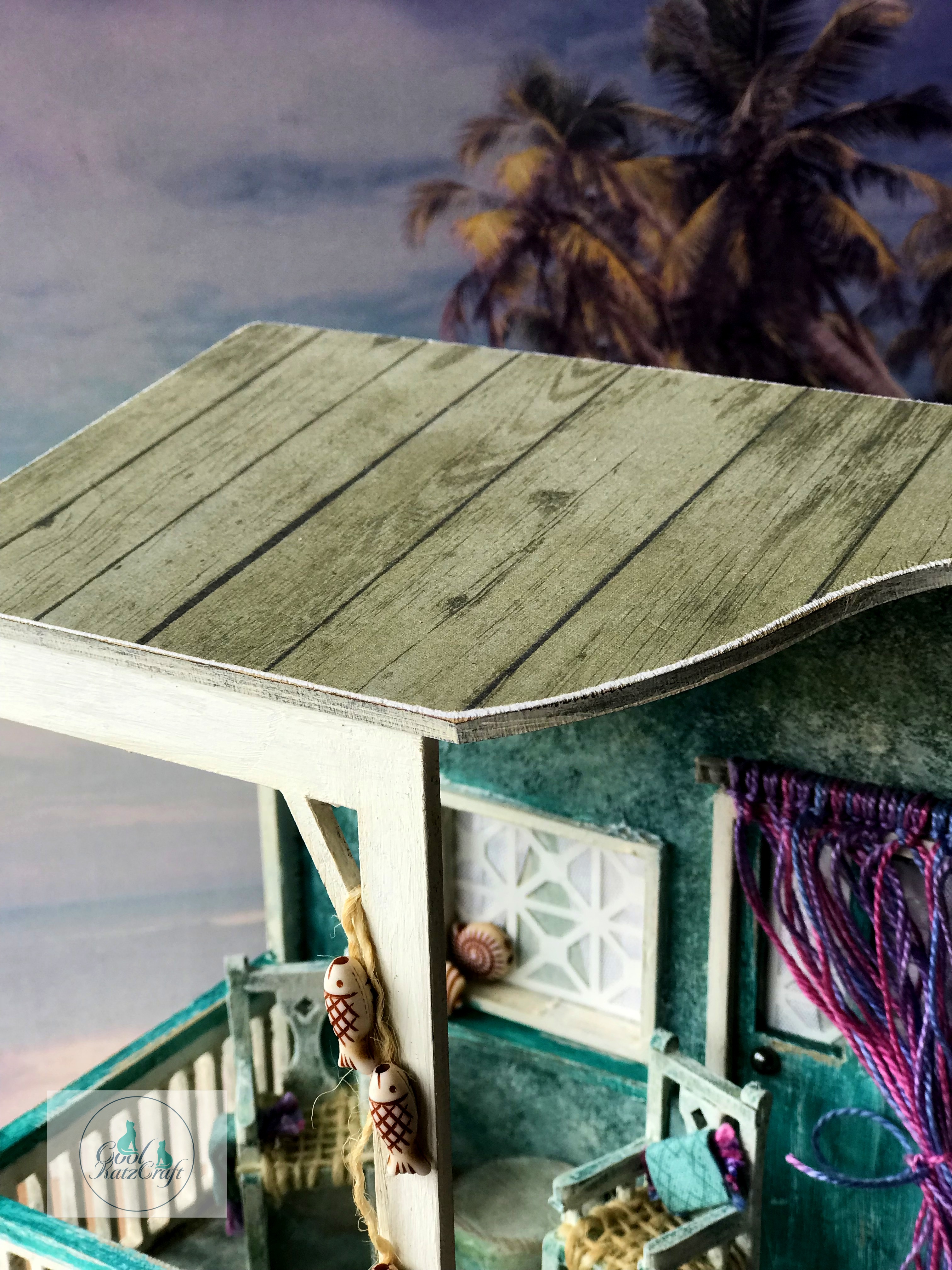 The walls of my building are textured in lots of layers of Turquoise, Blue and White pastes.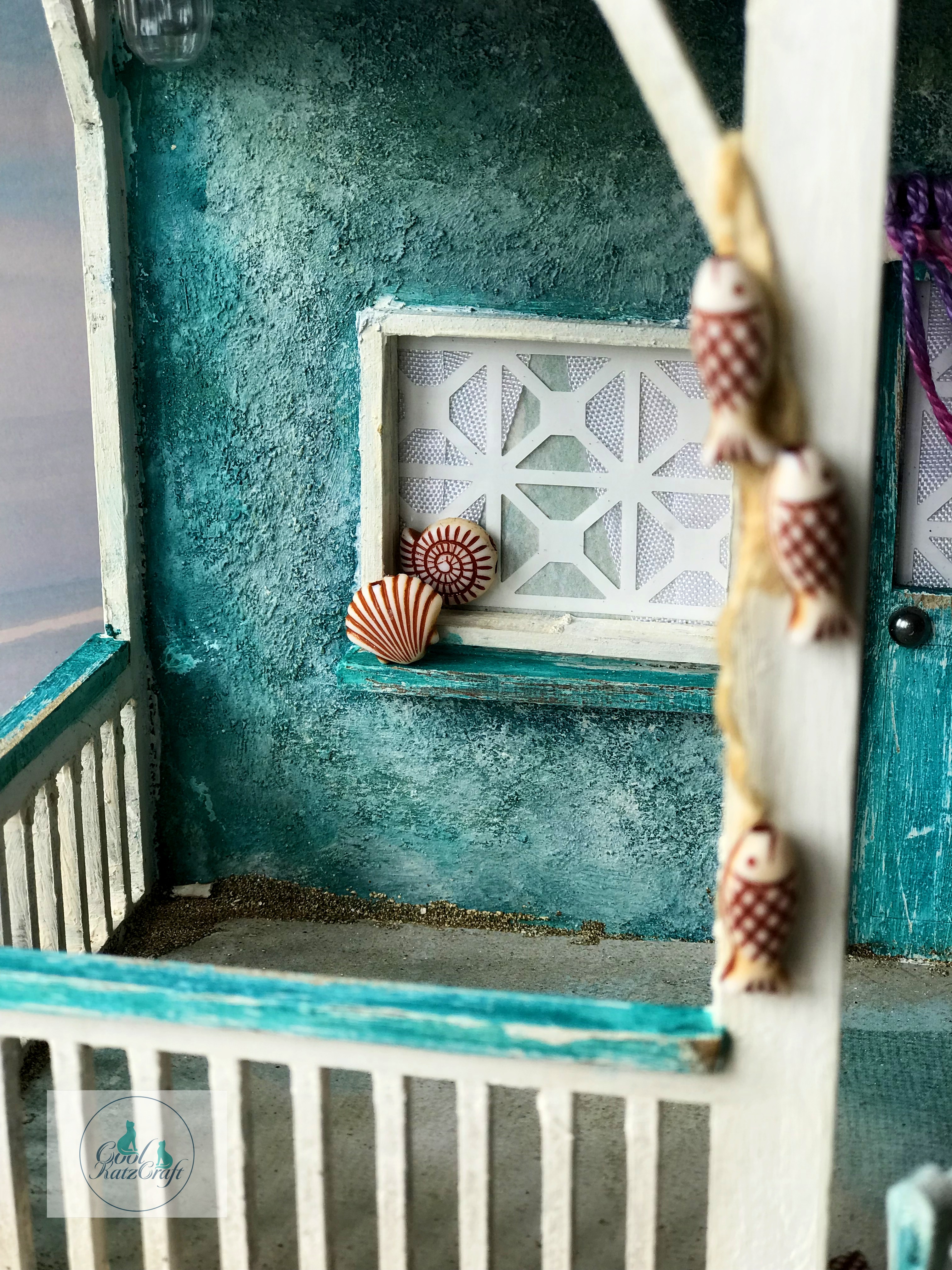 All of the woodwork has had many layers of all the above colours too, before being sanded back to give the weathered shabby look that the Sea air gives to layers of peeling paint.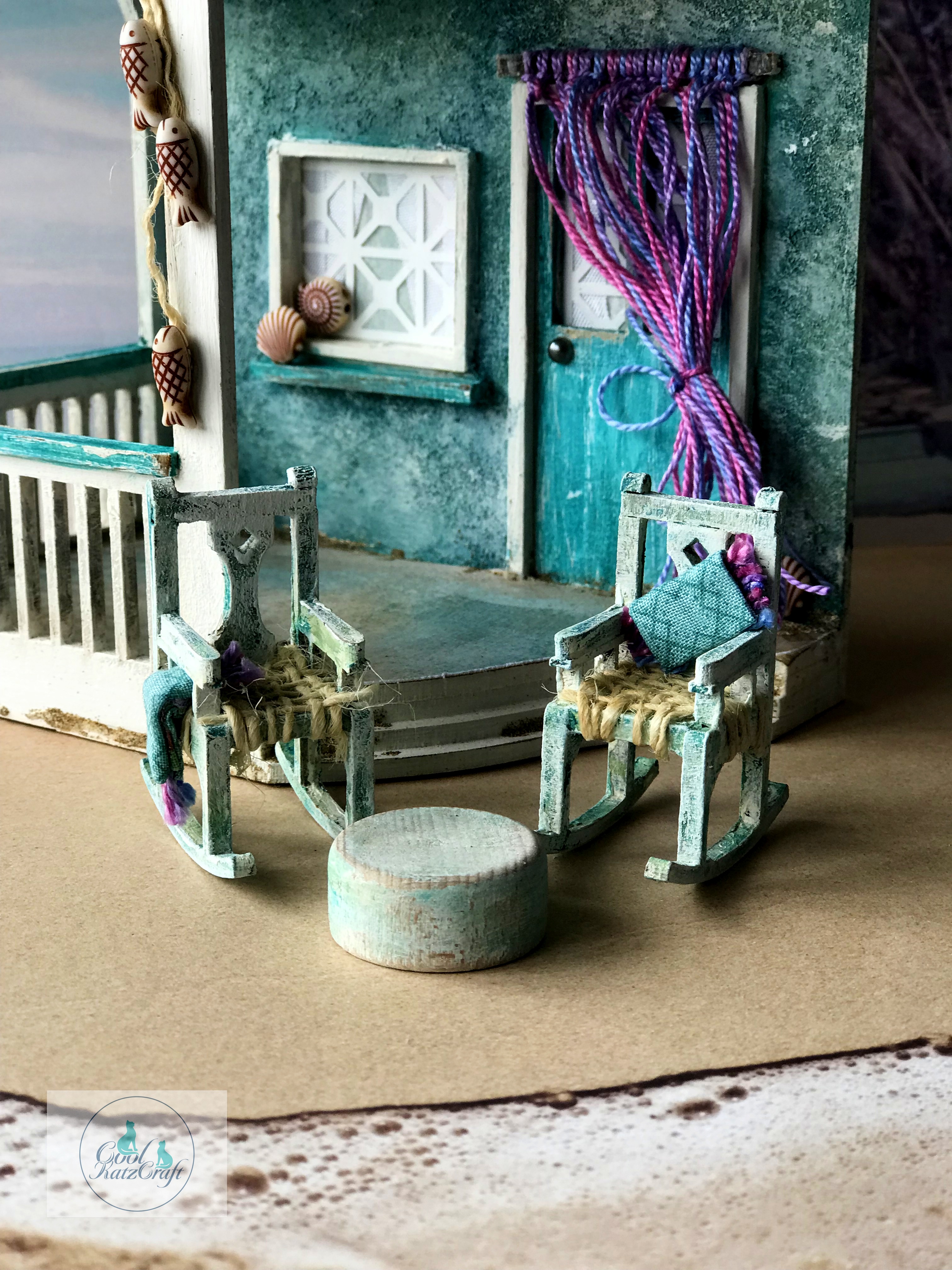 The seats of the Rocking Chairs are are woven and worn. They are hessian trimmed, and folded round the sides, and glued under the seat, to create the illusion of woven cane.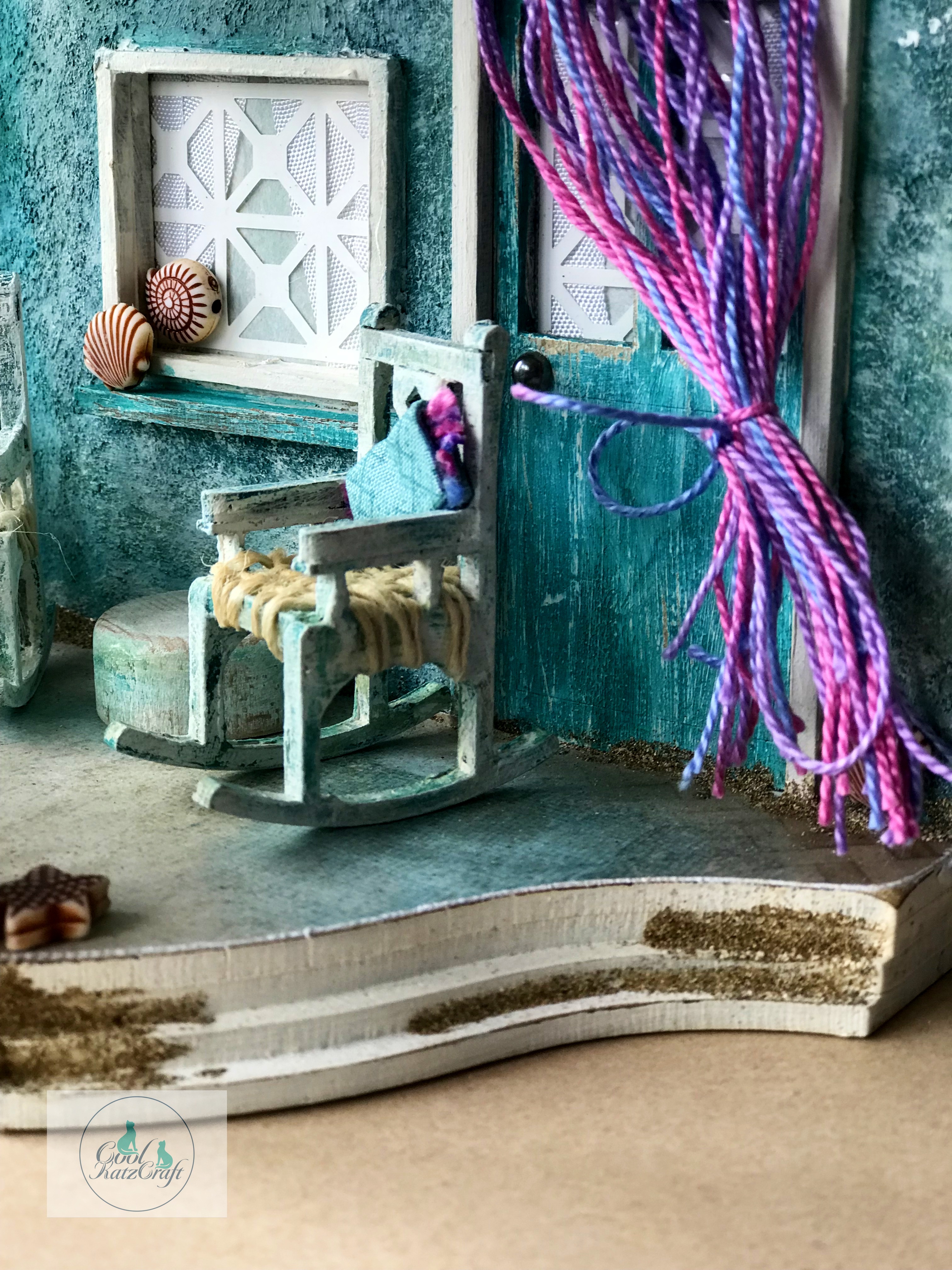 There are shabby cushions and a little table to rest your drink on. There's a macrame door curtain to keep the flies out.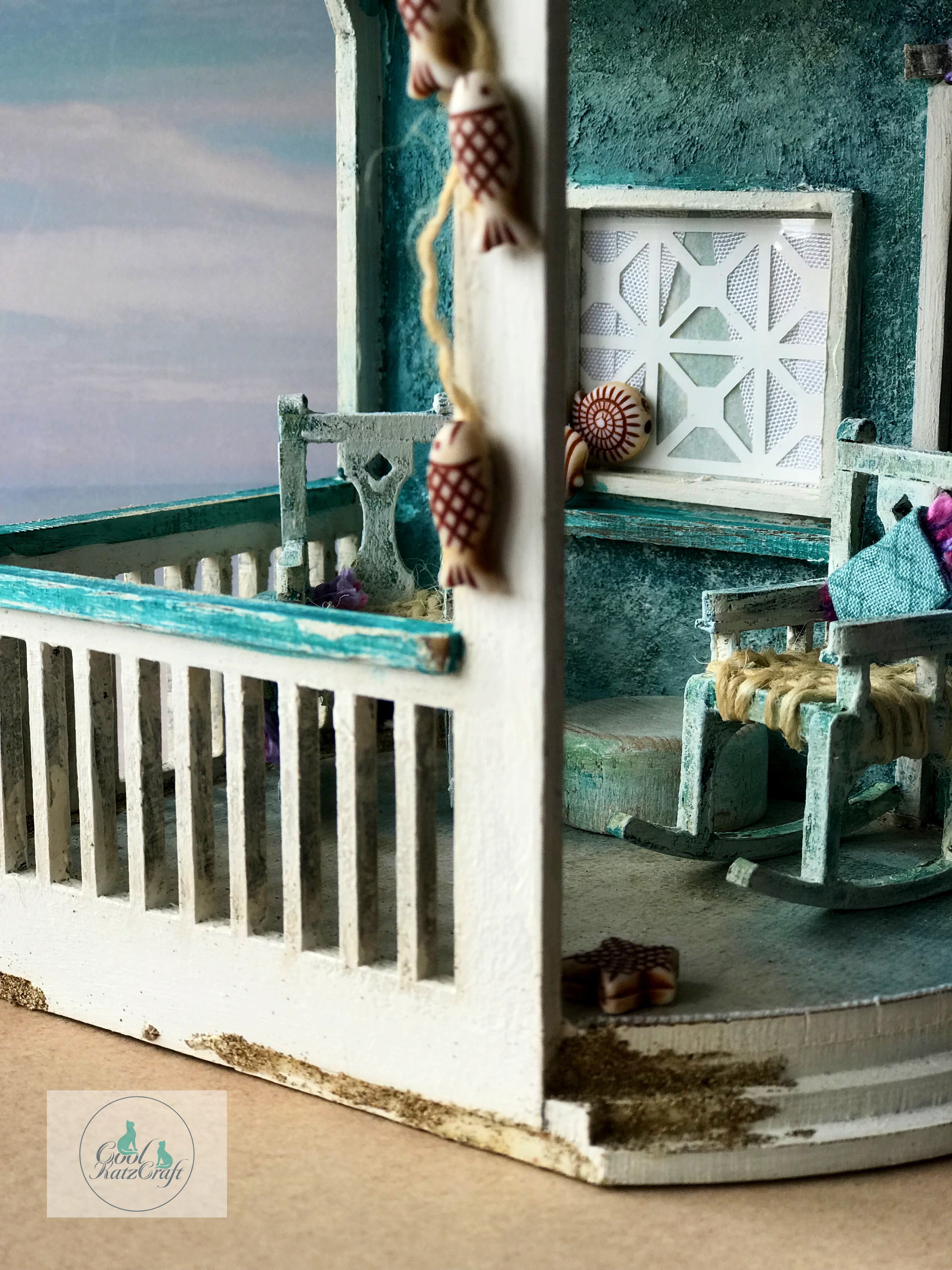 Freshly caught fish hang from the Veranda waiting to be cooked, and collected shells decorate the Veranda.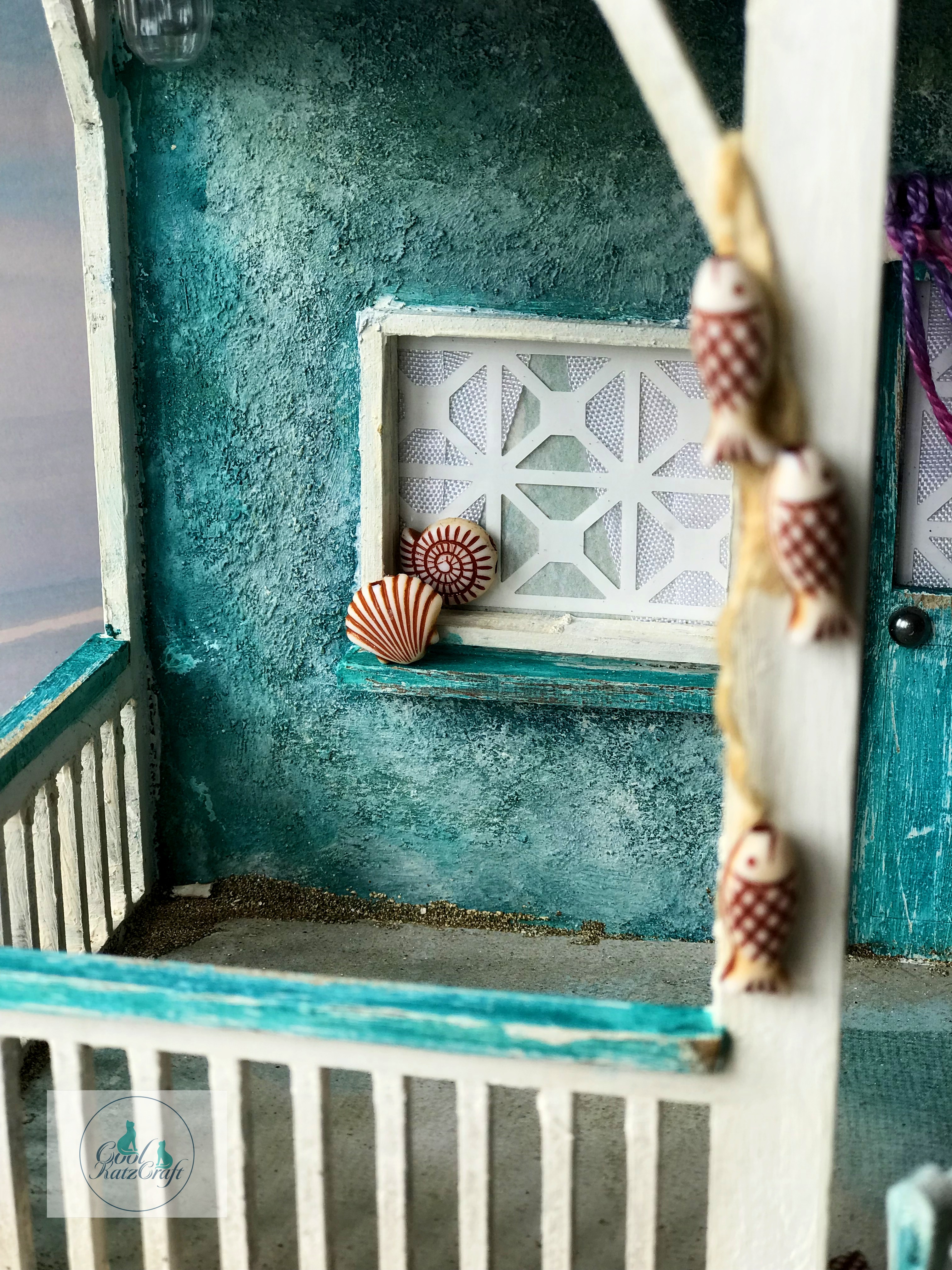 And just look at all the sand that's be walked in from the beach, created with Emerald Creeks Dirty Sand Embossing Powder.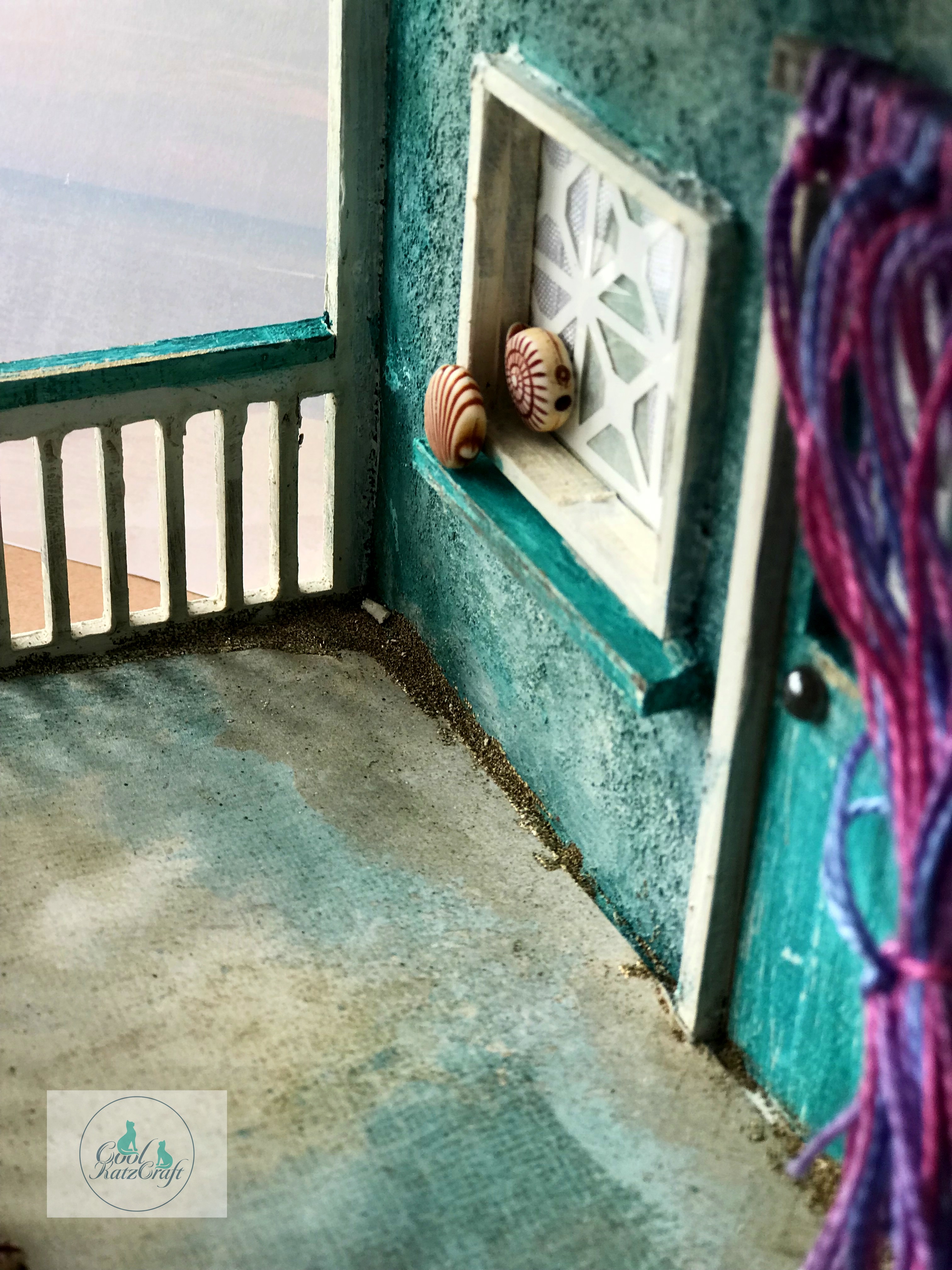 So we hope that gives you more inspiration for decorating your Veranda. Don't forget to share your makes with us in The CoolKatz Facebook Group, and just wait till you see what we have in store for you next week!!!
Happy Crafting
The CoolKatz Team x
https://www.coolkatzcraft.com/book-nook-intrigue-on-the-veranda

https://www.youtube.com/channel/UCHVLrneEbdNJp3EIhJoH4BA

https://www.facebook.com/groups/CoolKatzCraft