Now the Little Secret is out and our miniatures are online, we want to start sharing more inspiration with you.
Elizabeth has become a little (well quite a lot we have to say) obsessed with miniatures, so when she got her paws on the new Flower Pots she couldn't wait to get stuck in.
Here's how she planted them up.
It's that time of year when the tree's start losing their leaves and we head outside to tidy the garden before the Winter arrives. Today I'm staying in the warm and sorting my Flower Pots out on my nice clean desk, yep they are miniature and fabulous.
I decided to split the pack into two, creating posh Cat Planters with the larger pots and traditional terracotta pots with the smaller ones.
I used a metallic Blue Paint for the Planters, and a textured Terracotta Paint for the pots.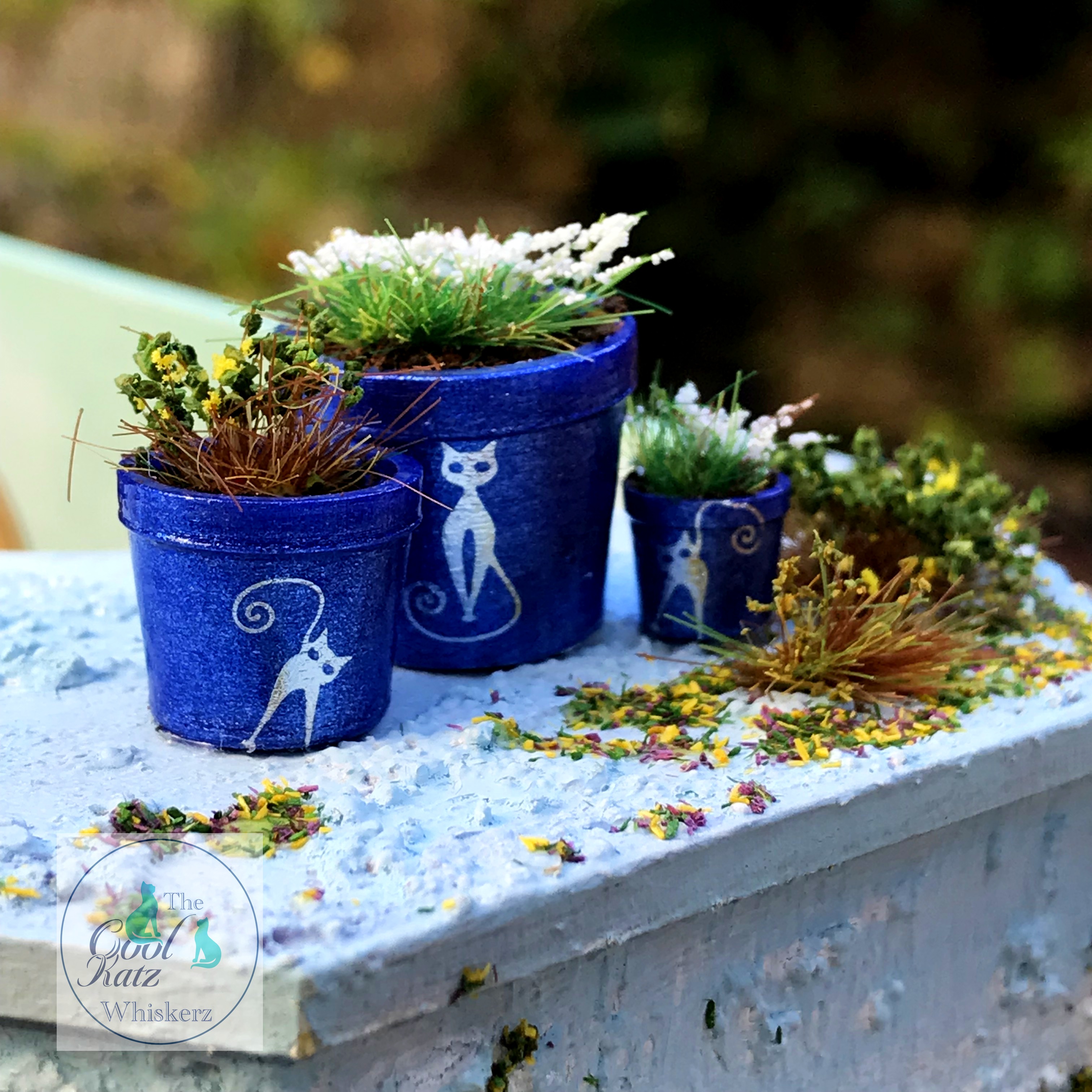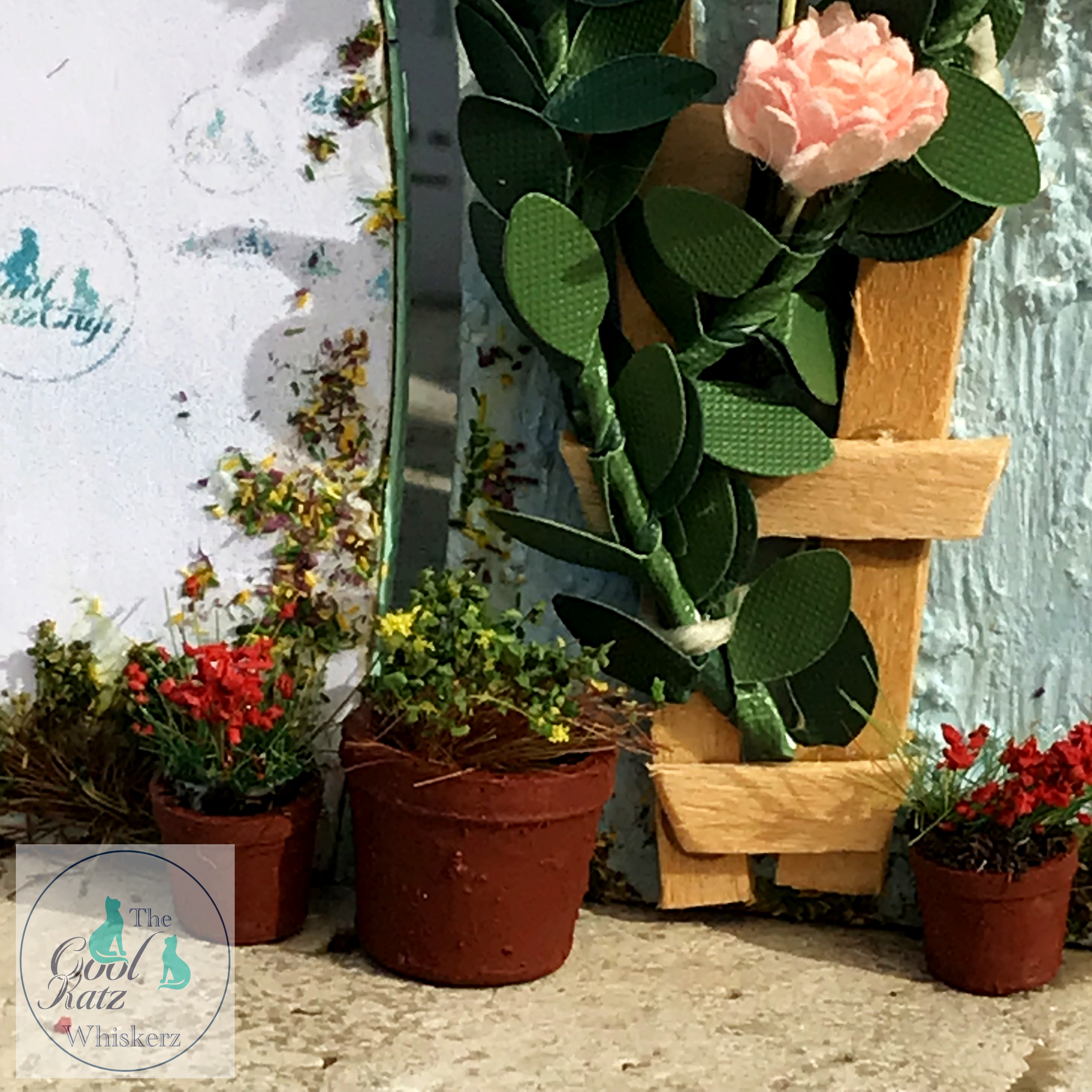 Now for the secret ingredient...Tea. Yep split open that tea bag and you will find ready made compost for your plant pots, cool hey.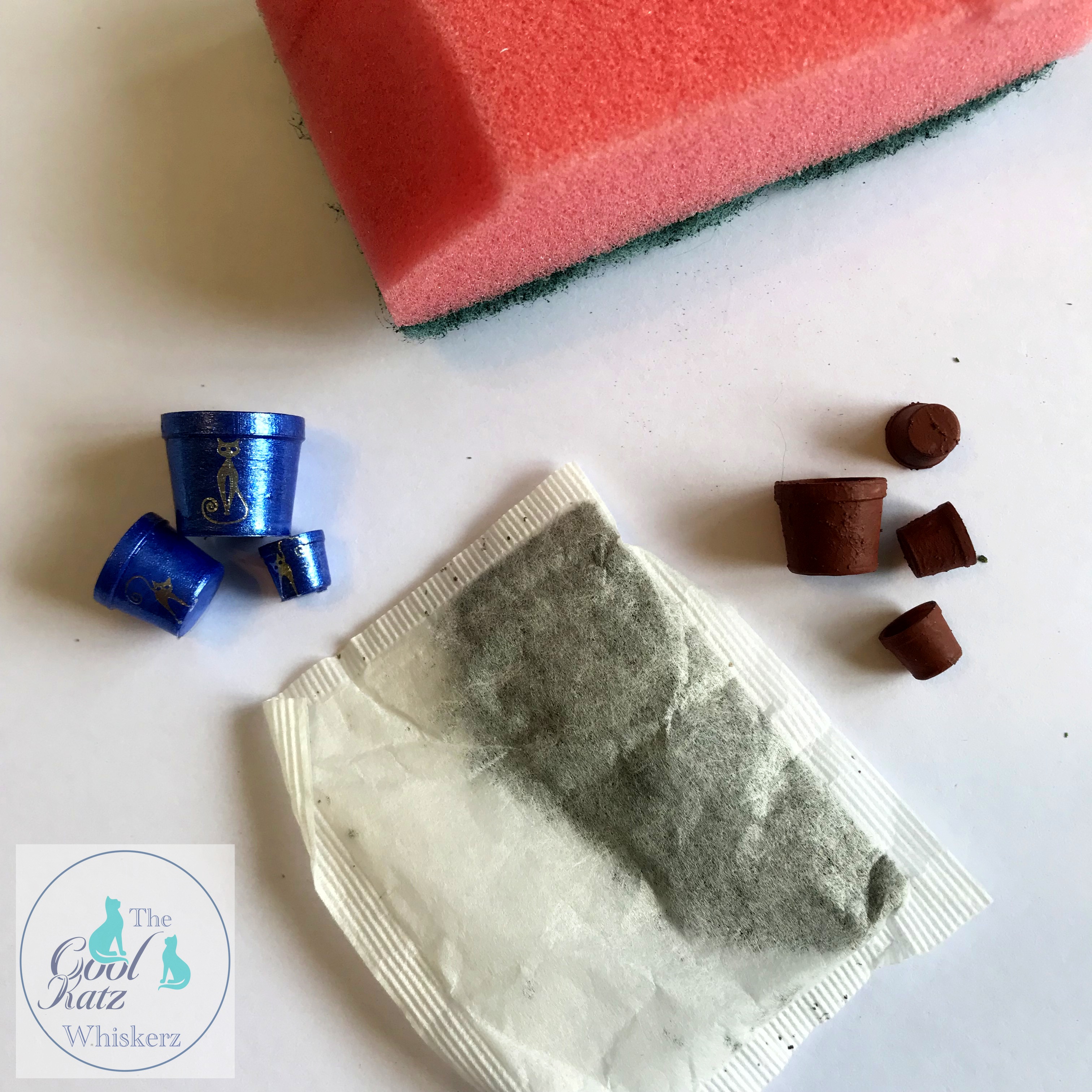 You will also need one of those inexpensive sponges, the type we all have on our sink draining boards.
Glue a chunk of the sponge into the bottom of the pot, leaving a little space at the top for the compost.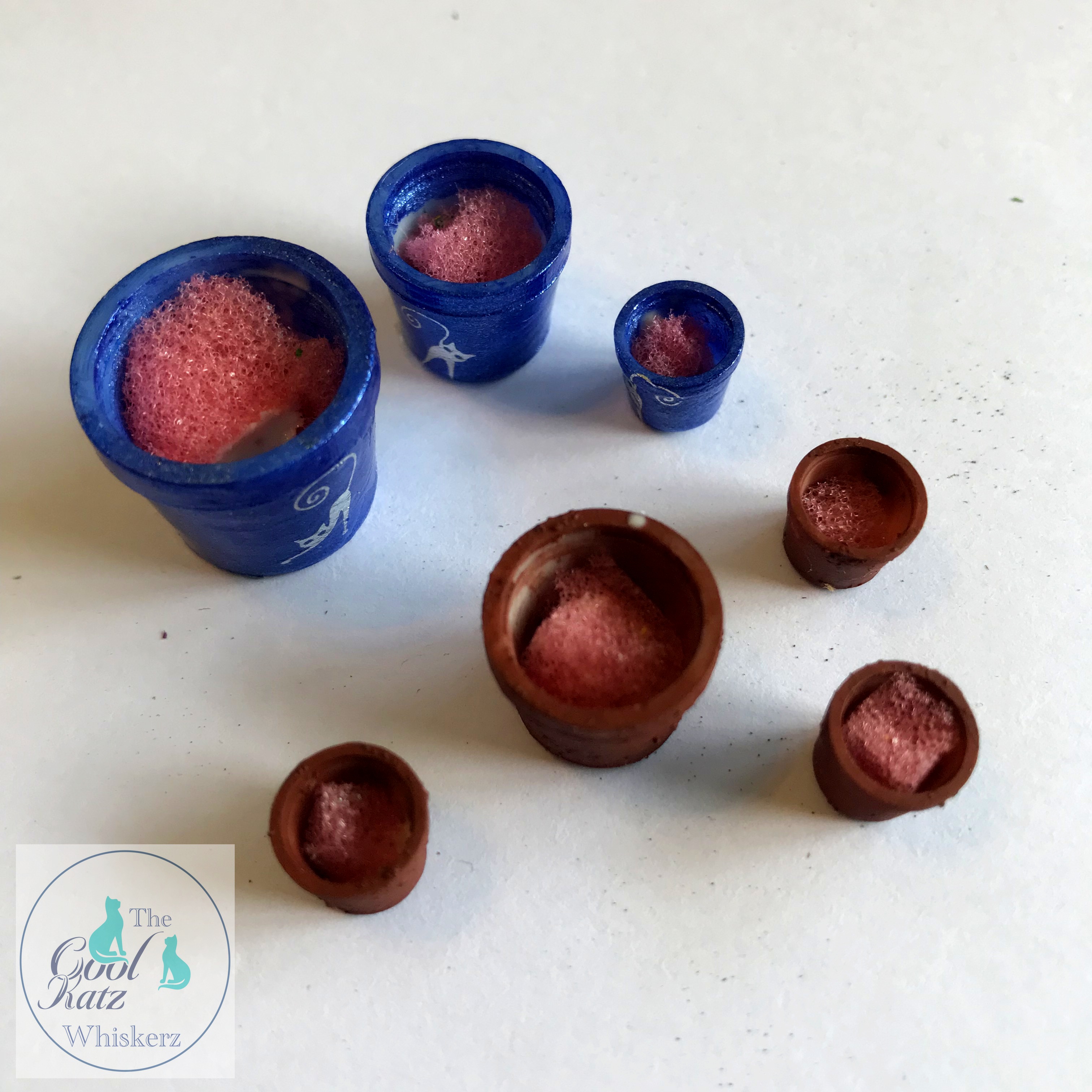 Leave to dry for a short while, then add a layer of glue over the top of the sponge. Spoon in the fresh un-used tea leaves and voila...compost!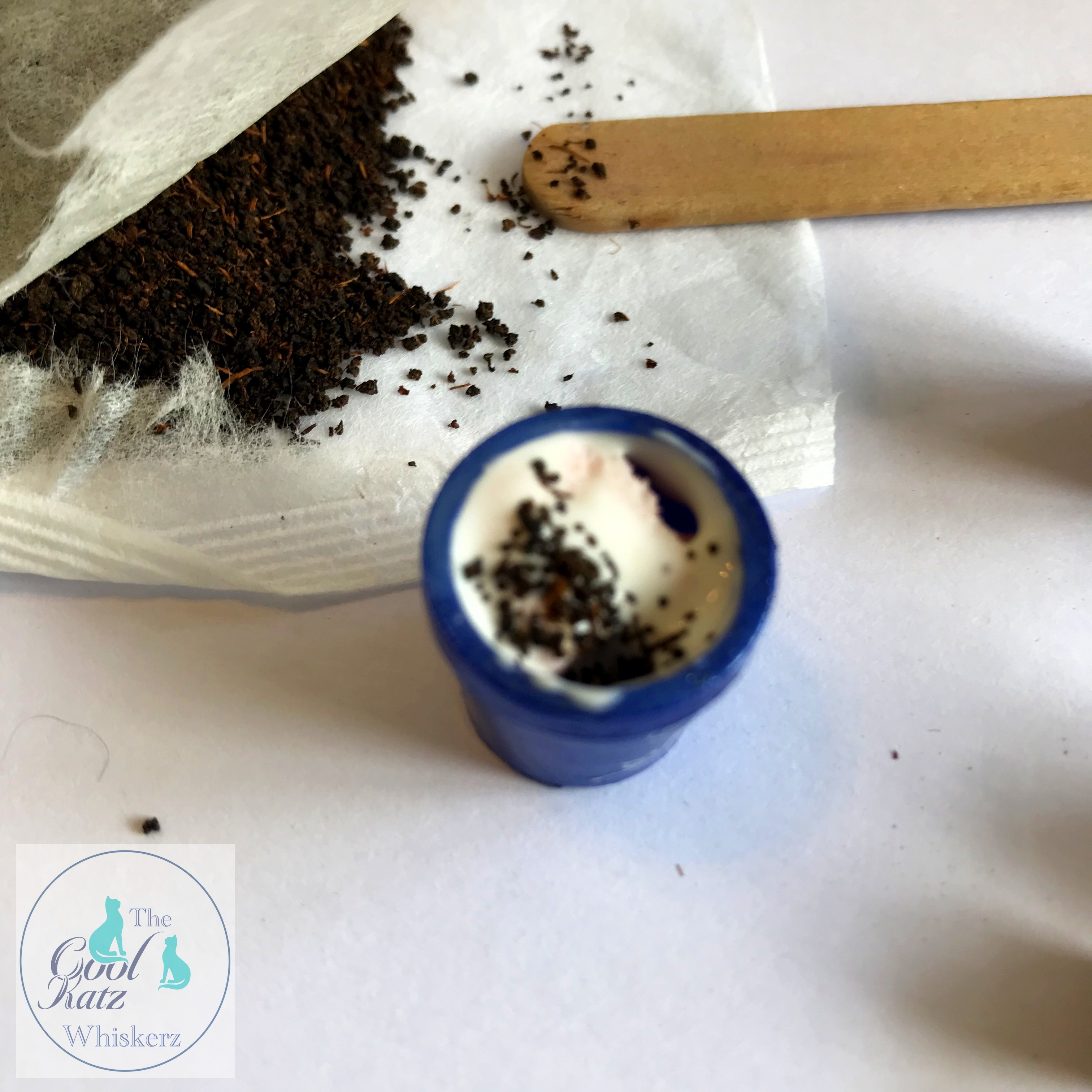 Work your way though the remaining pots adding the tea. It's surprising how little you need, and you know I love a good illusion at little cost. And you will have plenty left over for future projects.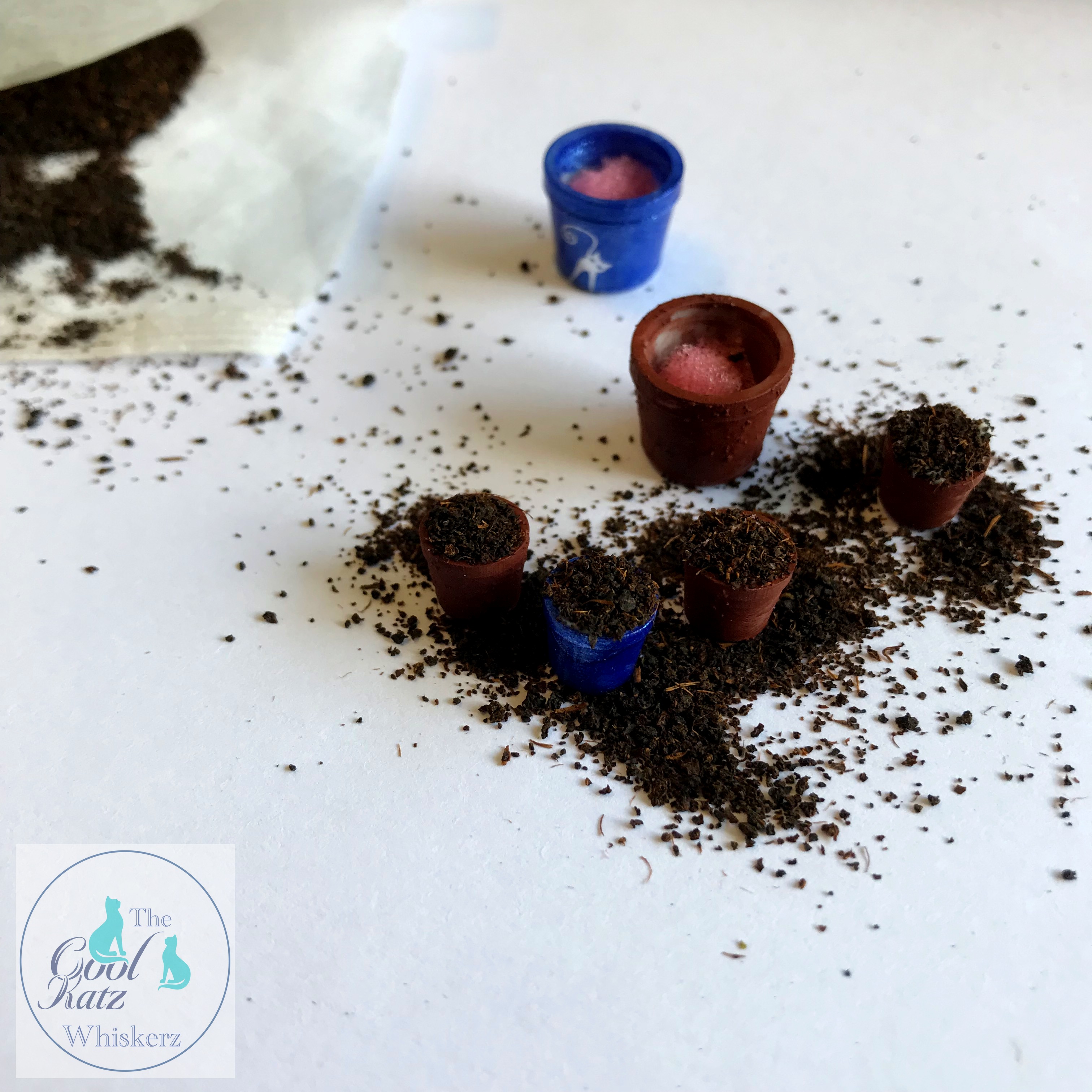 Once your compost has dried you are ready to add your foliage and flowers. Check through your stash and I'm sure you will find something beautiful to fill the miniature pots with. Or you can buy clumps of greenery/foliage/faux florals at any good Model Making supply shop, already scaled to size.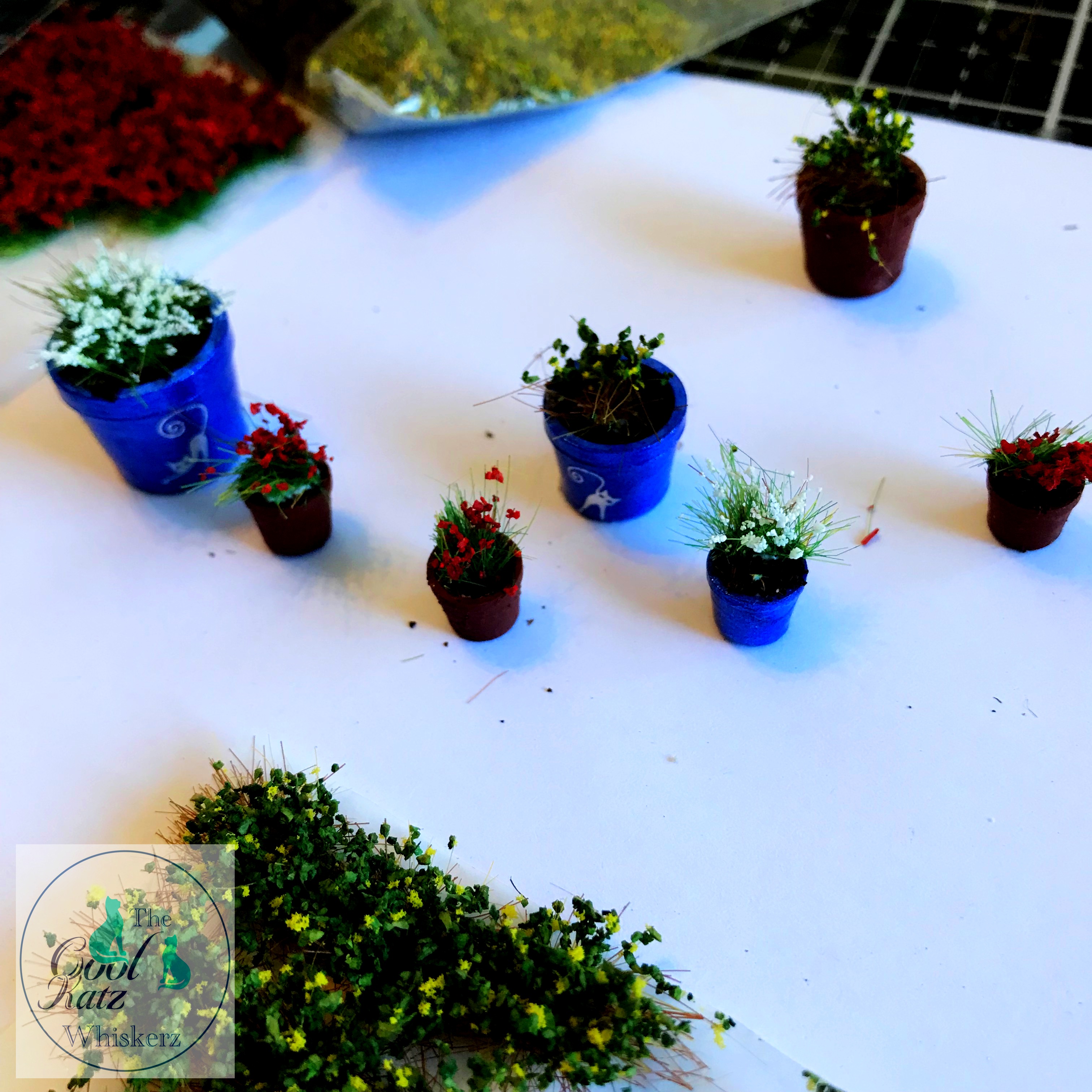 Jenny also had great fun with the Miniature Flower Pots and created this fabulous scene under her amazing Bonsai Tree.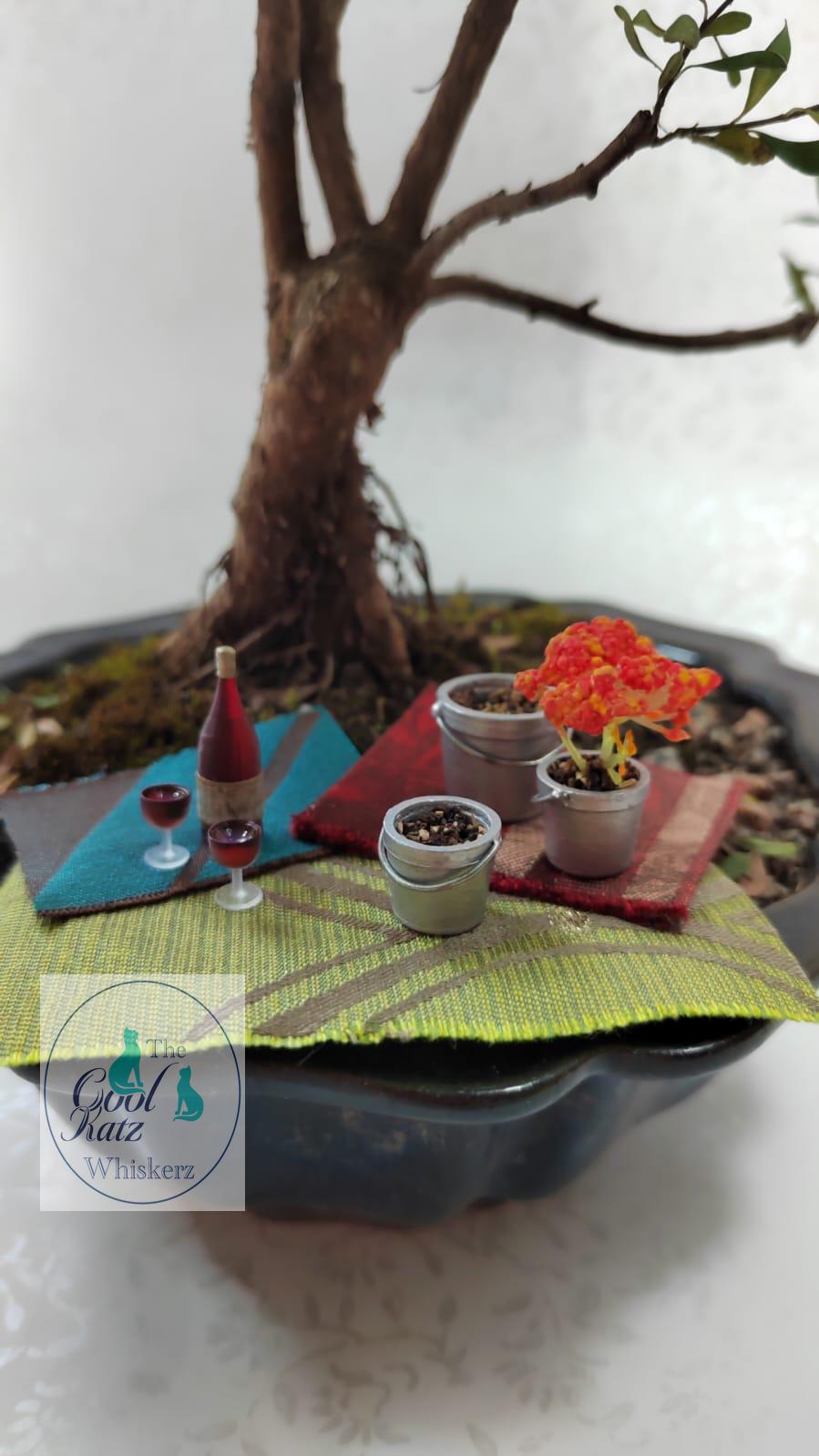 Over to Jenny to see how it was created.
The buckets were coloured with Silver Luster Wax and the handles made from a paperclip, bent into shape with jewellery pliers.
The wine bottle and glasses were coloured with Alcohol Inks and I put drops of Glossy Accents inside the glasses.
How much fun is that, we hope that we've given you a little inspiration and that you will share any Plant Pots you create over in our Facebook Group. As always the links are below.
Happy Crafting
The CoolKatz Team x

https://www.coolkatzcraft.com/miniature-flower-pots
https://www.youtube.com/channel/UCHVLrneEbdNJp3EIhJoH4BA

https://www.facebook.com/groups/CoolKatzCraft