This is really dinky! This Mini Album Kit has been made with the Faerie Dust papers from Graphic 45. It measures 8 1/2" X 6 " To see what is in the kit or to buy it please go to: https://www.coolkatzcraft.com/product-page/mini-album-kit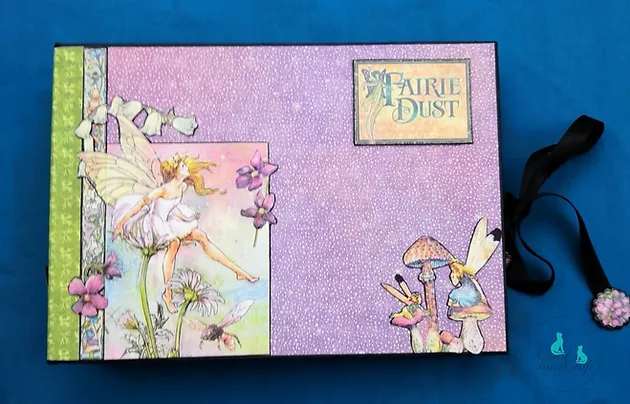 Inside it...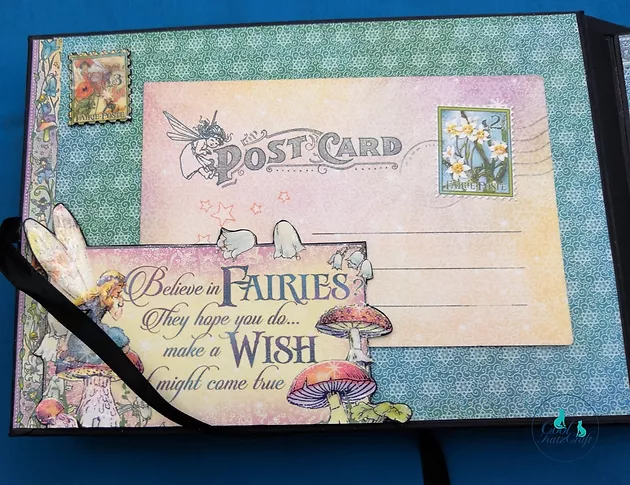 ...there are a lot of opportunities where you can cut into the papers or cut around the pictures to make flaps for putting in photos, journaling or photo cards made up from the papers.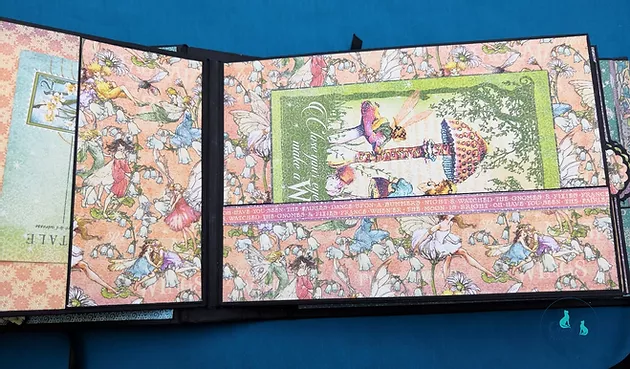 Here you can see the coordinating papers used to create the two pockets in which you can put the ephemera supplied in the Graphic45 books, your journaling, attach photos, put in wedding lists, packing lists, tickets or an invitation for a certain event - the world is your oyster as they say!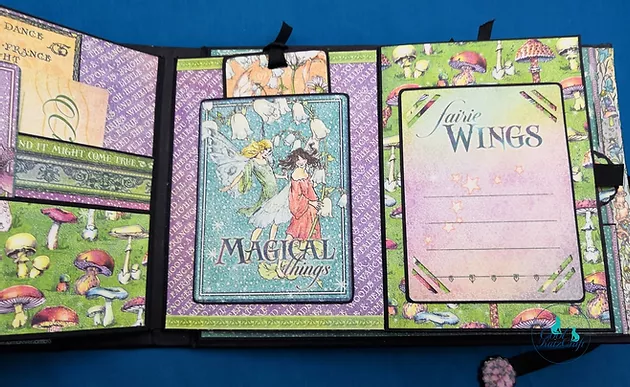 This is an example of two portrait pockets with openings at the top. As you can see everything is first put onto black card 'to make it pop!' and therefore create the finished look.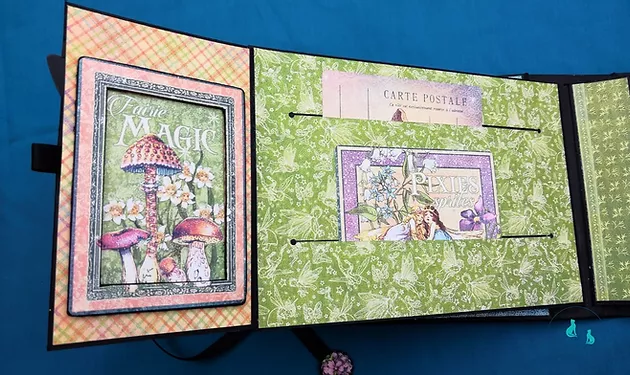 The picture on the flap that has opened out from the page has been made up using greyboard to raise up the frame and then using the image from the inside to look as though it has been framed. You can leave the top of the picture frame unglued and then a photo can be put inside it.
On the full page you will see that Maggie has cut into the green paper and made two further pockets in a different way.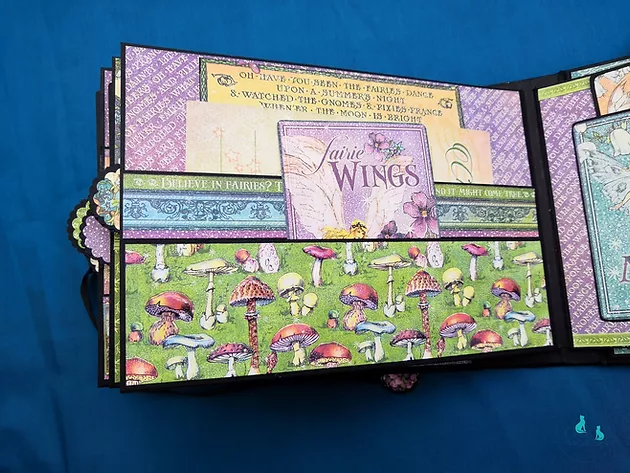 In this image there are two pockets that have been made up using the colourful papers and also the decorative tabs that can be attached to photocards which pull out of the page or just tell you where the different sections of the book are.