MIDNIGHT TALES MINI ALBUM
Design Team member Michaela Brown had so much fun putting together her 5" x 7" Mini Album. Here are a few close up photo's and a little write up to explain which products have been used.
Front cover – You just can't go wrong with a paper pad likes this one it's so gorgeous. I used glossy accents to embellish the witch and the fussy cut elements from the pad, which I add later.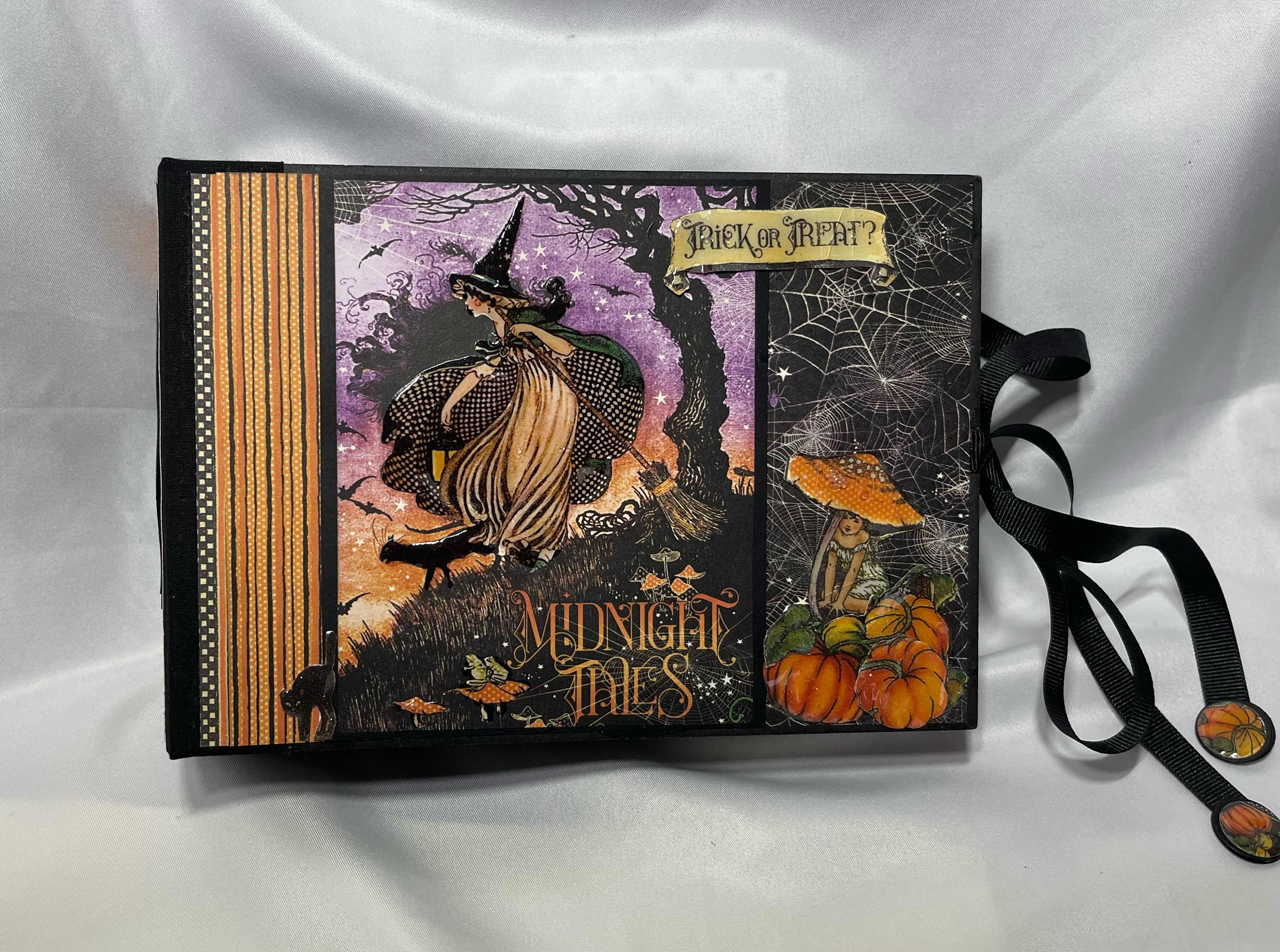 The inside cover and page one were so much fun matching the papers and creating the flap. The magnets are brilliant!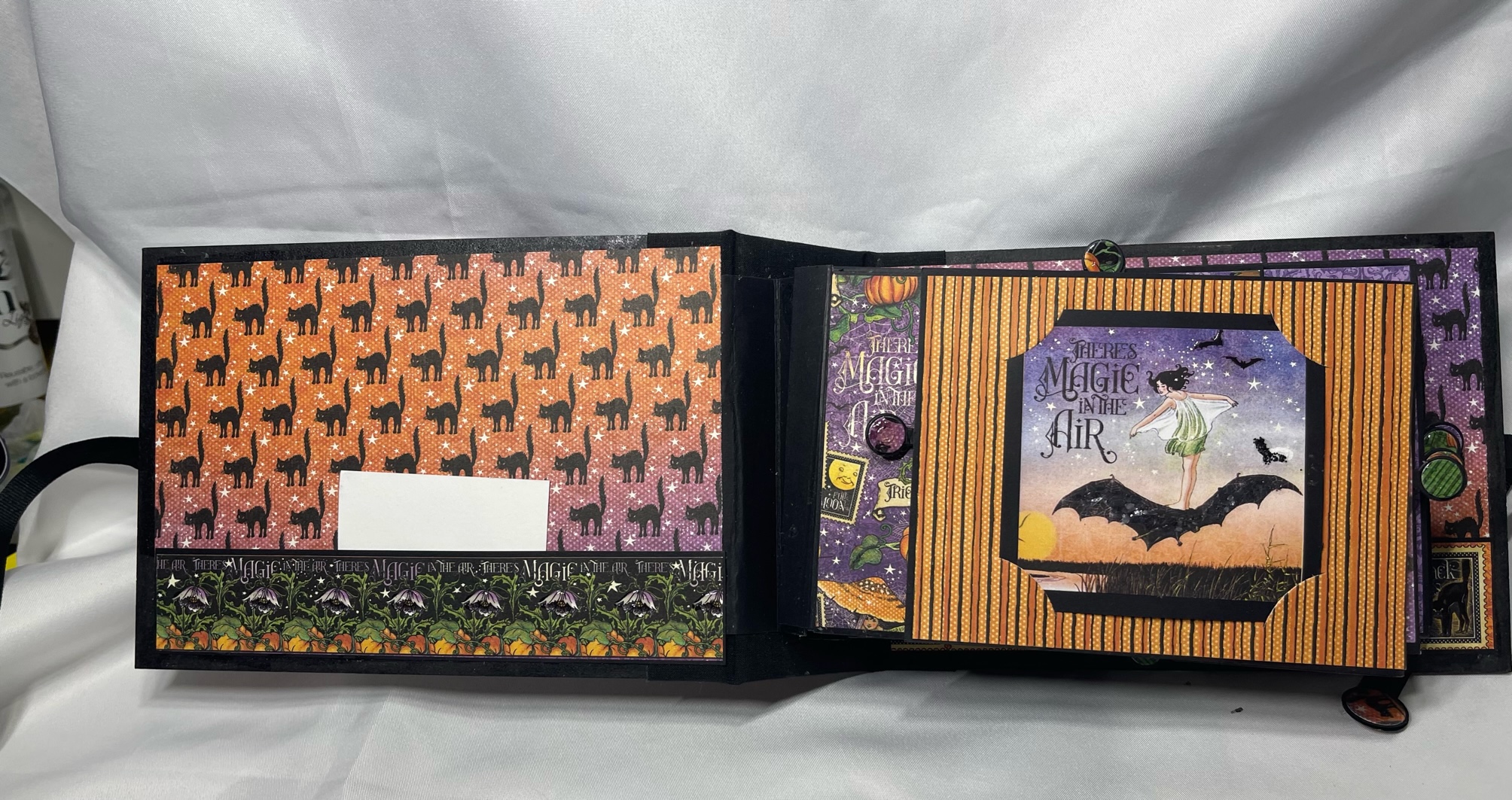 The second and third pages I enjoyed decorating the edges of the pockets and finding a spooky owl to fussy cut and add to page three. I then used glossy accents so it stands out.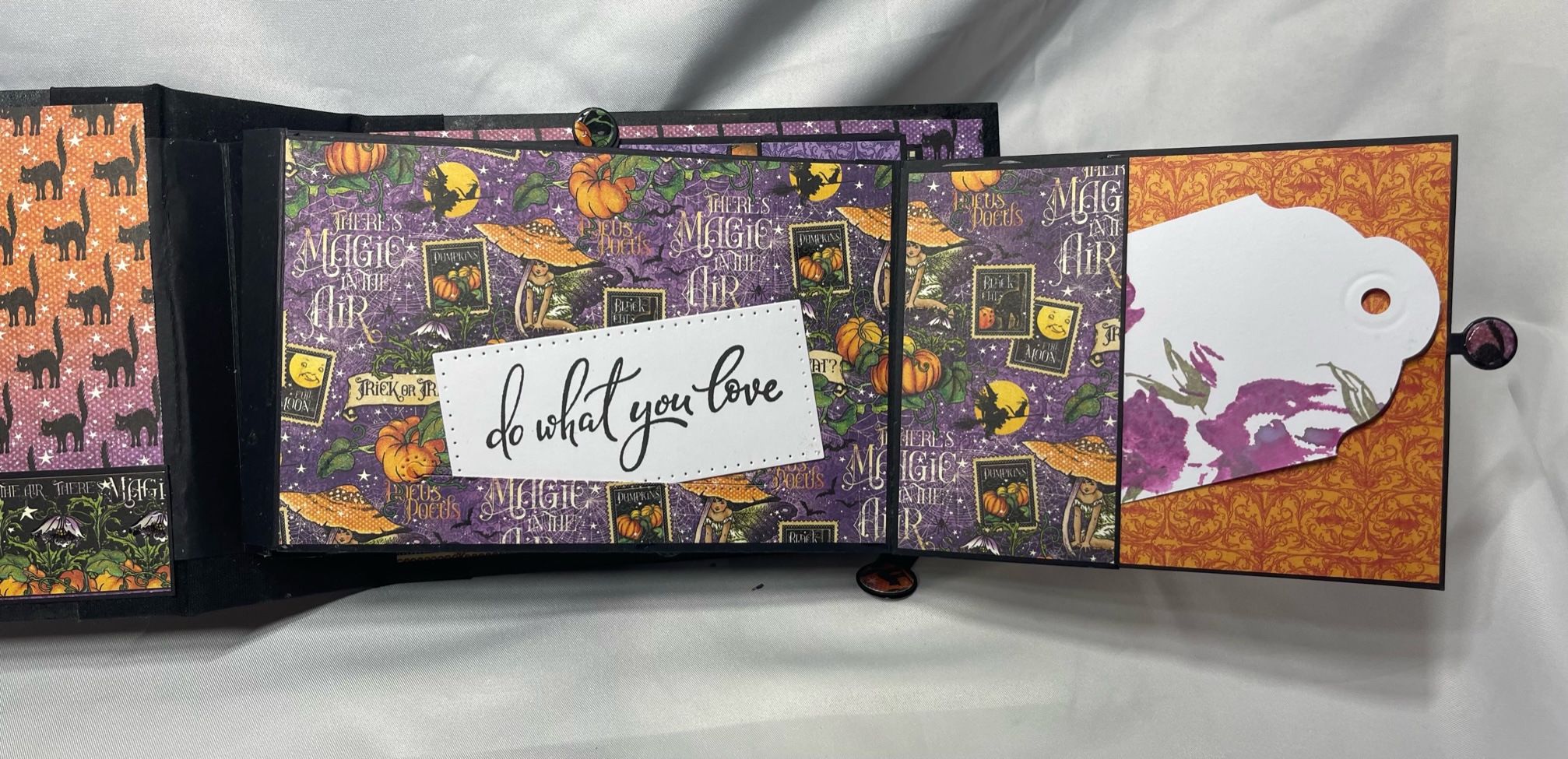 On pages four and five It was great fun to be able to make brad for the clever swivel closures. I fussy cut leaves and pumpkins as decorations for the photo corners and applied glossy accents to them also.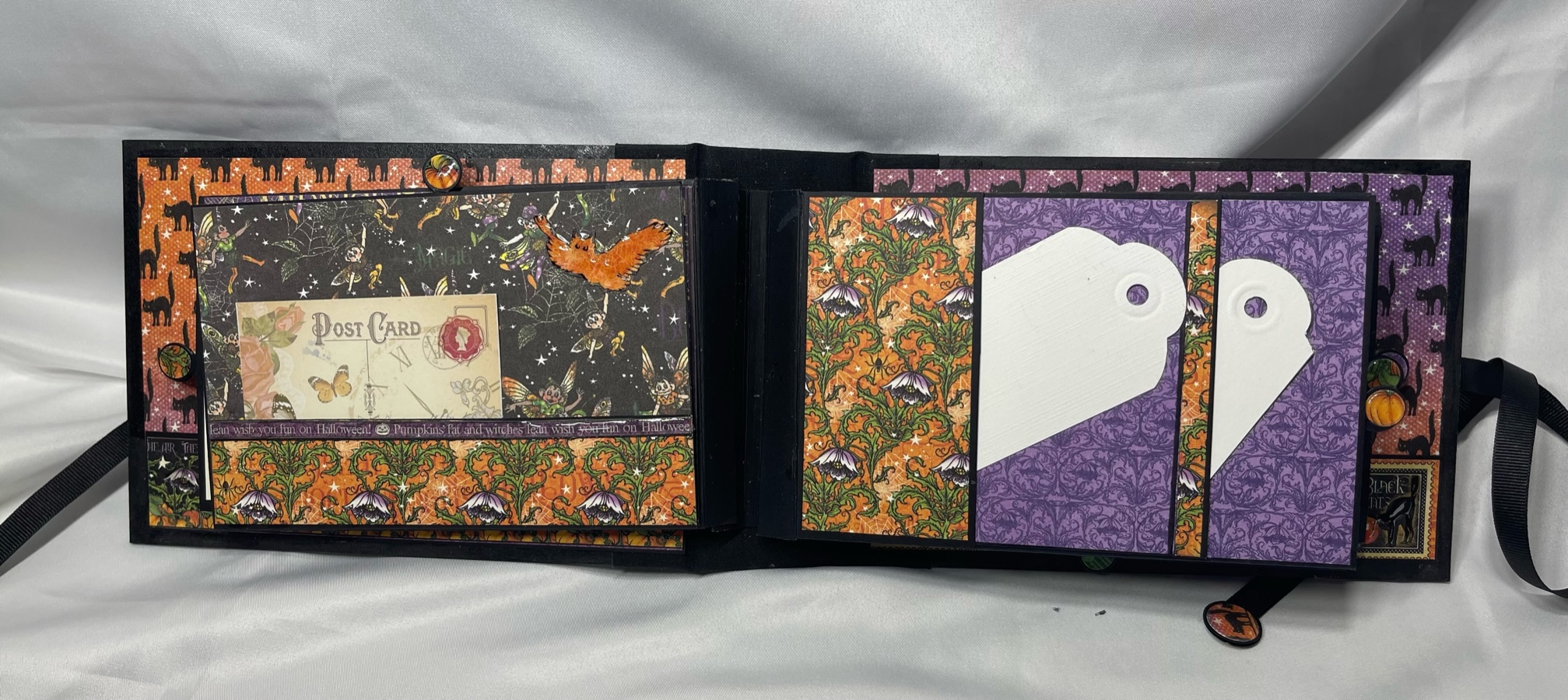 On pages six and seven the witch in my picture is glossy, there is a pocket under the bat flap and on page seven I used the decorative die from the Bat belly band to cut a pocket into the page.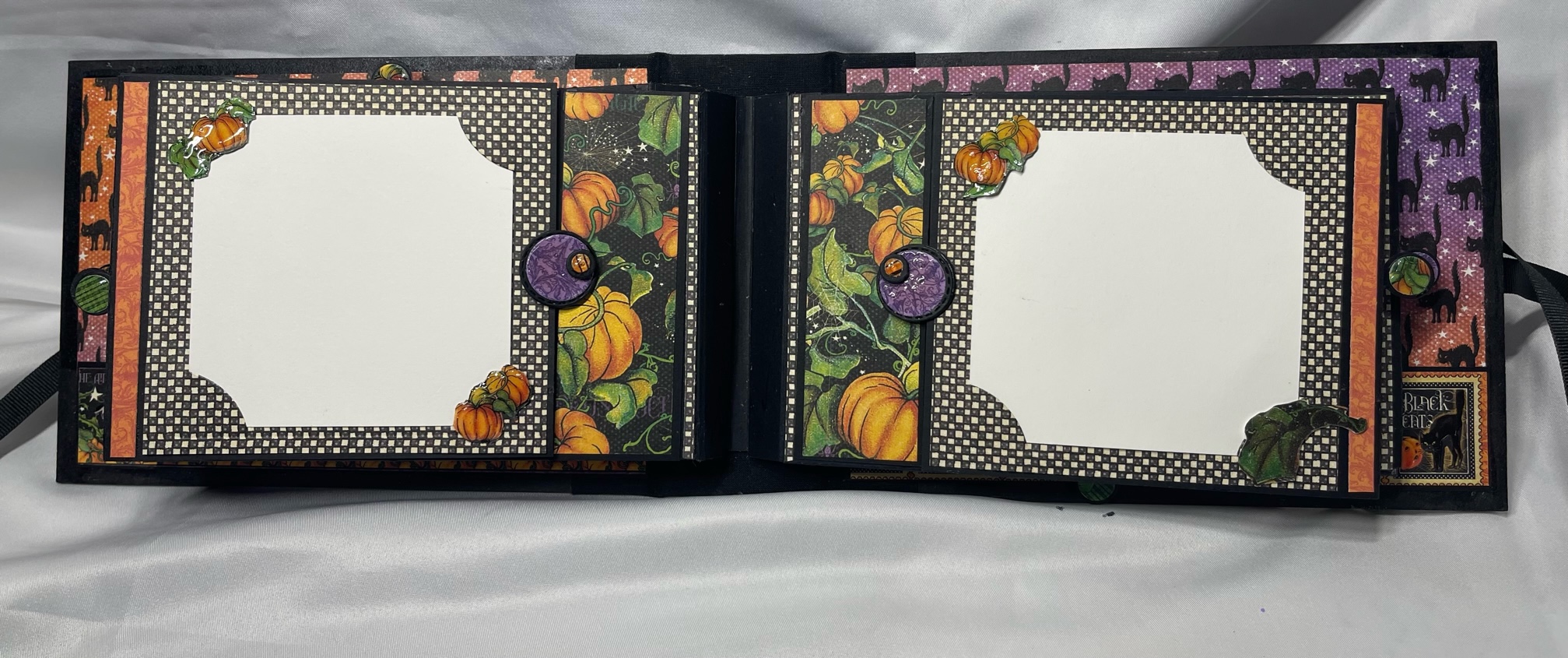 I loved making this page eight, there was so much scope for decorating it.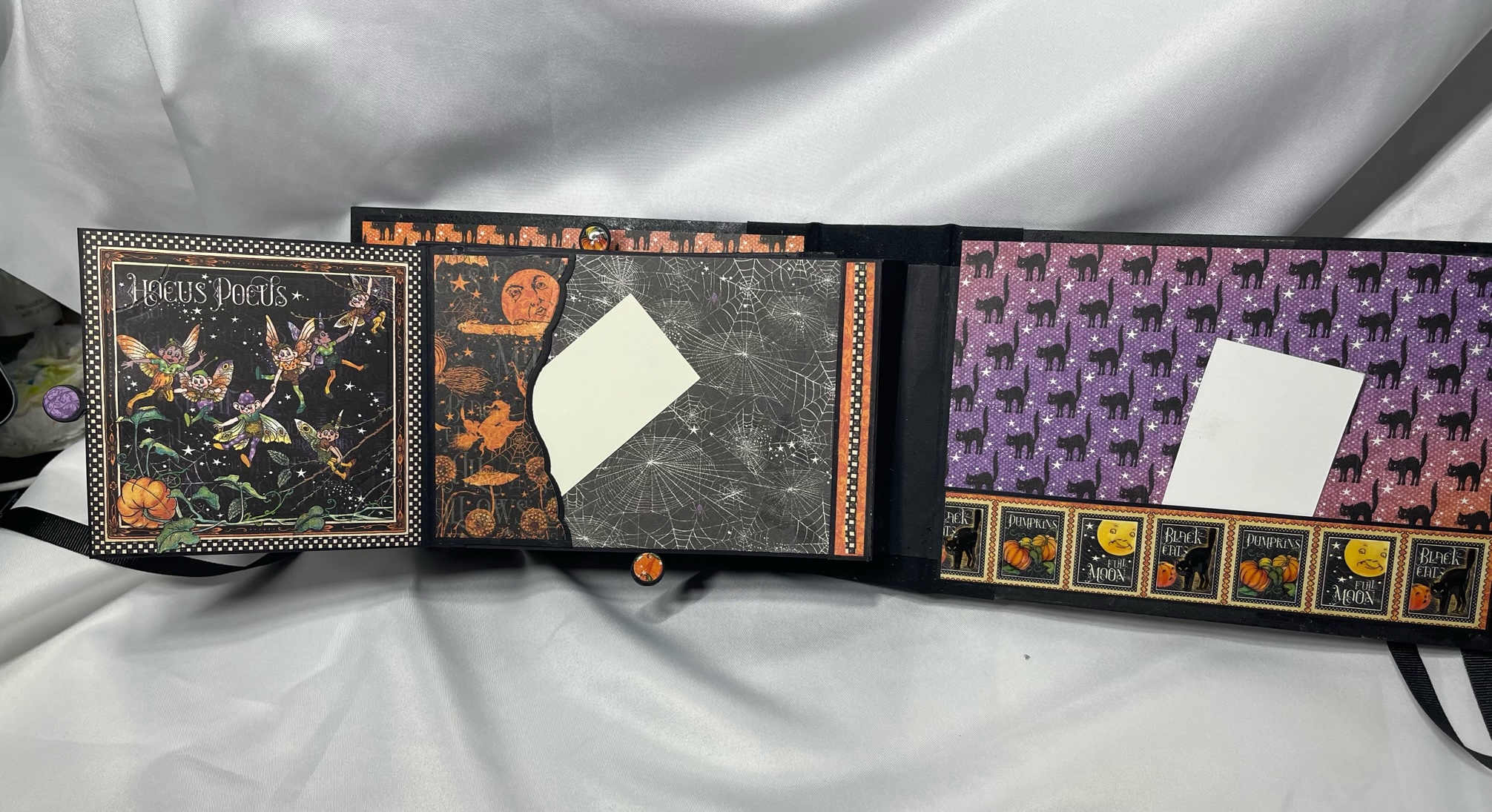 For the back cover I chose to die cut the decorative element of the Bat belly band in black, then fussy cut a bat from the paper pad and glued it onto the black bat shape After that it was just a case of applying glossy accents.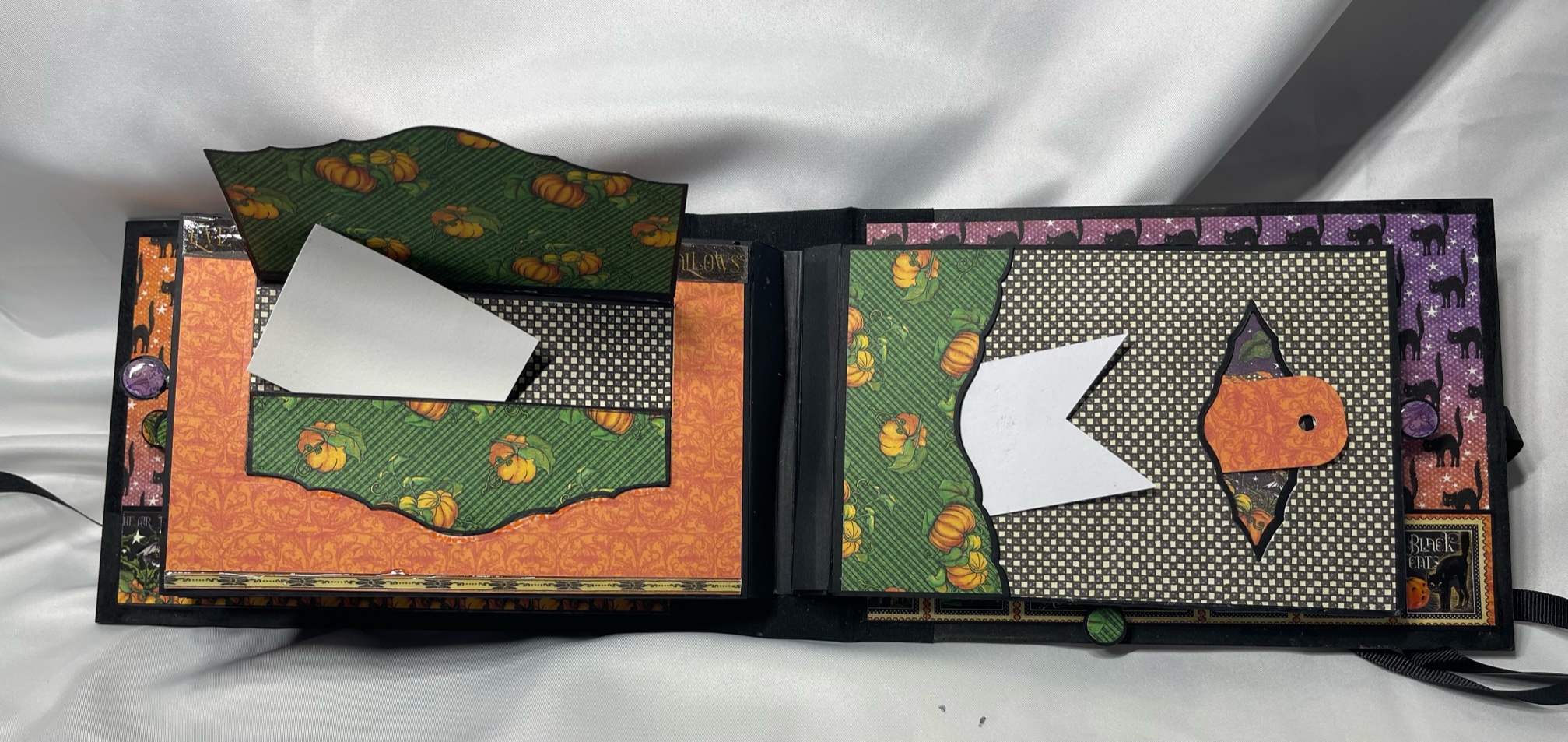 I managed to cut out a little scene from the papers for the spine and again applied glossy accents to it.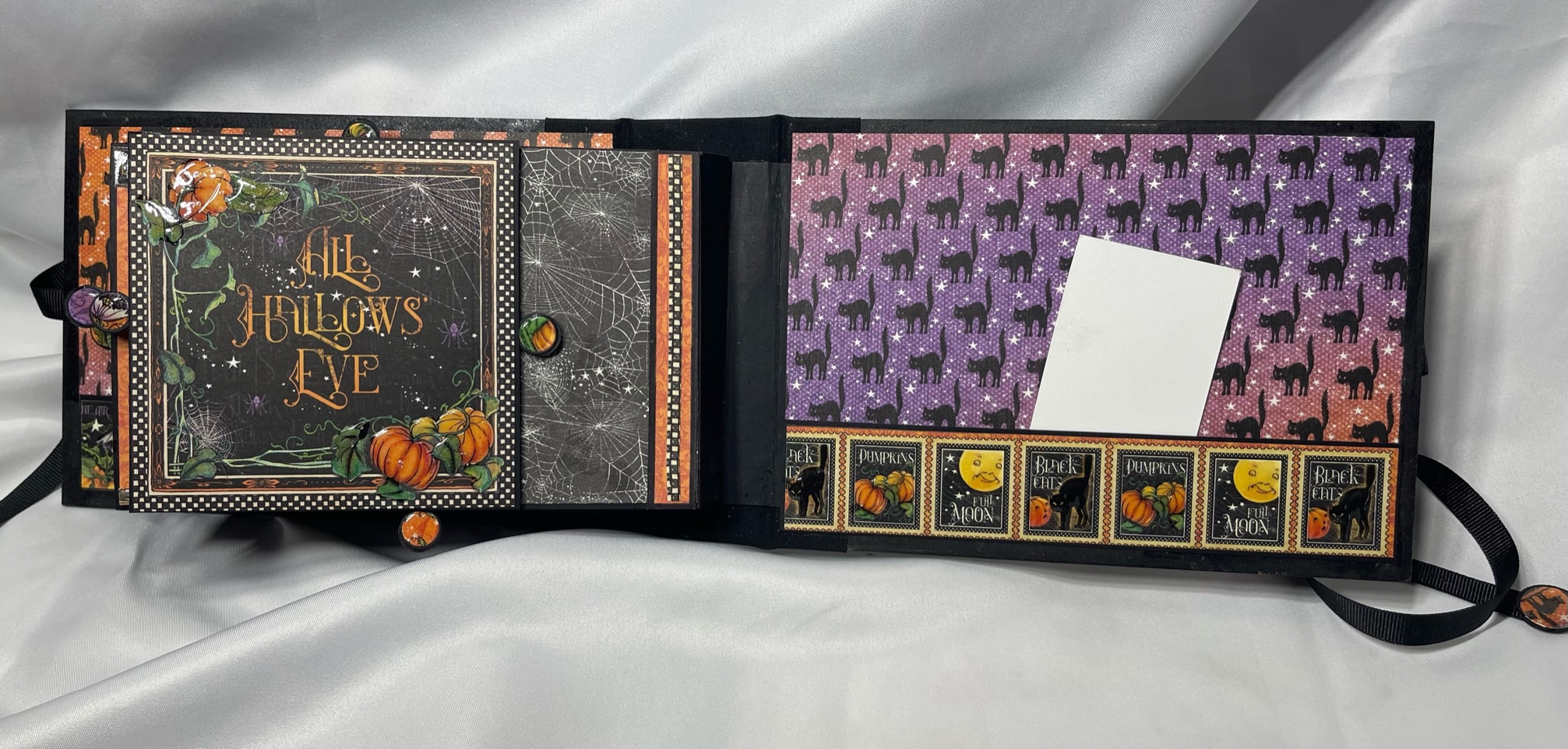 I absolutely loved making this mini album using a range of dies from CoolKatzcraft, it was great fun and the result is so satisfying.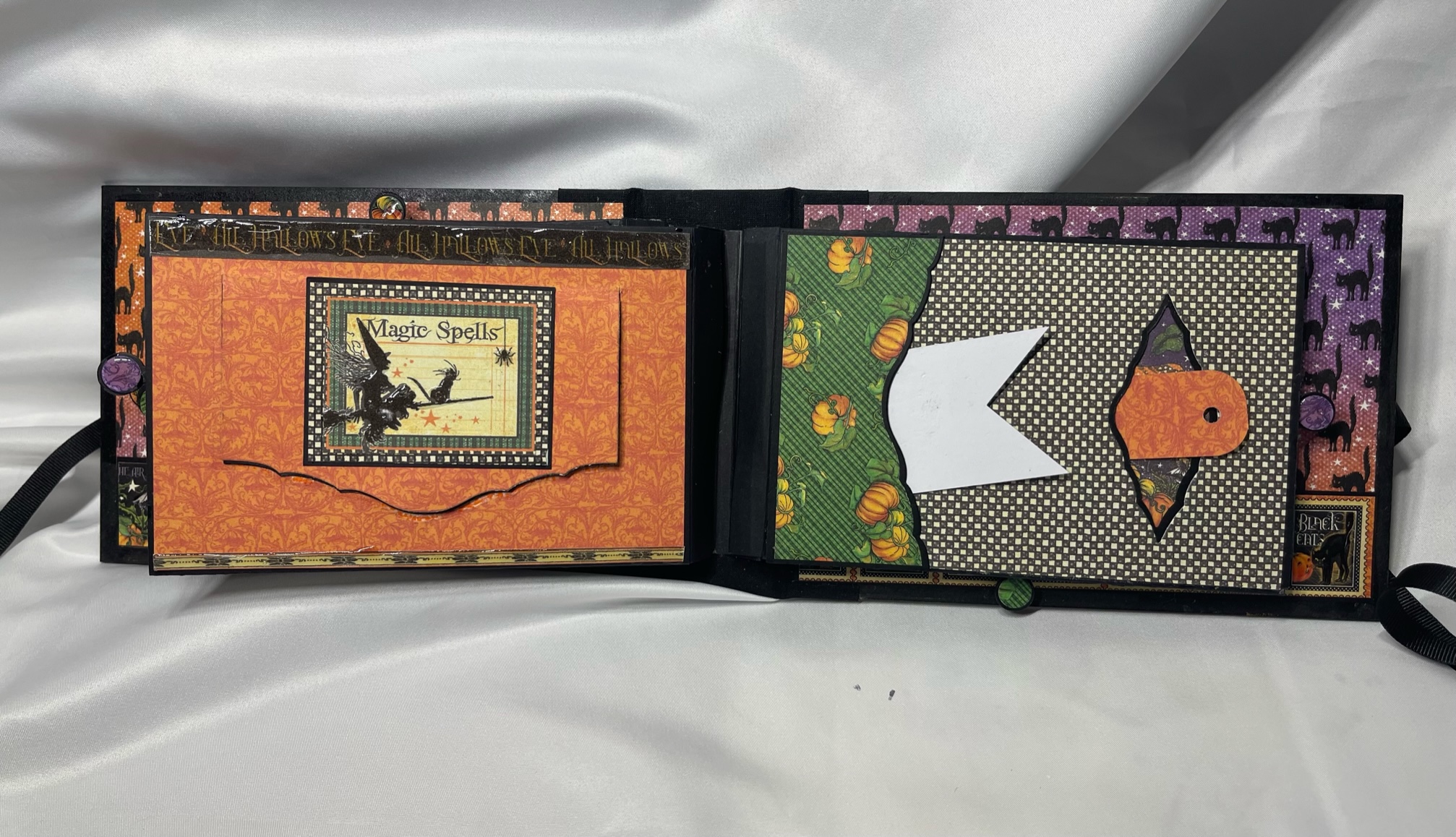 You can find the kit for the mini album at https://www.coolkatzcraft.com/midnight-tales-mini-album-kit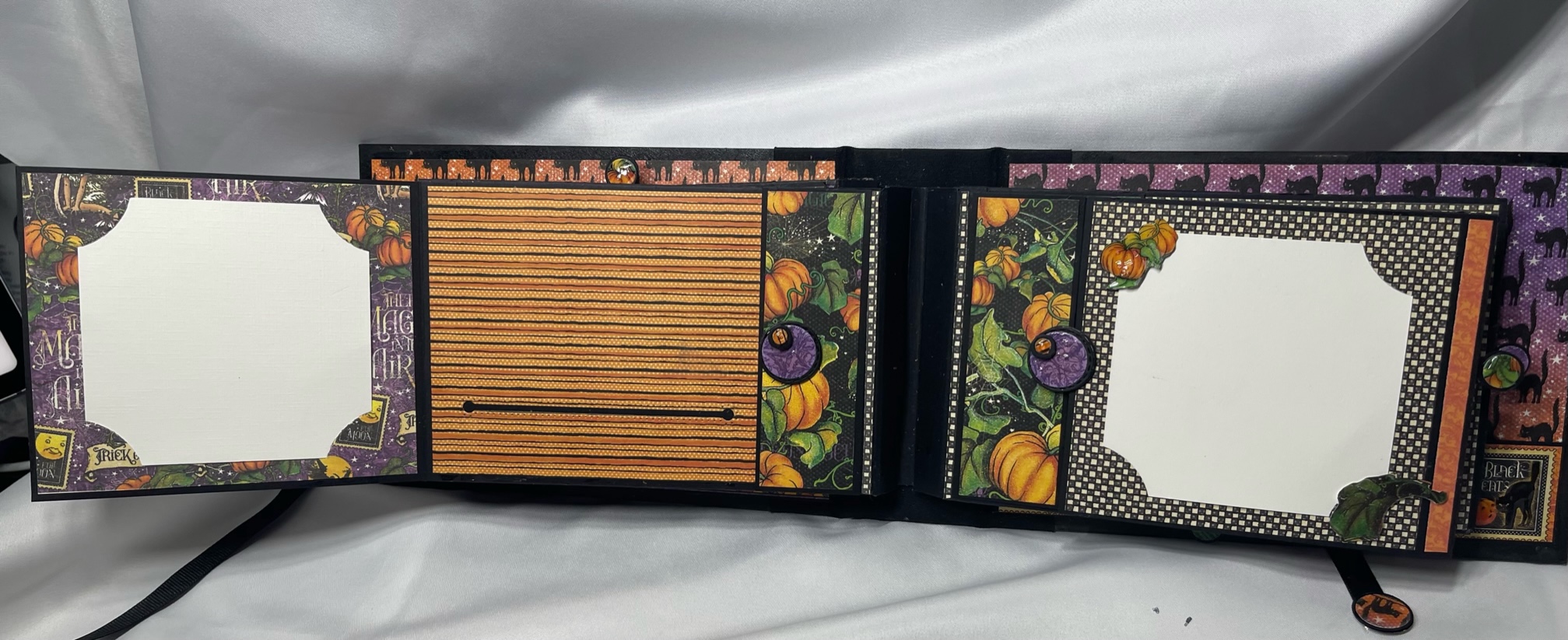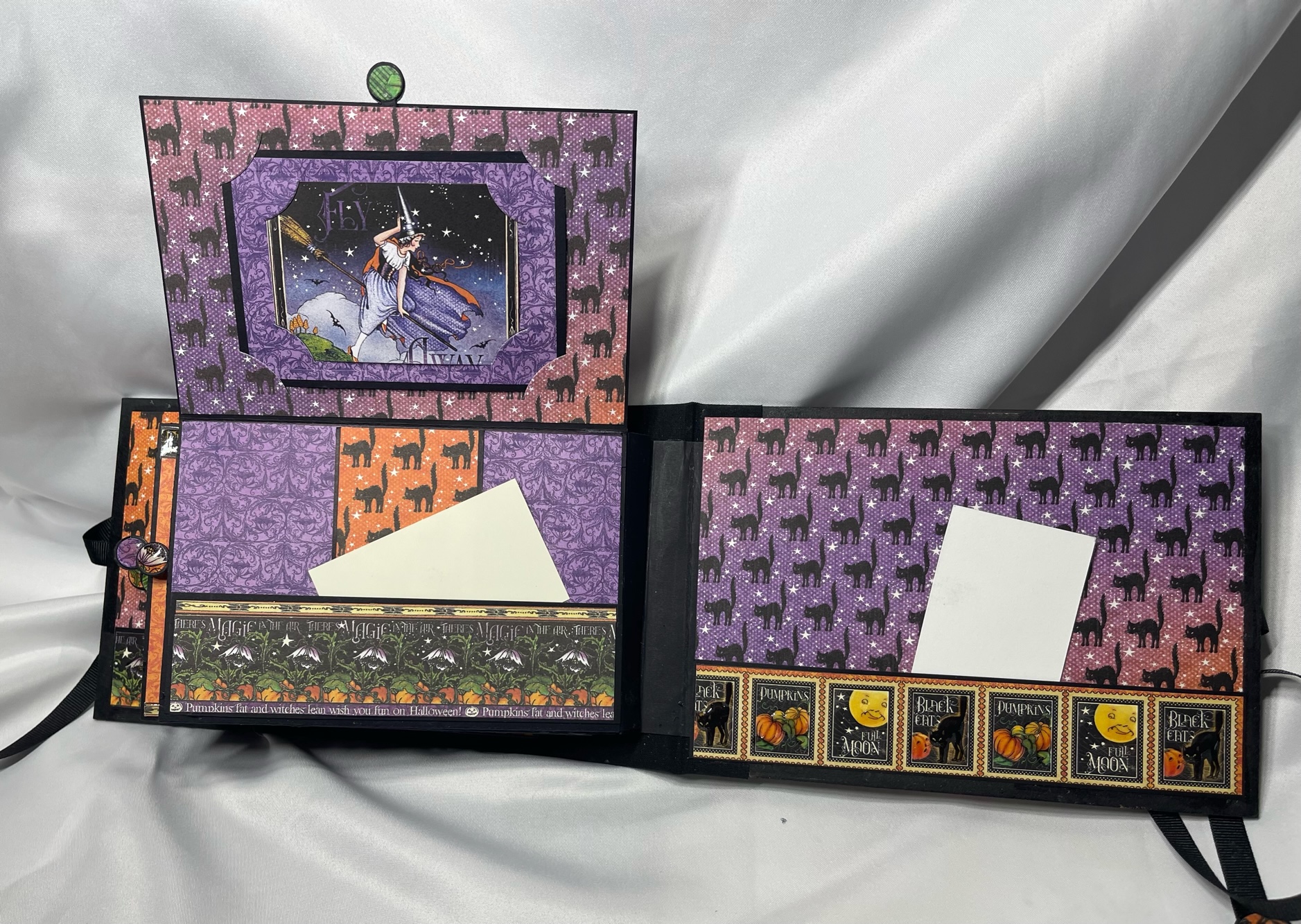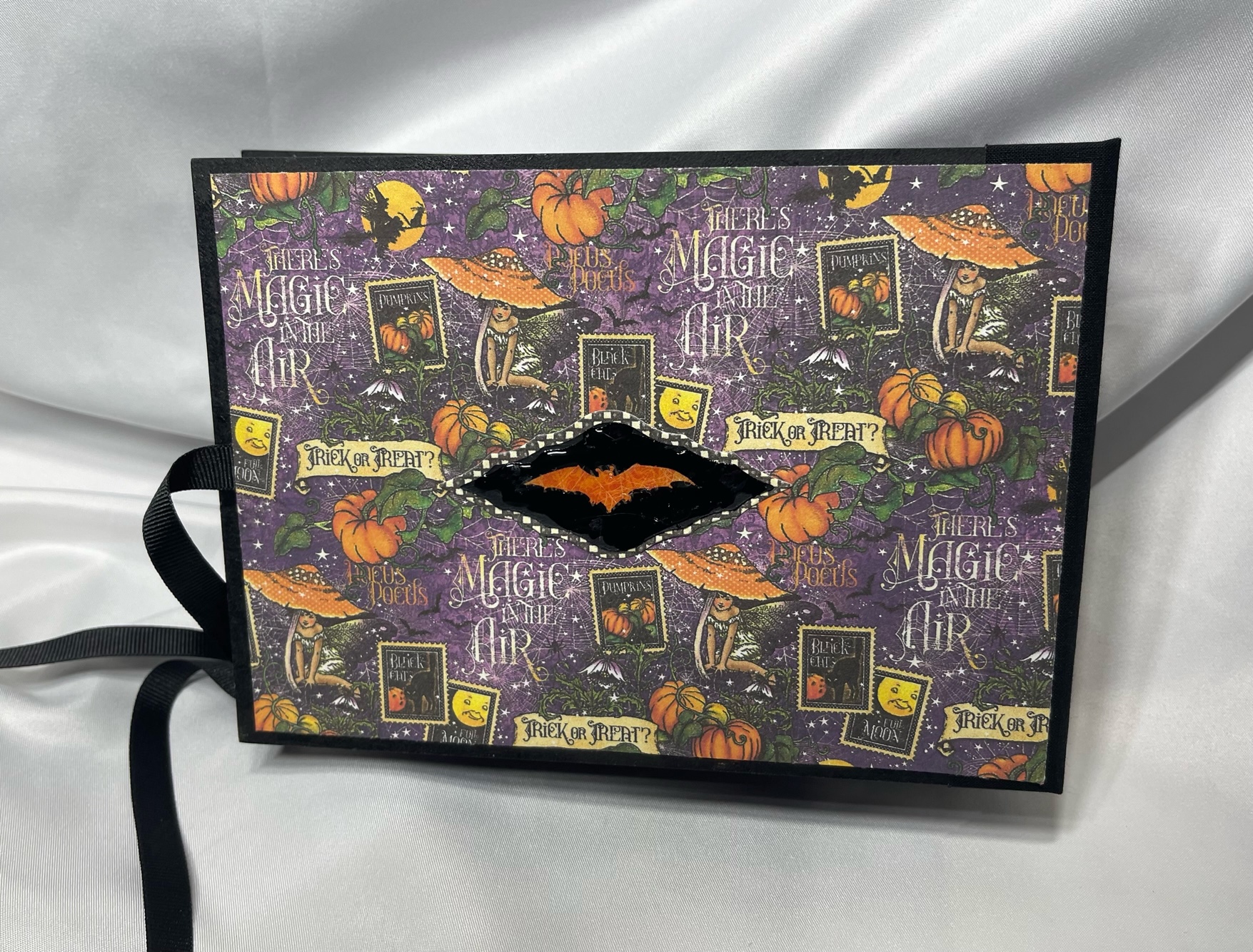 Don't forget to check out demo's on how to put your album together over on our YouTube channel.
Happy Crafting
The Cool Katz Team x