Italianate Style Intrigue Alley Book Nook (created by Gary)
With a little spare time on his hands and a creative flair Gary enjoyed turning one of the Intrigue Alley Book Nook MDF kits into an Italianate style street inspired by trips to Italy.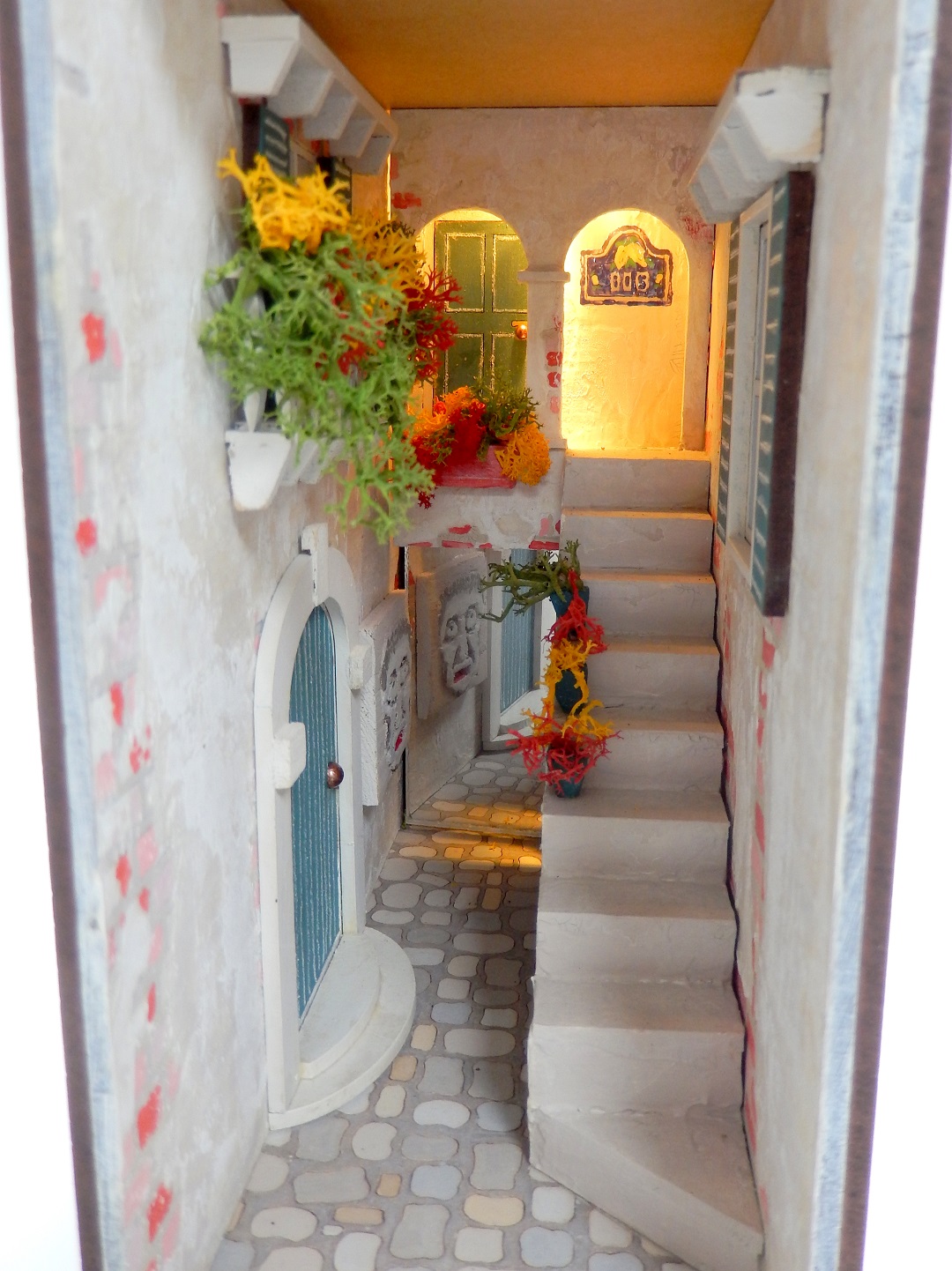 As well as using all the elements from the kit Gary personalised the finished alley with individual touches cut and shaped in the main from some of the leftover MDF. To add colour and that sunbeaten, weathered look PaperArtsy Fresco Finish Chalk Acrylic Paints were applied directly to all of the MDF pieces.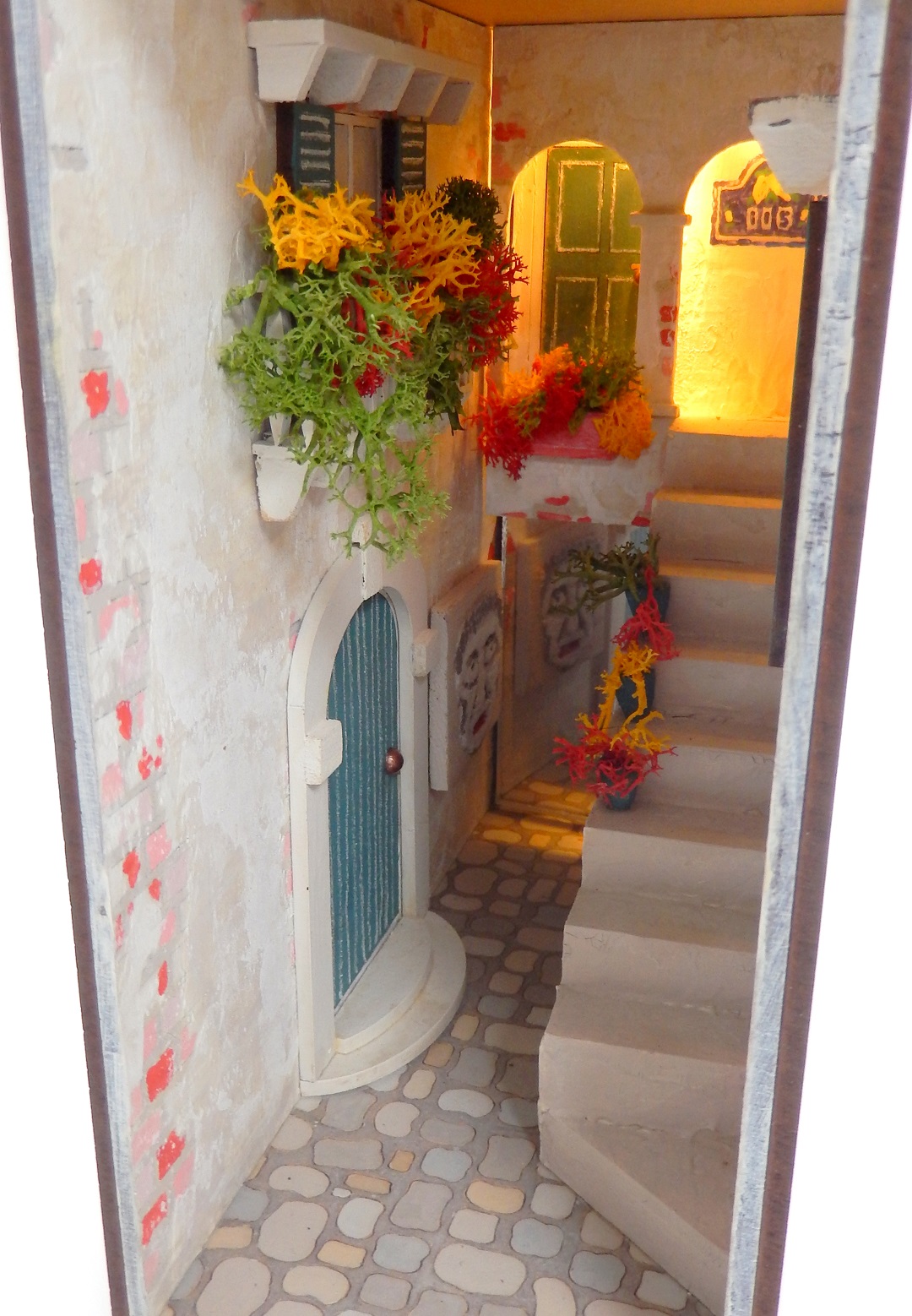 The walls were given a faux plaster rendered finish typically crumbling in places to reveal the brickwork beneath. The multicoloured cobbles were hand painted individually before being whitewashed to tone down the contrast with the walls above.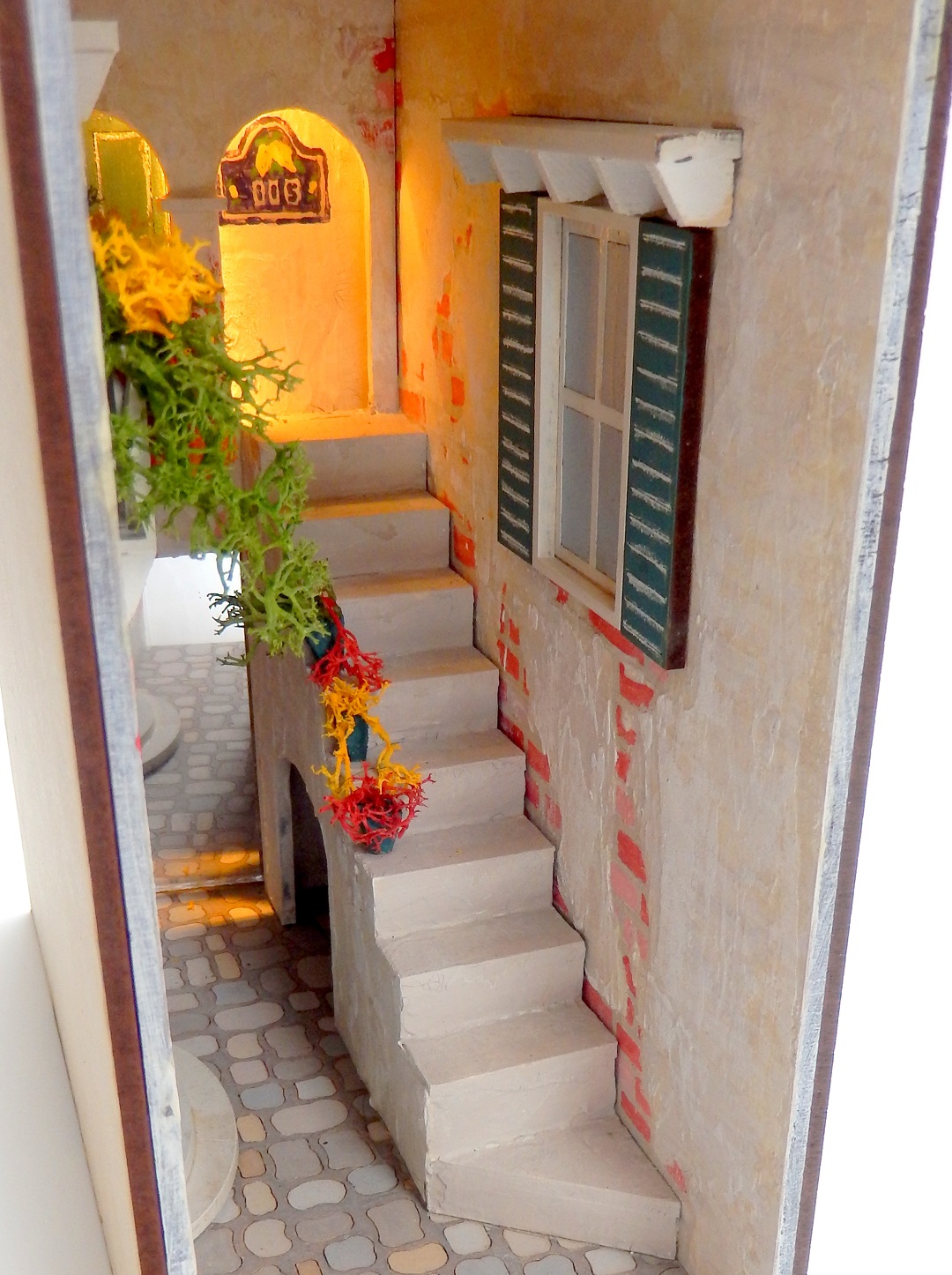 To give the stairs more of a feel of having been worn away over time texture paste was applied and shaped on each tread before being painted. You can also see more of that crumbling plaster and exposed brickwork.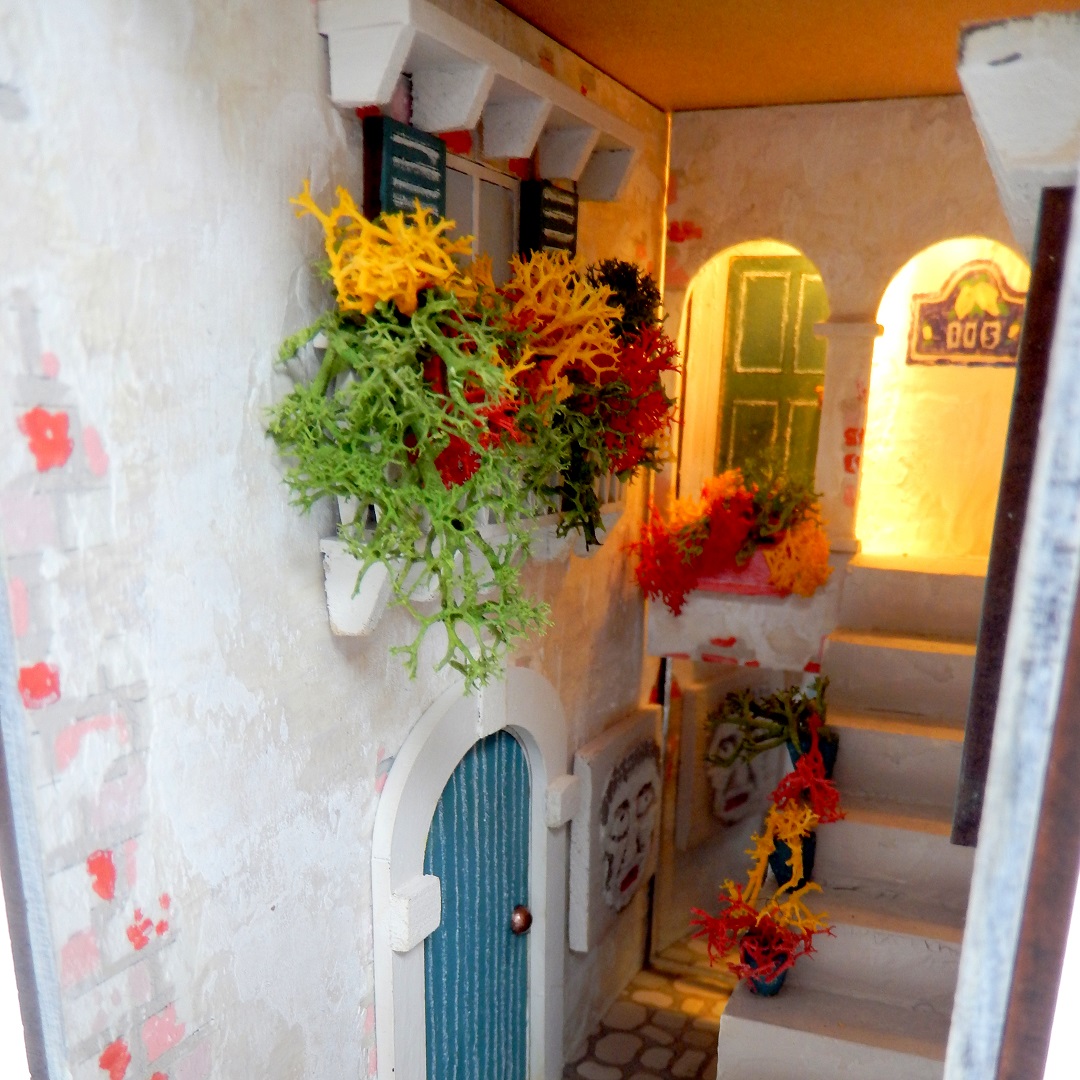 The decorative woodwork above the window and the balcony below were whitewashed and then sanded back to add to that timeworn feel. Lots of faux foliage was tucked onto the balcony to represent the display of pots full of plants and flowers often seen in Italian windows.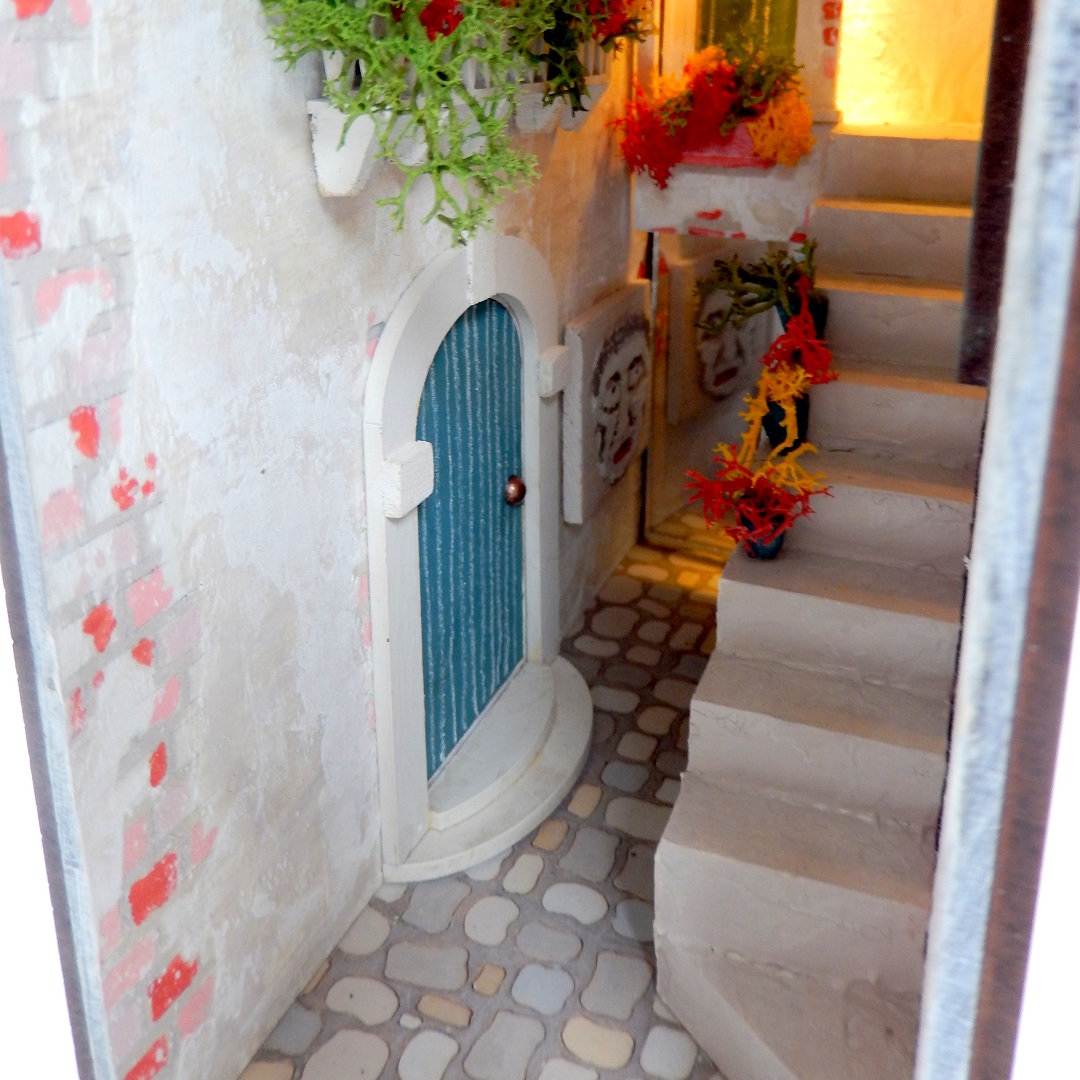 A keystone and two plinth pieces were added to the arch around the door for extra detail. A little metal domed brad was poked through a hole made in the door to create a realistic looking doorknob.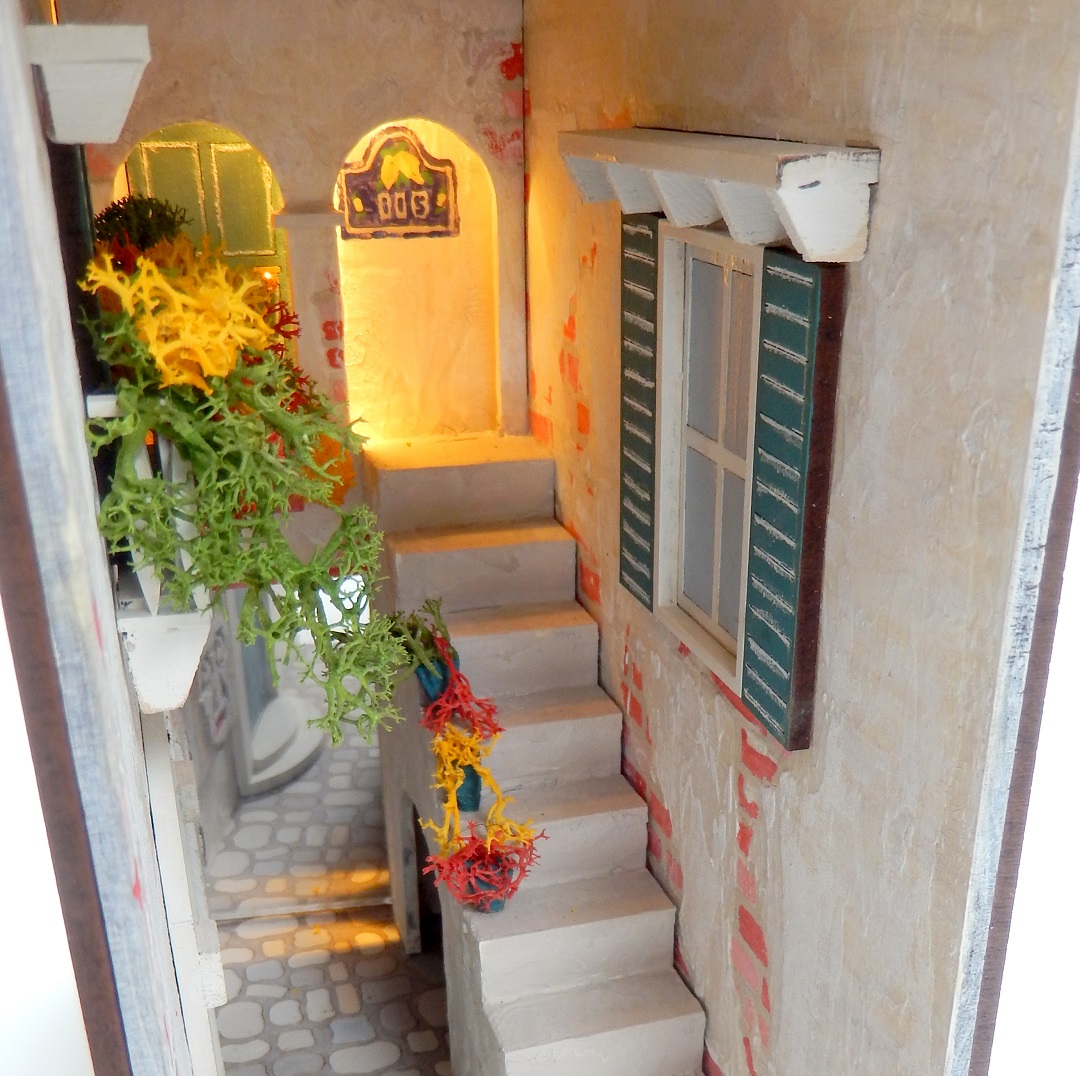 On the opposite wall it is easier to see the window shutters, painted a dark blue/green and then white lines added to emphasise the design which is handily already 'carved' into the kit pieces it arrives.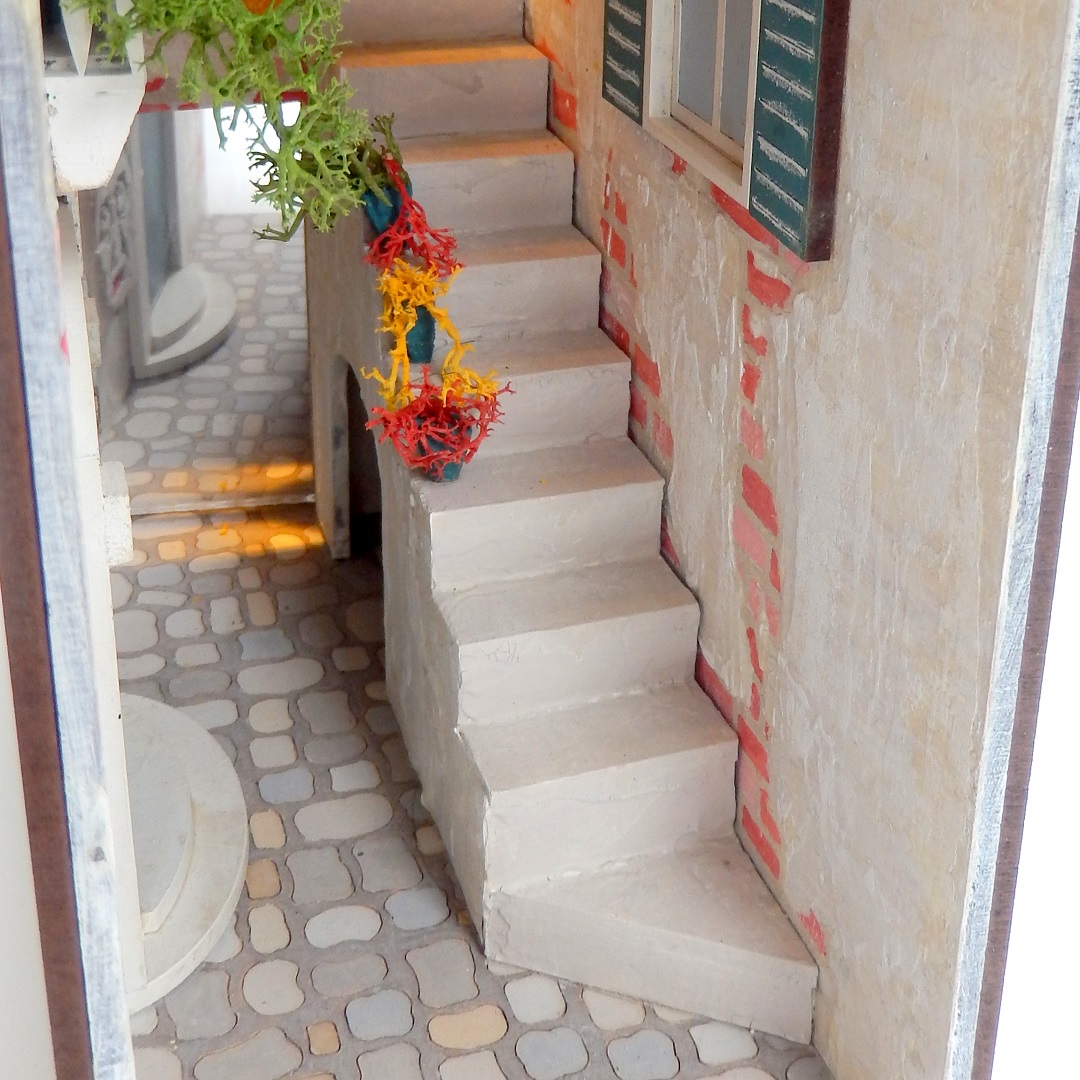 You can see on the stairs where little pots were created from spare bits of MDF and, having been painted to match the window shutters, were filled with more faux foliage to add another splash of colour.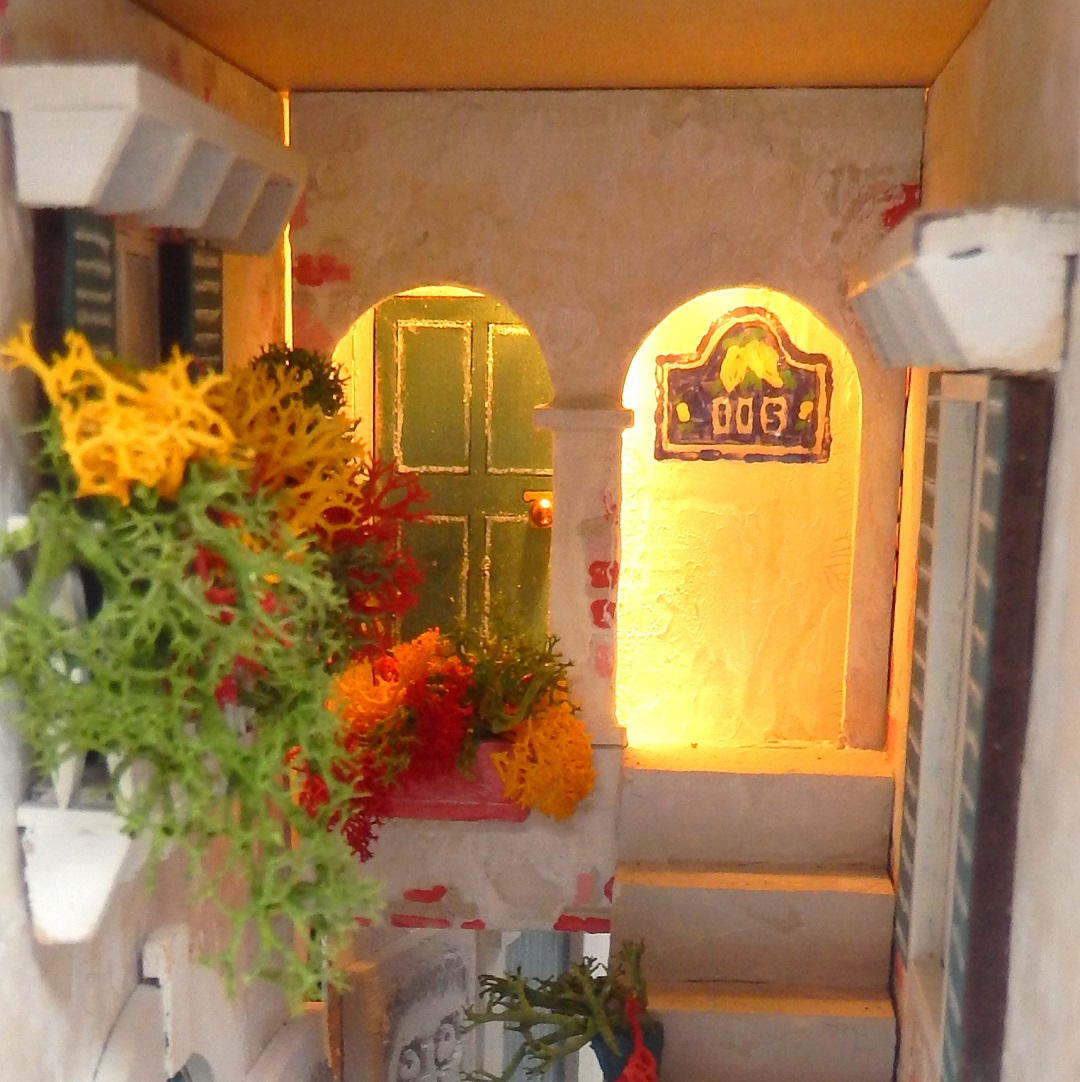 Peering into the back of the alley between the arches on the landing you can see the painted doorway with a terracotta window box in front and the little house number plaque, hand painted and covered in Glossy Accents to give the impression it is a glazed ceramic one.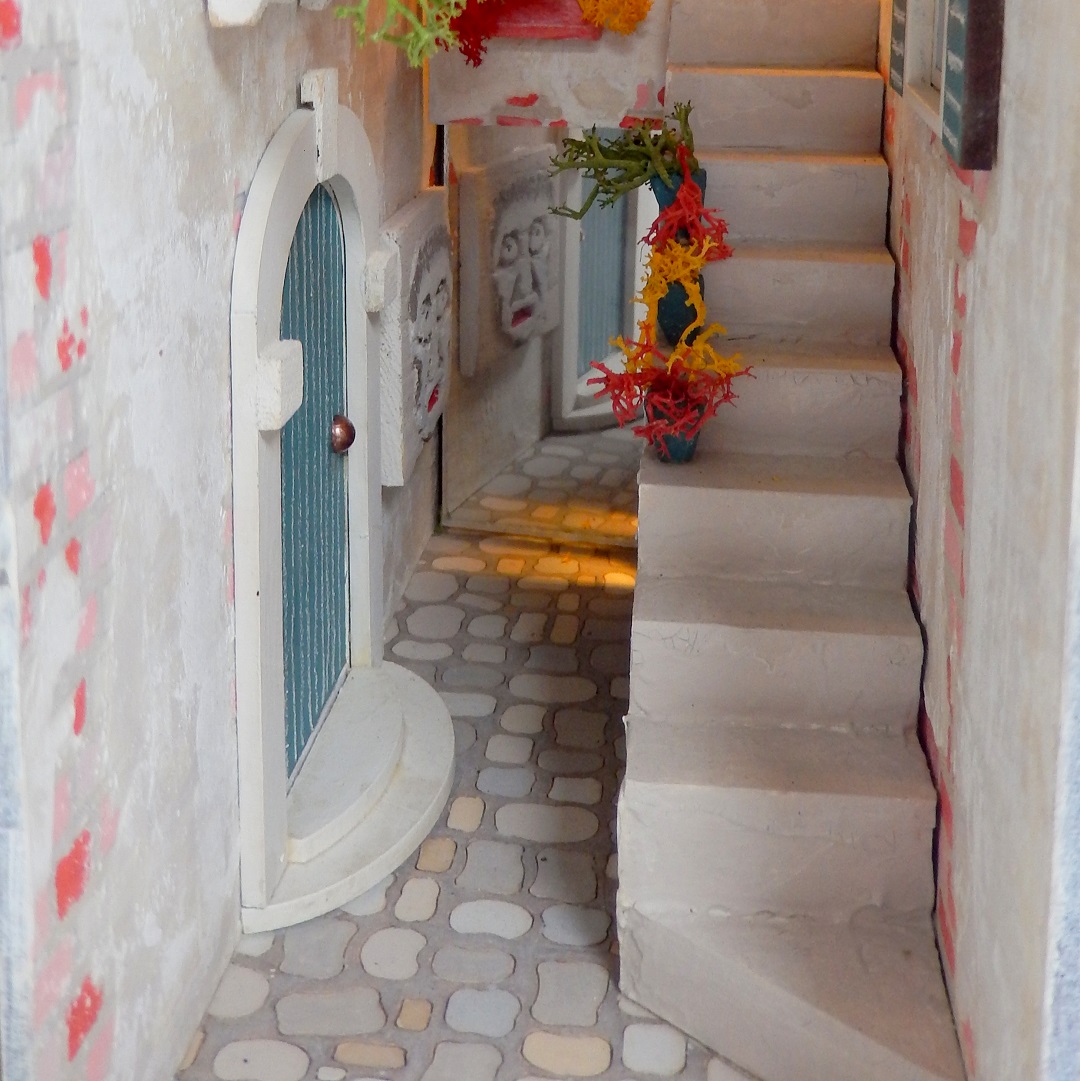 At the back of the alley is what looks like a face on the wall. Carved from a piece of balsa wood and painted to imitate stone, it is intended to look like a 'bocche de leone' found on walls in Venice.
Since these photos were taken extra holes have been added through the top of the nook so that a string of little fairy lights can poke through to provide even more light. It now lives in a bookcase at home and brings back many happy memories of those visits to Italy.