Fancy a little more inspiration...
Here's a closer look at the interior of the Table for Two design team member Elizabeth decorated.
We start with a full view of the inside of the room, which has been decorated using papers from an older Kaisercraft collection called The High Tea, which coordinate beautifully, and have a bright fresh feel to them.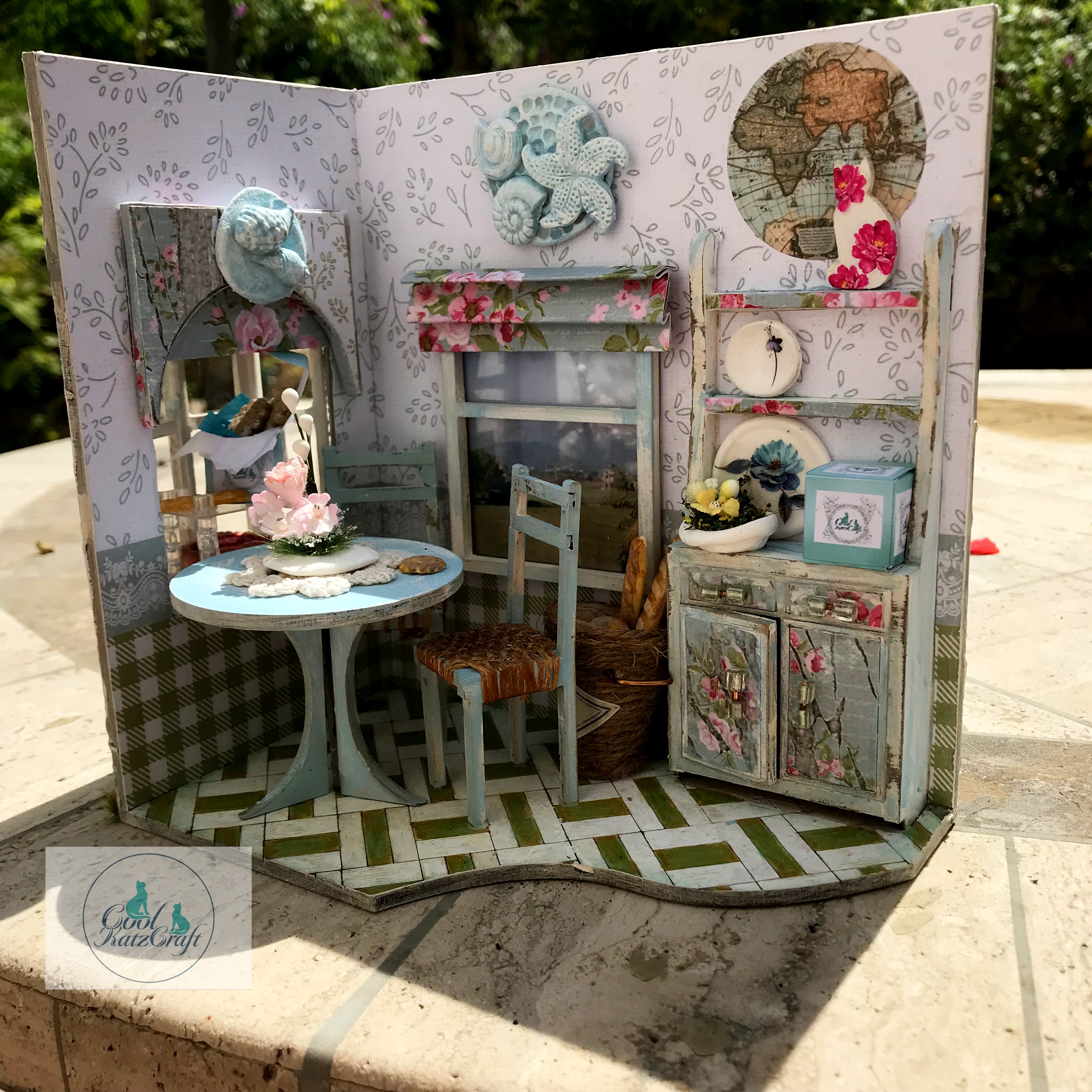 The window has plenty of room to display all the yummy goods for sale. The perspex stand was created with leftover glass cube beads and a spare piece of plastic leftover from a window :) then loaded up with cake, biscuits and bread.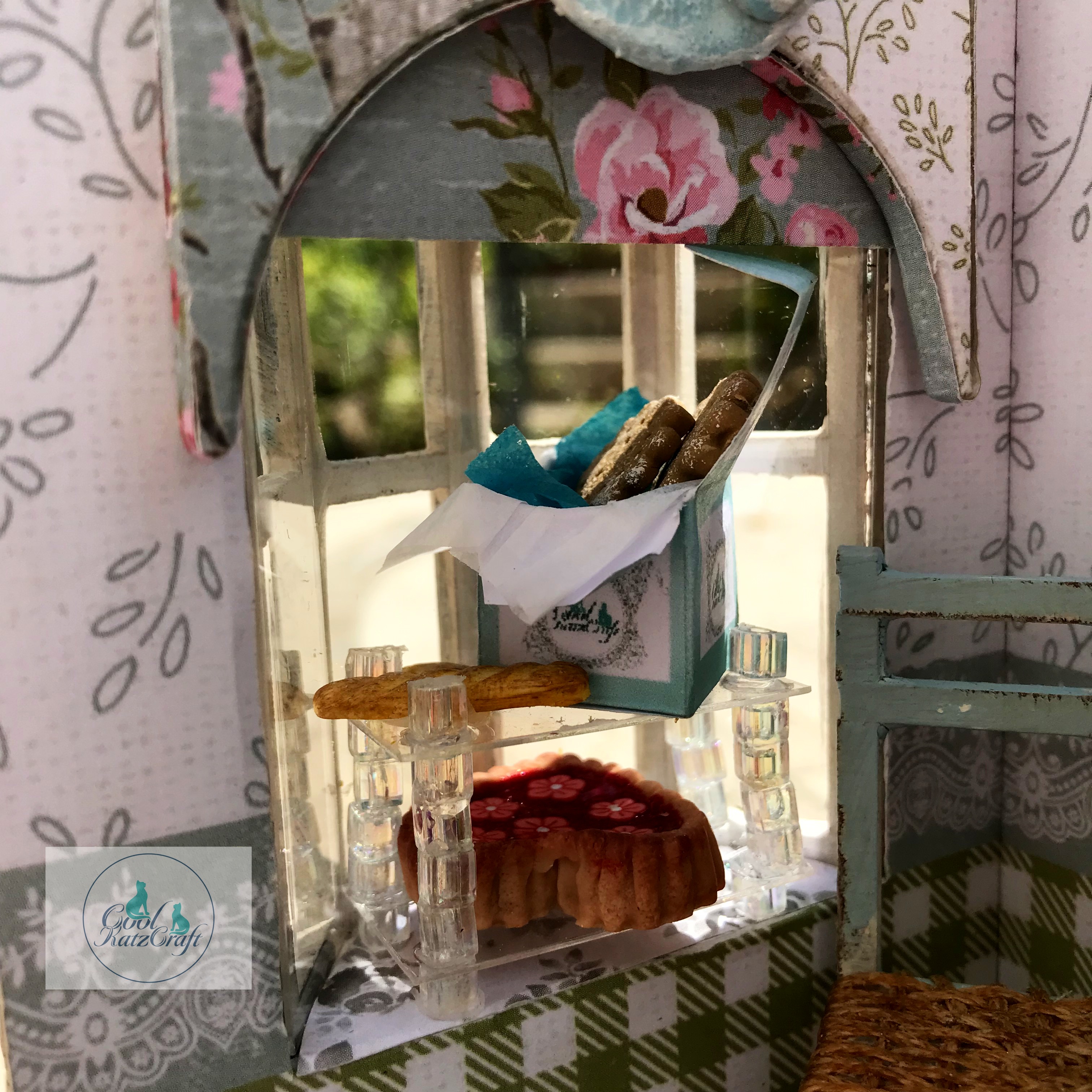 The pelmet above the window was created using a piece of the leftover MDF from around the edge of the table top. Carefully trimmed down it made a fabulous shape for a pelmet, and inspired by Jenny edging her bookshelves using the Faux Grain Strip die, the same was applied around the edge of the pelmet to finish it off.
The tiled floor was coloured using Caran d'Ache pencils, blending a mixture of various colours to schieve a worn vintage look.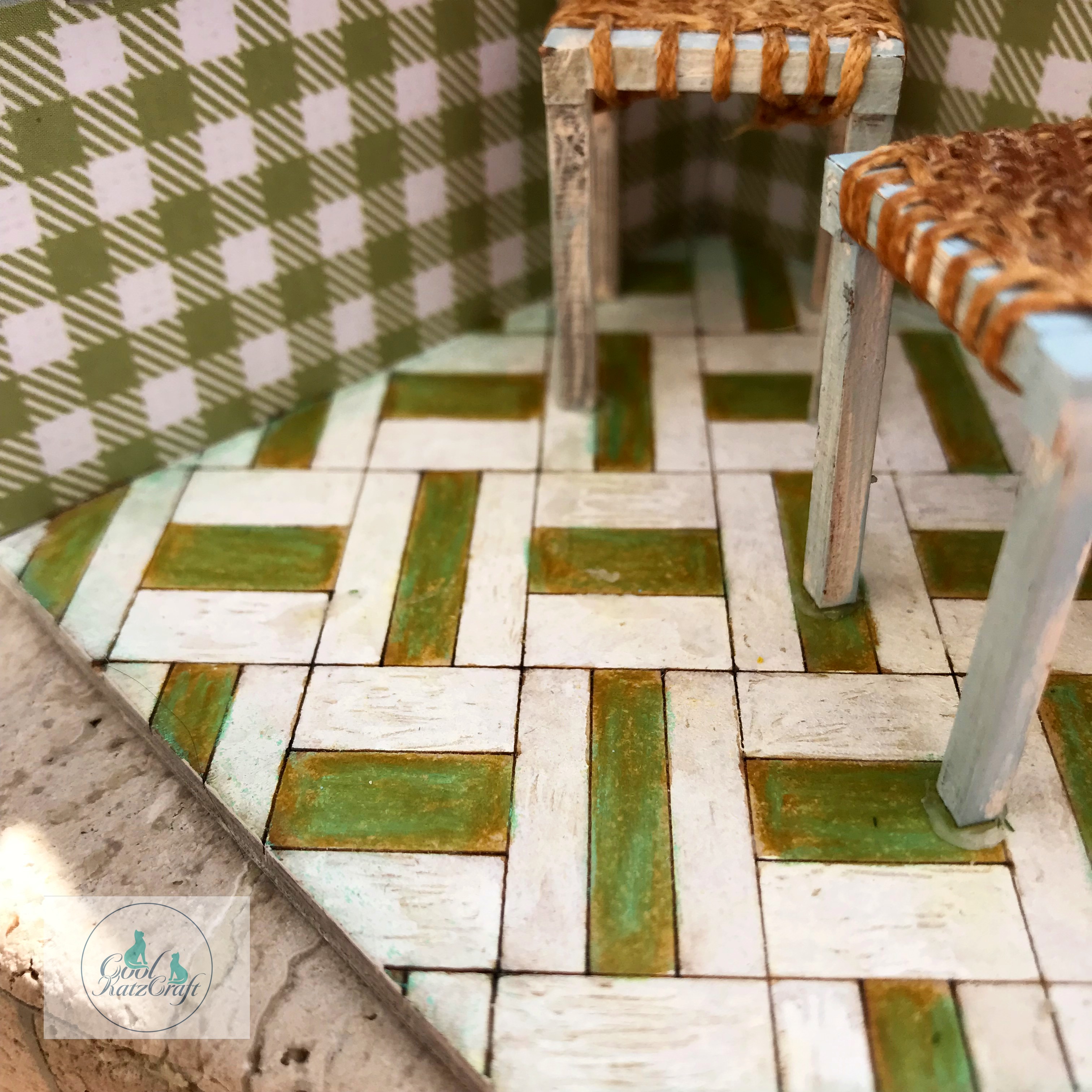 The chairs have paint worn in places due to years of use.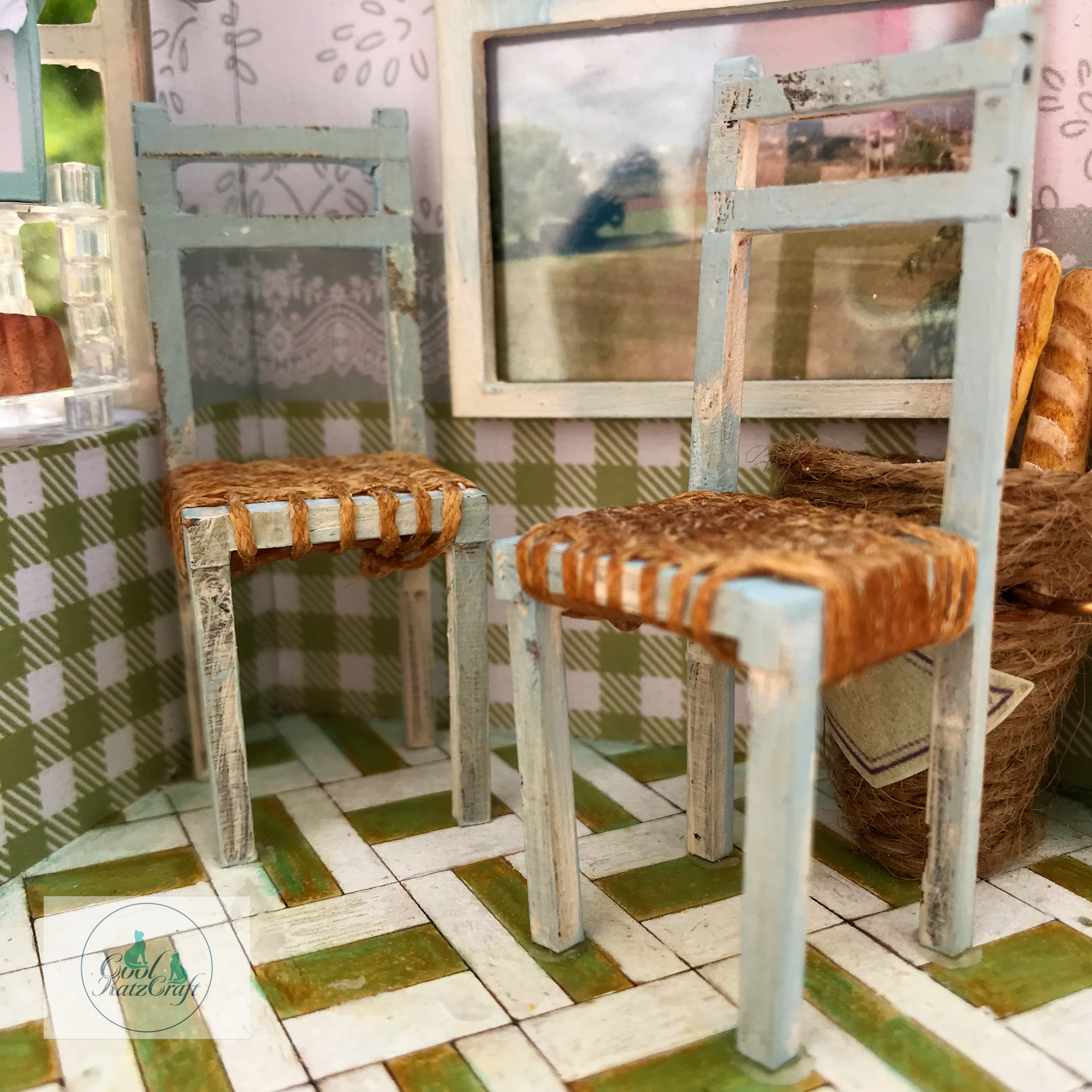 But looking beyond the chairs, the freshly baked bread and the beautiful blinds just check out that fabulous view through the window. Imagine sitting there with coffee, cake and that view...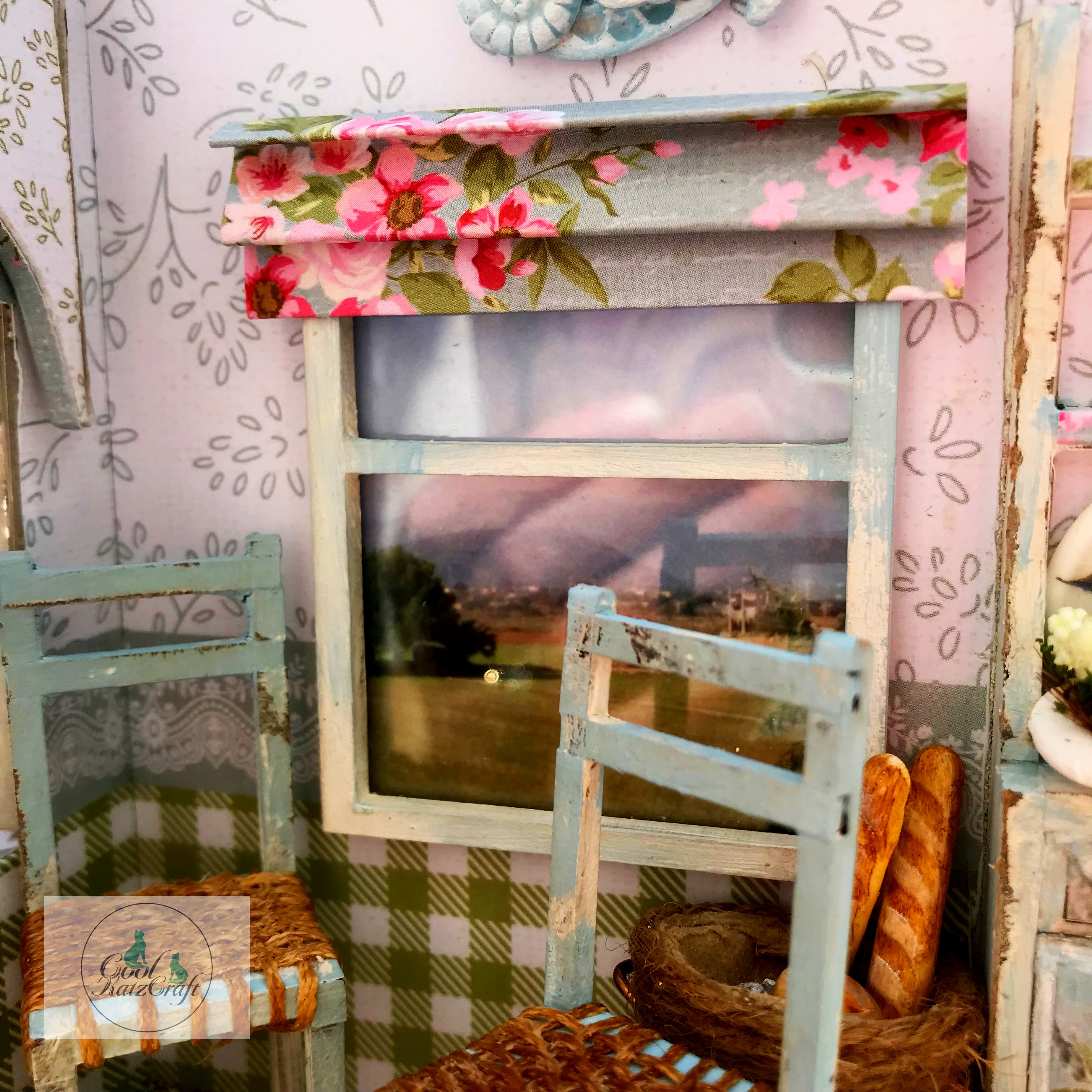 So we hope that has given you a few more idea's in which to decorate your projects. Don't forget to share your makes using the CoolKatz products over in our Facebook Group. You know we love to see your makes.
Happy Crafting
The CoolKatz Team x