We showed you two of Yvonne's pictures of her New 8" X 8" Album on Facebook but here they are along with some more. I have listed the dies which have been used so that you can identify them. These are available separately in the shop at www.coolkatzcraft.com/shop
Should you have any questions please write them below and we will come back to you with an answer.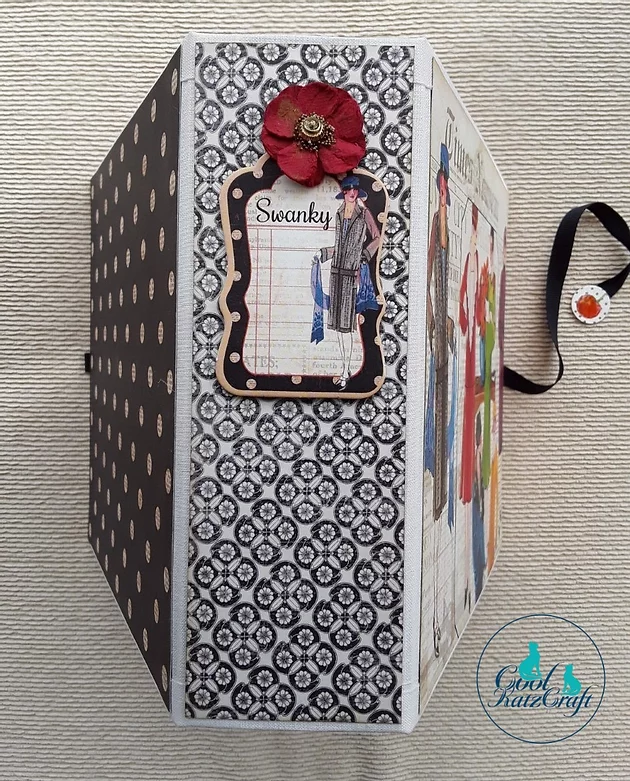 Yvonne has used the Graphic 45 Times Nouveau papers, including Wallflower, Hey You and the ladies from Glad Rags.
You can see the Ivory Architape close up here on all of the edges. This is included in the kit for this album.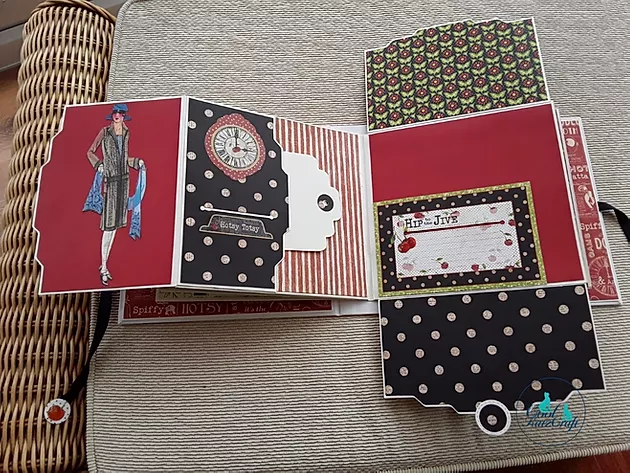 Here Yvonne has used the Mexican die to edge the flaps which open and the flap on the left handside. The Stitched Page Tabs have been used to make the tab to open up the page on the right. The card insert on the left has the border from the Mandarin Whisker set.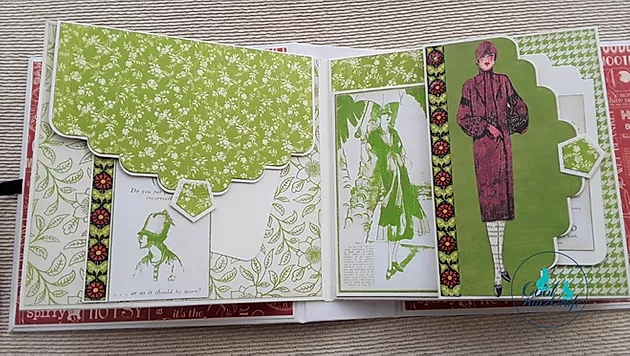 These lovely pages in such divine colours use the Hexagon Stitched Page Tabs on the flaps and the Mandarin Whisker Die Set to create the flap on the left and the smaller page on the right and the photo card underneath it.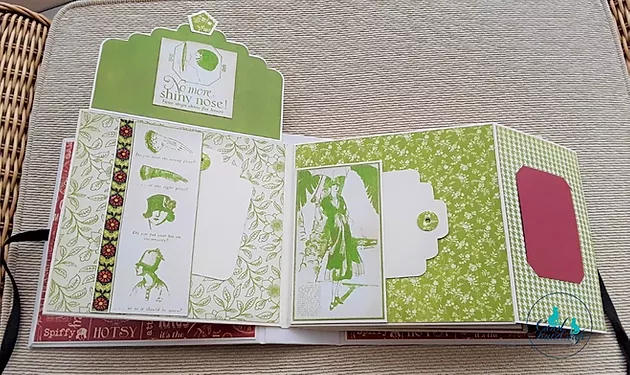 In this photo you can see the red photo card which fits into the smaller die from the Photo Slot Die Set.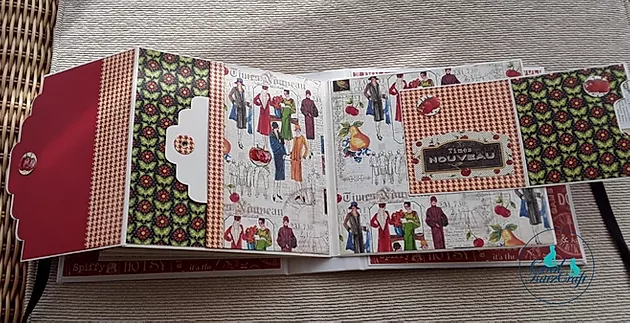 Here although it is difficult to see, the Photo Slot dies have been used for the insertion of both 6" x 4" and 4" x 3" photos.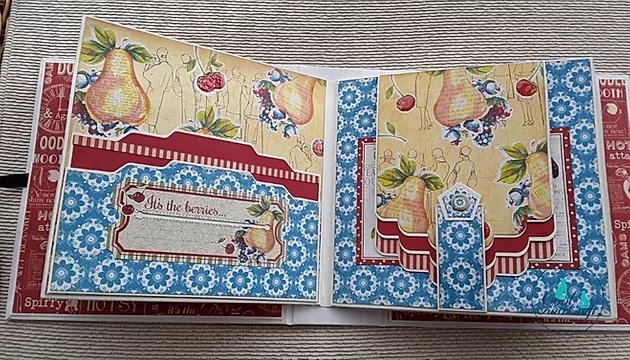 On the 'It's the berries' label the Straight Pierced Pocket Slot die has been used to create a pocket for some ephemera, photos or journalling. On this double page the dies used to accentuate the pockets and the waterfall are the Mexican Whisker set on the left and the Mandarin Whisker set on the right. Both the Pentagon and MagPop die set have been used on the right inside of the pentagon.