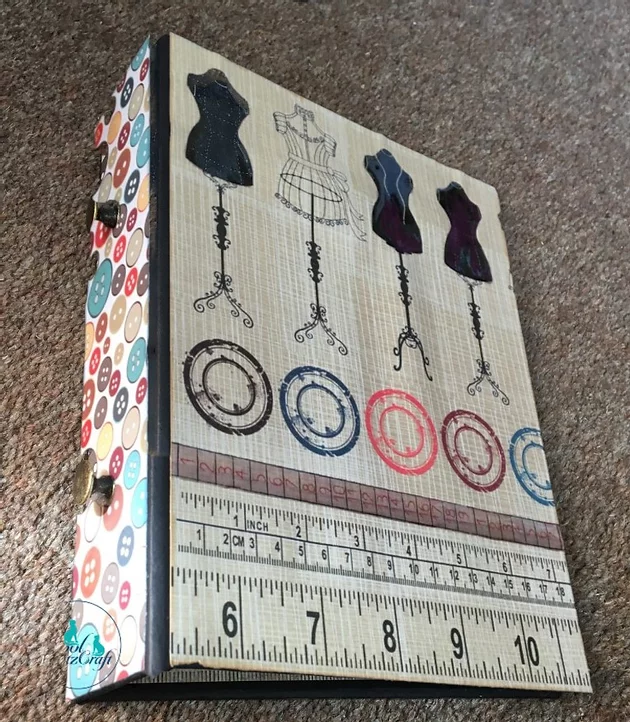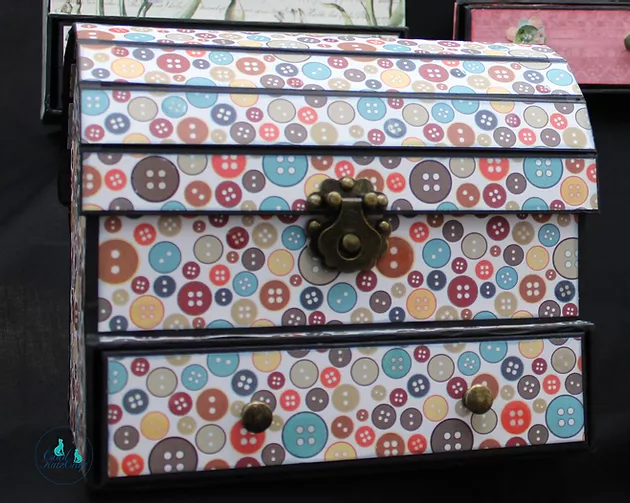 Hi everyone, just showing you all what was made by Jayne in the Design Team for Cool Katz Craft. This box is covered in some lovely sewing themed papers from Stamperia Atelier and would be a good present for anyone who crafts, those who quilt to people who have to sew on the occasional button.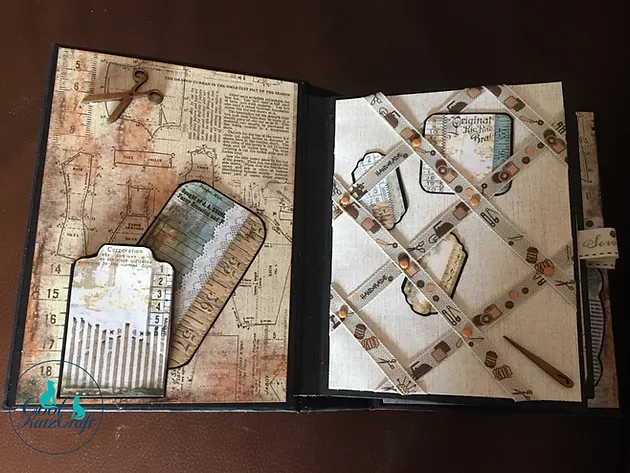 Cool Katz Craft sells the kits to make these boxes. There are two kinds - either a box with a drawer or the same box with a book to make up and slide into the space at the bottom.
The kit includes a detailed instruction book, all of the ready cut pieces of chipboard, magnets, metal closures for the box, black bookbinding tape, magnets and the black card (for book).
You will need to supply PVA glue, acrylic paint and whatever theme you want to use be it paper, fabric, photographs, paints or mixed media...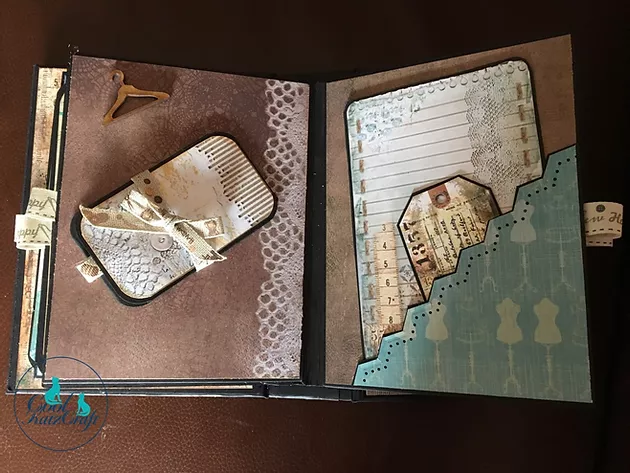 For the shop please visit https://www.coolkatzcraft.com/shop Any questions please email [email protected]