Welcome to Day Tree of our On The Veranda series, today Design Team member Gary is sharing his version based on one of his favourite TV programmes.....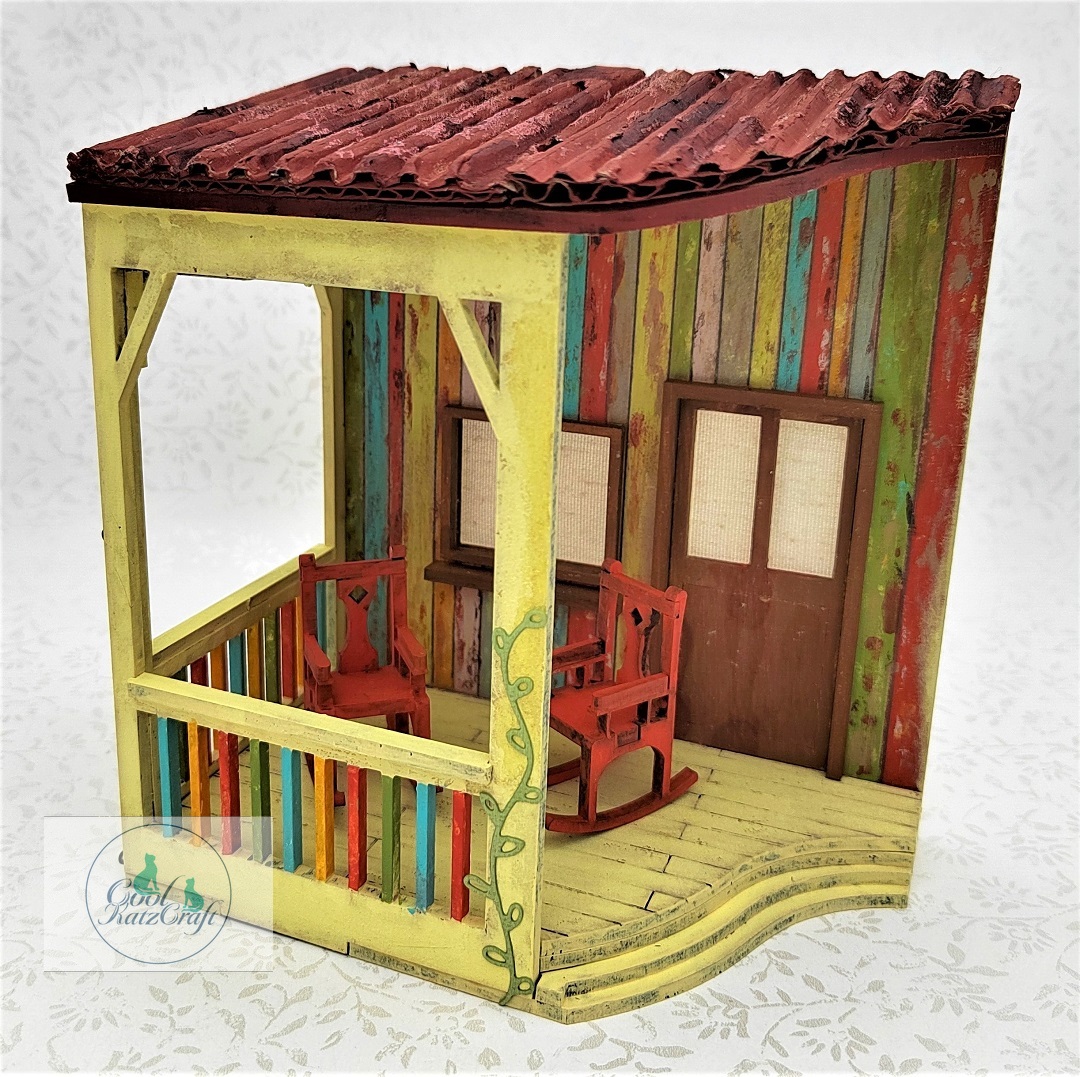 Gary was immediately reminded of the beach shack on the tv show 'Death in Paradise'
when he saw the new 'On The Veranda' Book Nook Intrigue.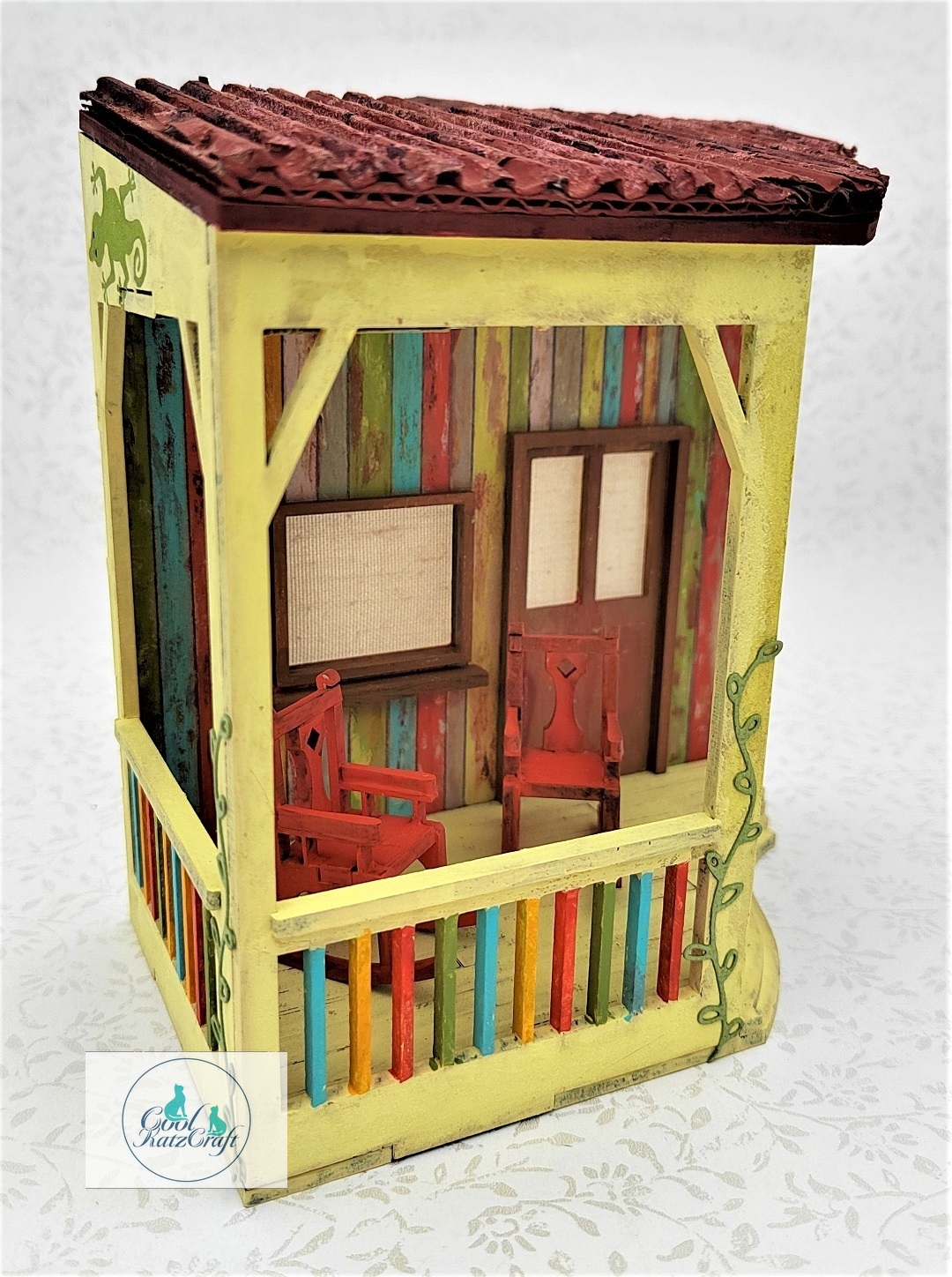 After deciding to go with the tropical theme he searched for inspiration online, looking
through lots of photos of beach huts until he stumbled on a particularly colourful one.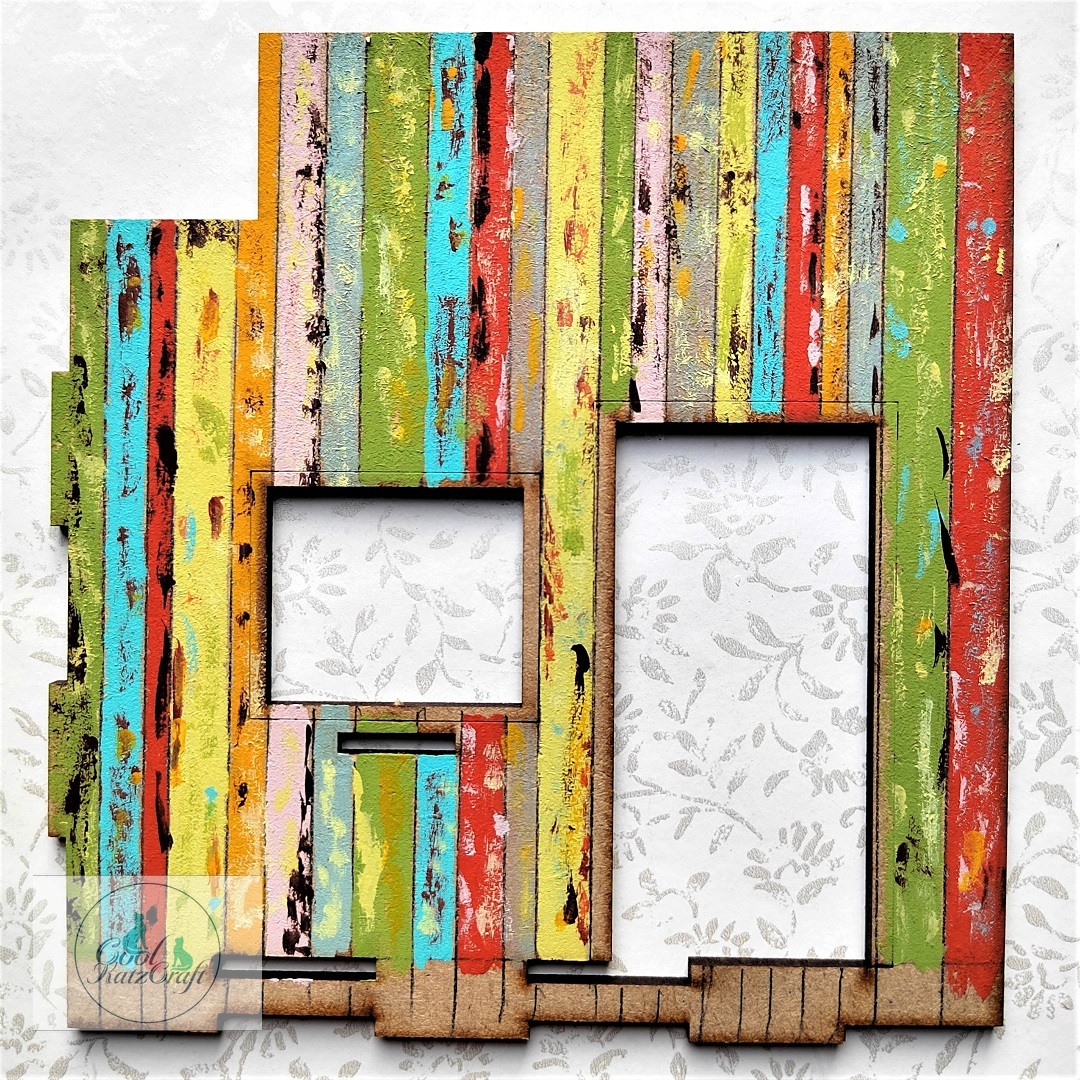 He drew some lines onto the back wall to replicate the boards already etched into the
veranda porch. These were then painted in tropical shades of PaperArtsy Fresco Finish
Chalk Paint and lightly sanded it back. Notice how he avoided painting the bottom of the
back wall to ensure it would still fit with the veranda pieces properly.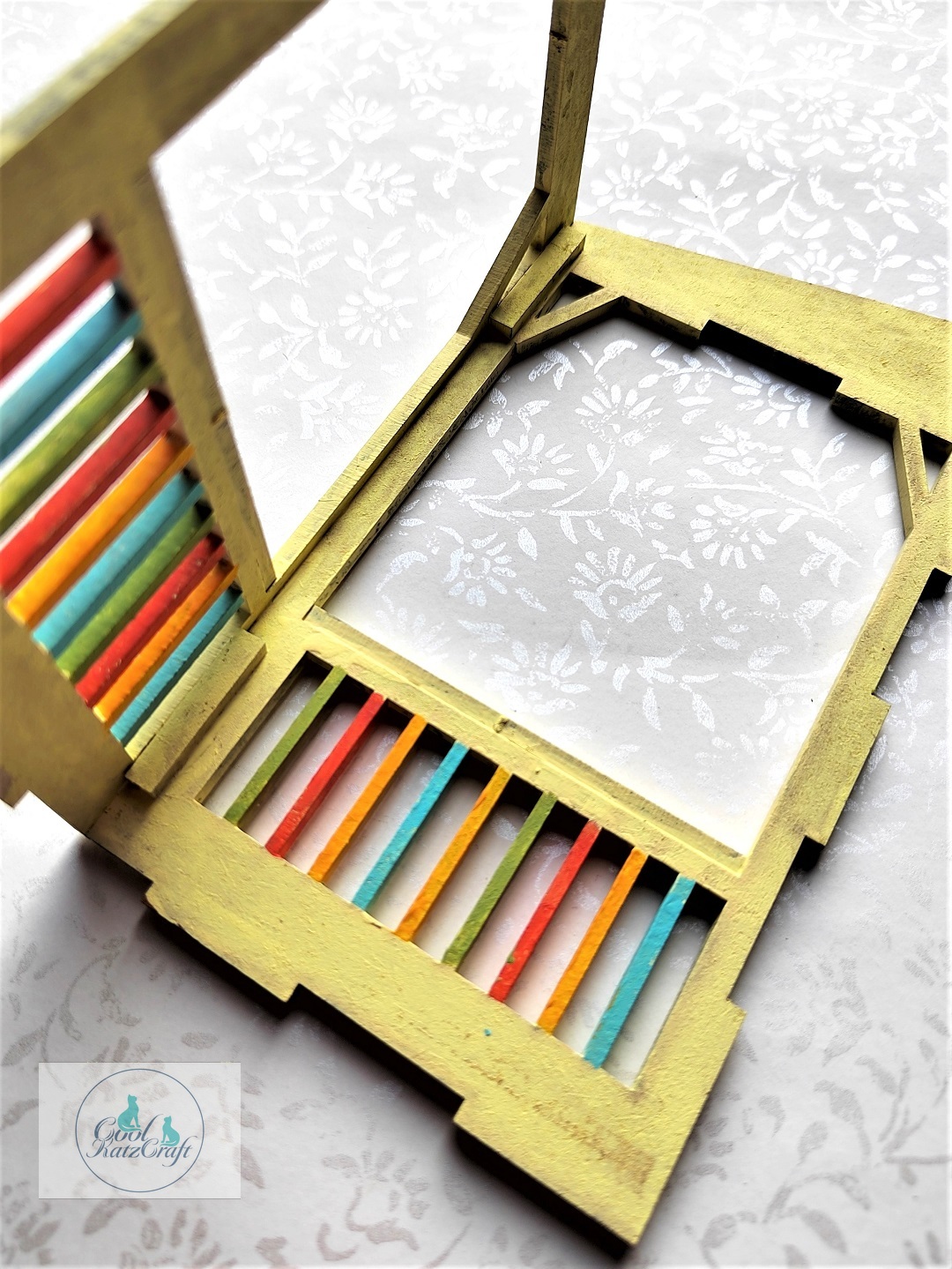 Gary added a couple of pieces of MDF that came from between the balustrades into the corner of the porch sides to add extra strength to them before painting to coordinate the
back wall.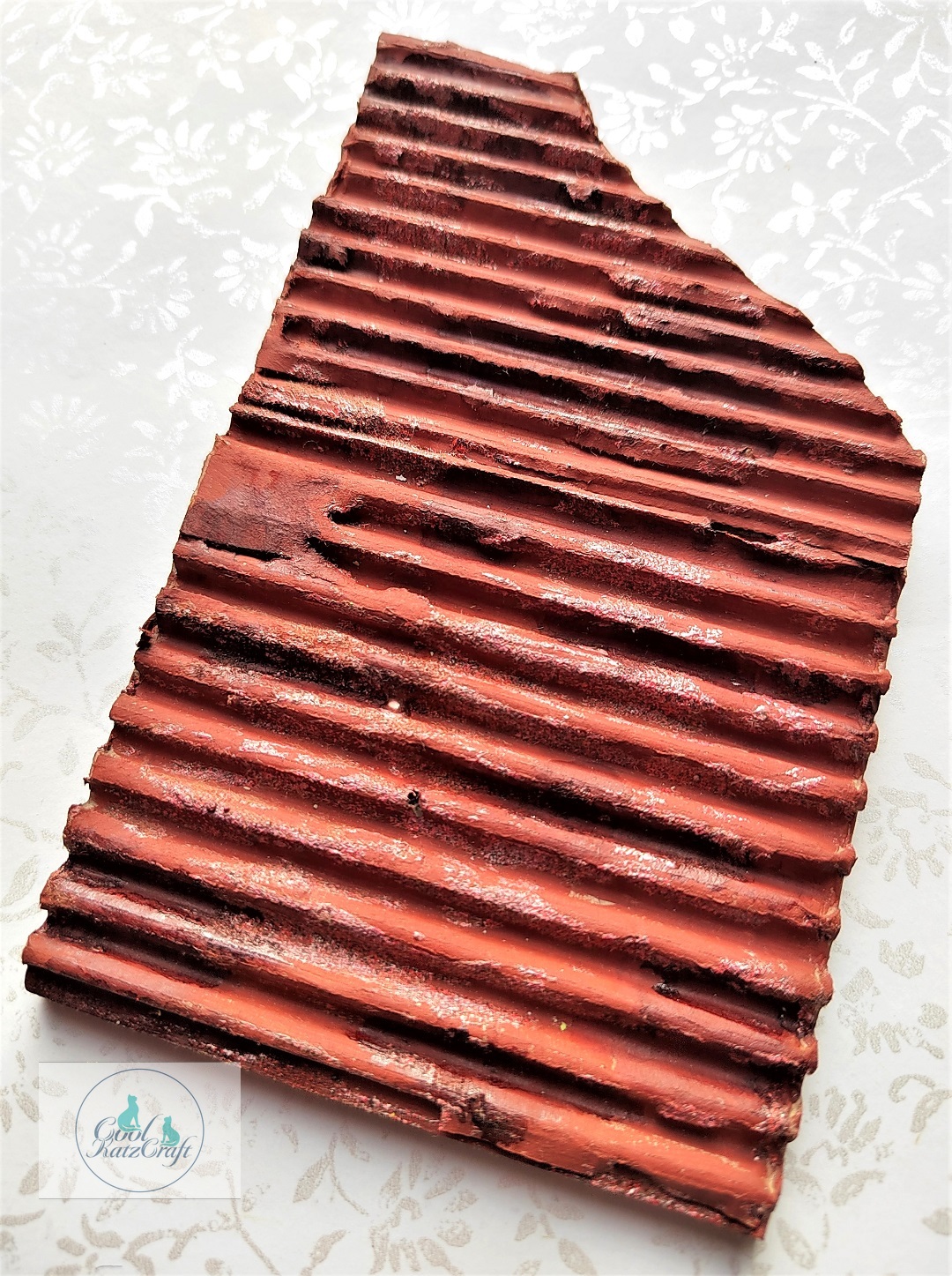 To make the roof look more like one of those rusted corrugated metal ones Gary glued
corrugated cardboard onto the roof piece. He then painted it and added some embossing
powder and alcohol ink to give it more age.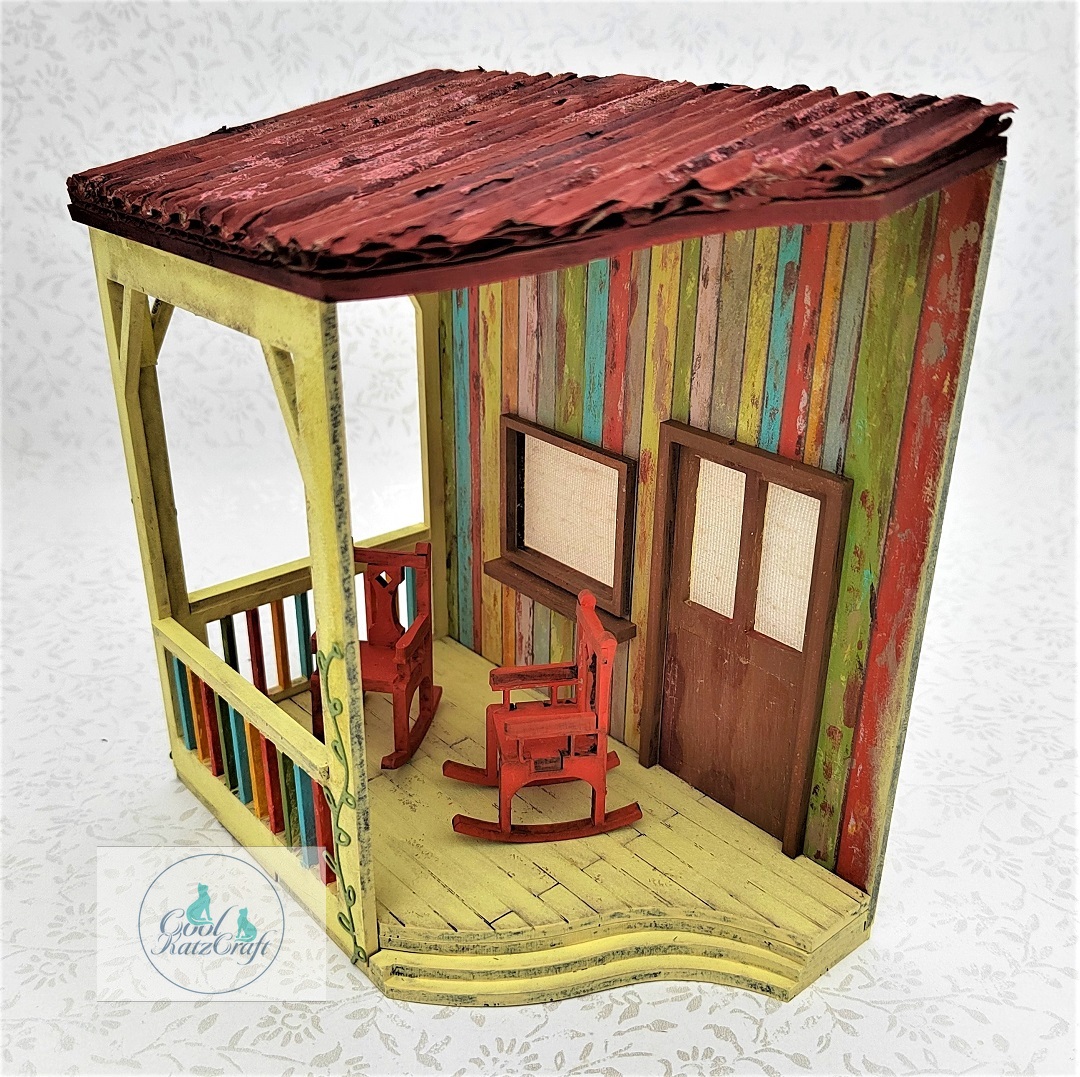 The rest of the shack was painted once it had been assembled; to get that rustic look Gary
added just one coat of paint unevenly so that some of the MDF base showed through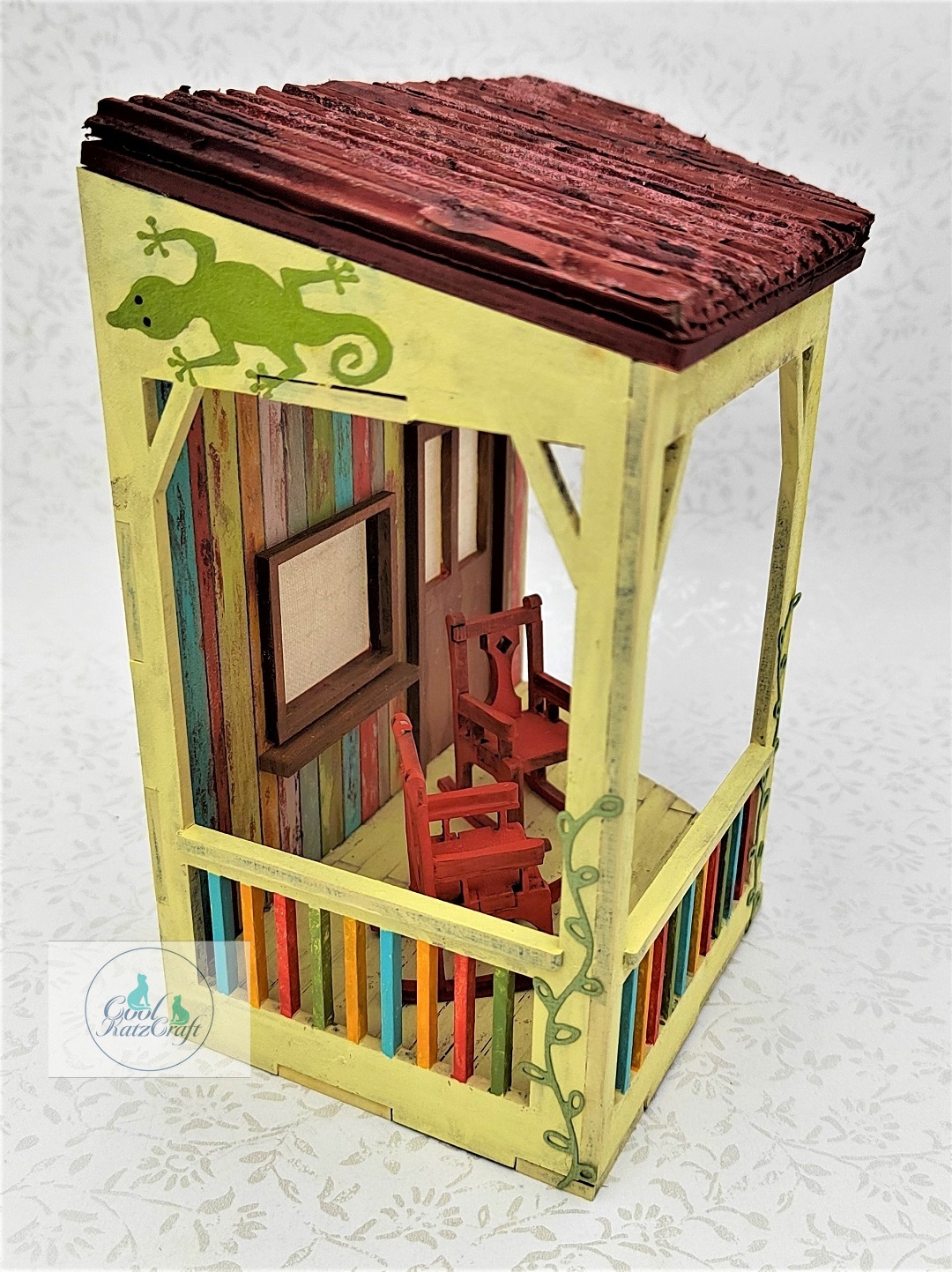 Fans of the tv show might recognise the little lizard, Harry, painted near the porch roof!
There's also some die cut creepers growing up the supports.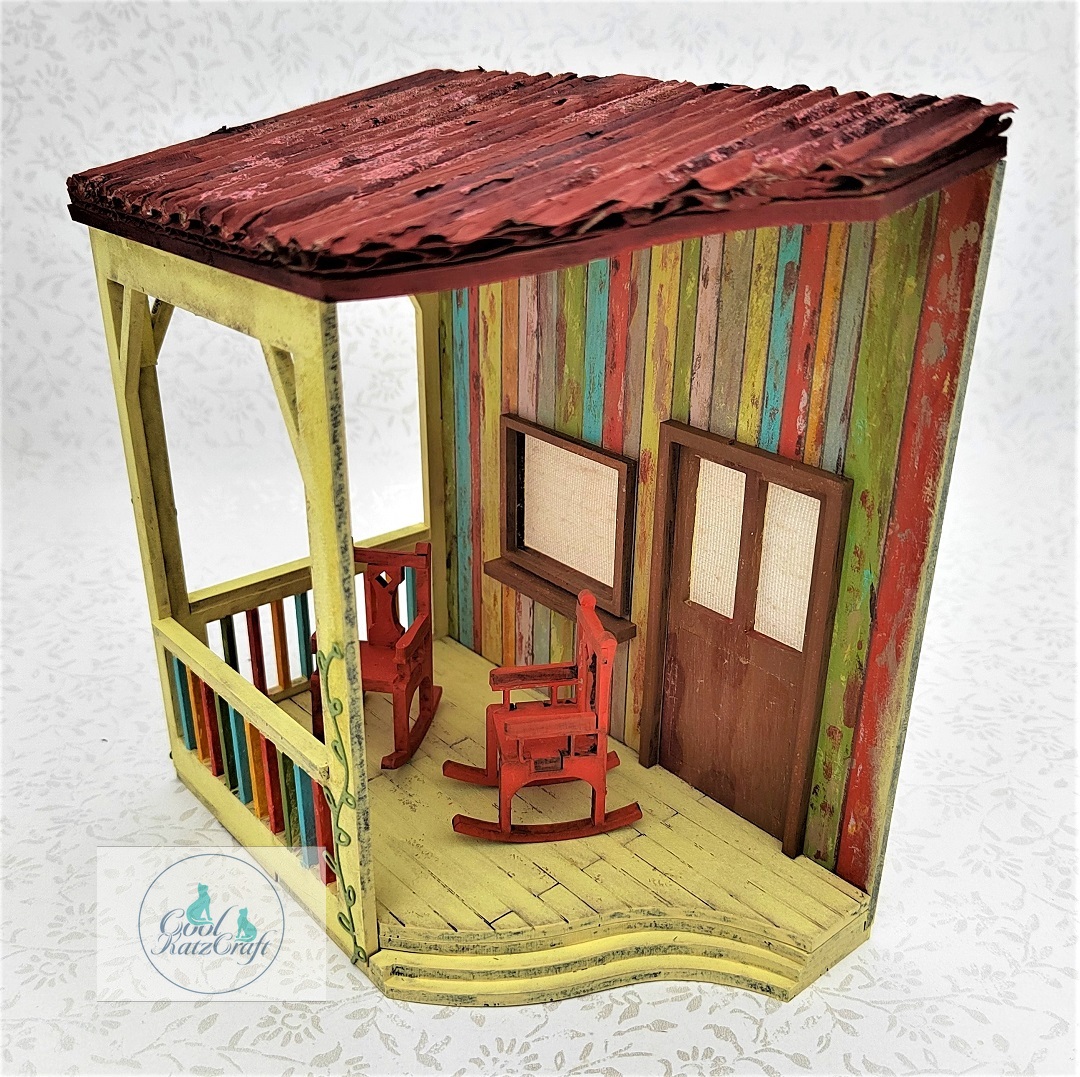 The frame around the window, ledge and door were all painted with a contrasting colour before being backed with some canvas look fabric to replicate blinds.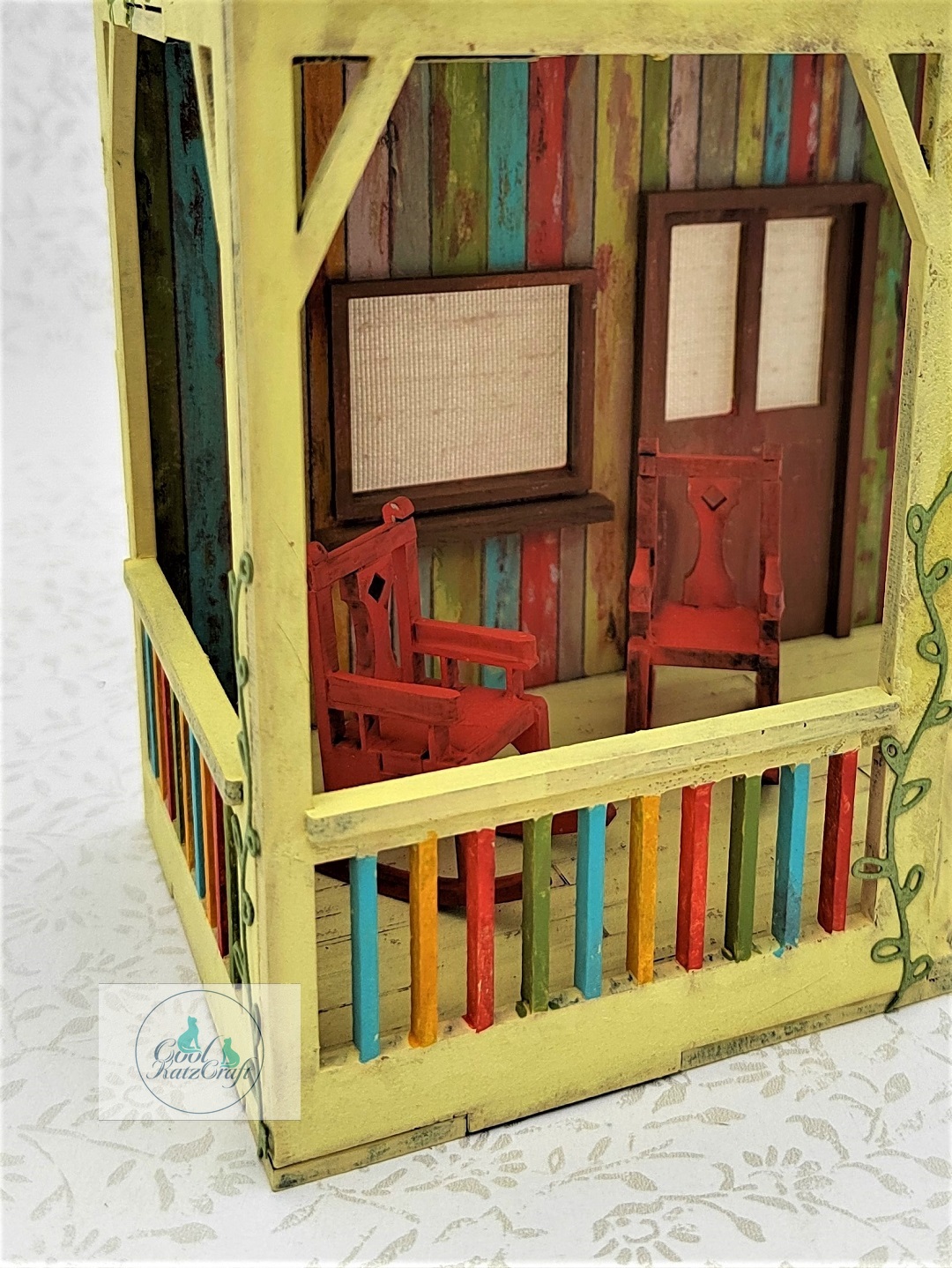 The rocking chairs on the porch were brightly painted to fit with the whole tropical theme left in a rustic state to replicate the weathering that would naturally happen with any wooden property located next to the sea.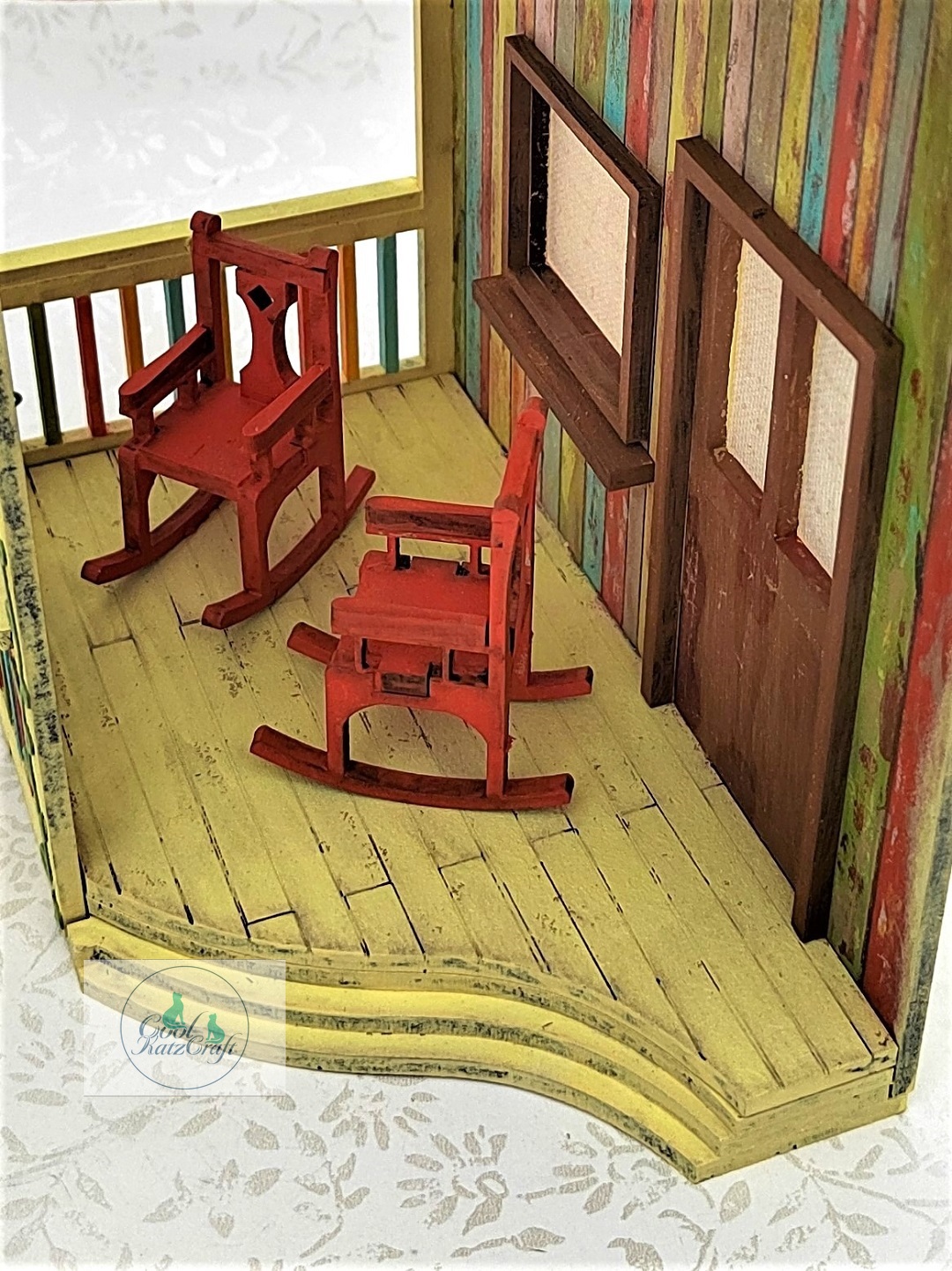 What a perfect way to transport yourself to a tropical paradise without having to move from
your armchair!
How fabulous is that, which TV programme would inspire you? Don't forget to check out our Facebook Group for more inspiration, and of course to share your projects created using CoolKatz products.
Happy Crafting
The CoolKatz Team x
https://www.coolkatzcraft.com/book-nook-intrigue-on-the-veranda

https://www.youtube.com/channel/UCHVLrneEbdNJp3EIhJoH4BA

https://www.facebook.com/groups/CoolKatzCraft