Shabby Chic Window Reading Nook
Design Team member Elizabeth is sharing her first official project with us today.
Elizabeth loves all things shabby chic and coastal. Check out the view from the window, and yes it's real.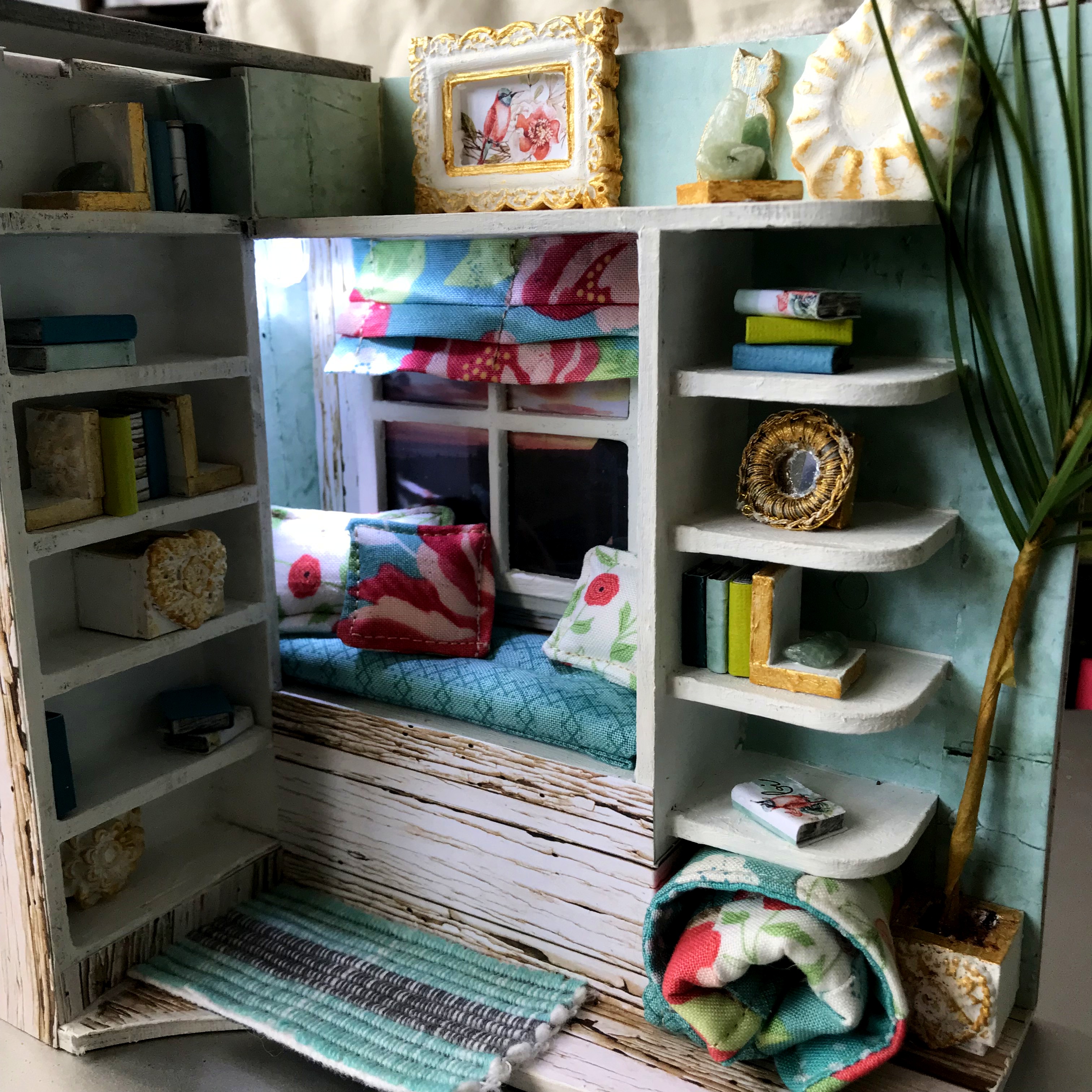 The gorgeous papers Elizabeth used are the Bird Song Collection from Mintay. They are a mix of cool calming prints and perfect for a chilled out Reading Nook.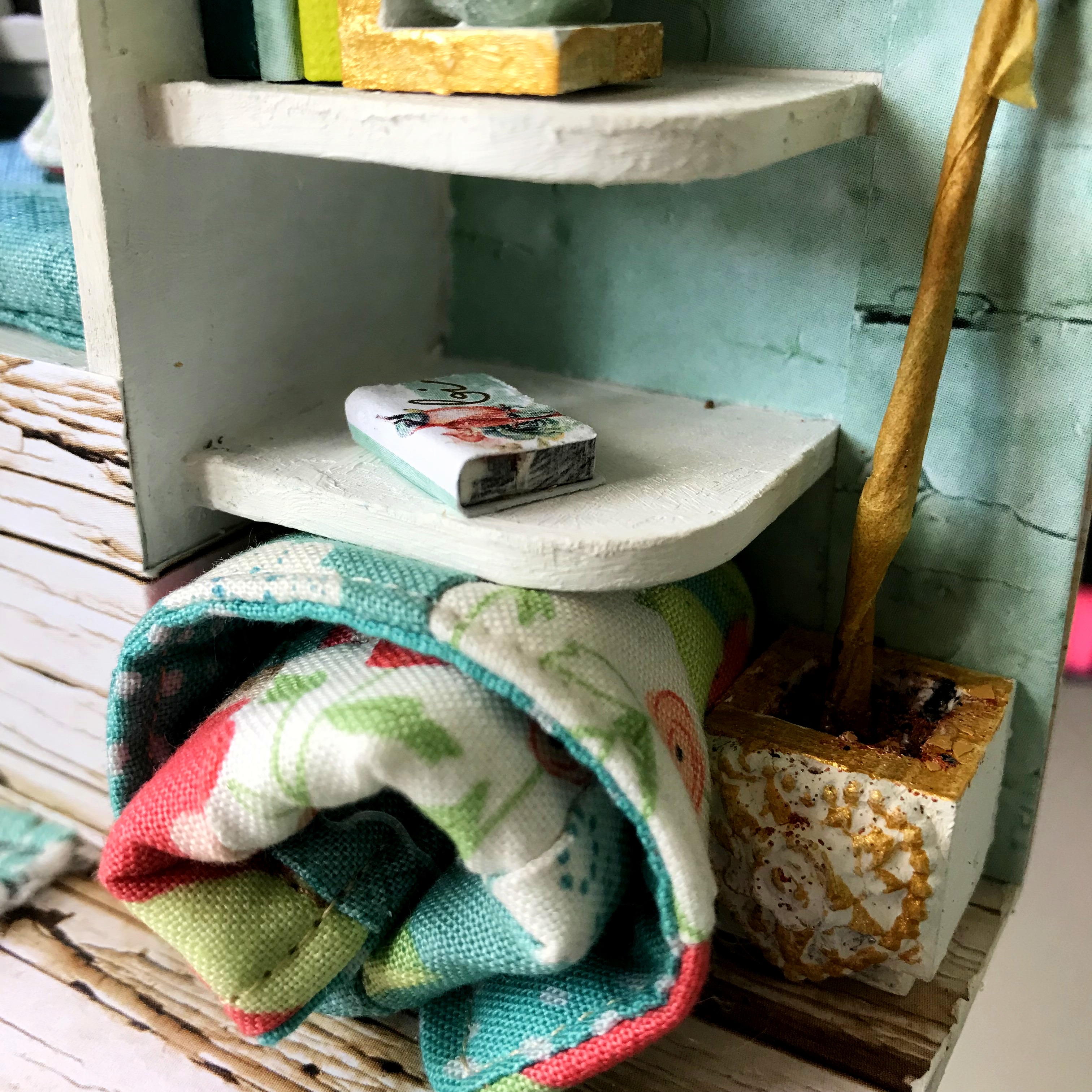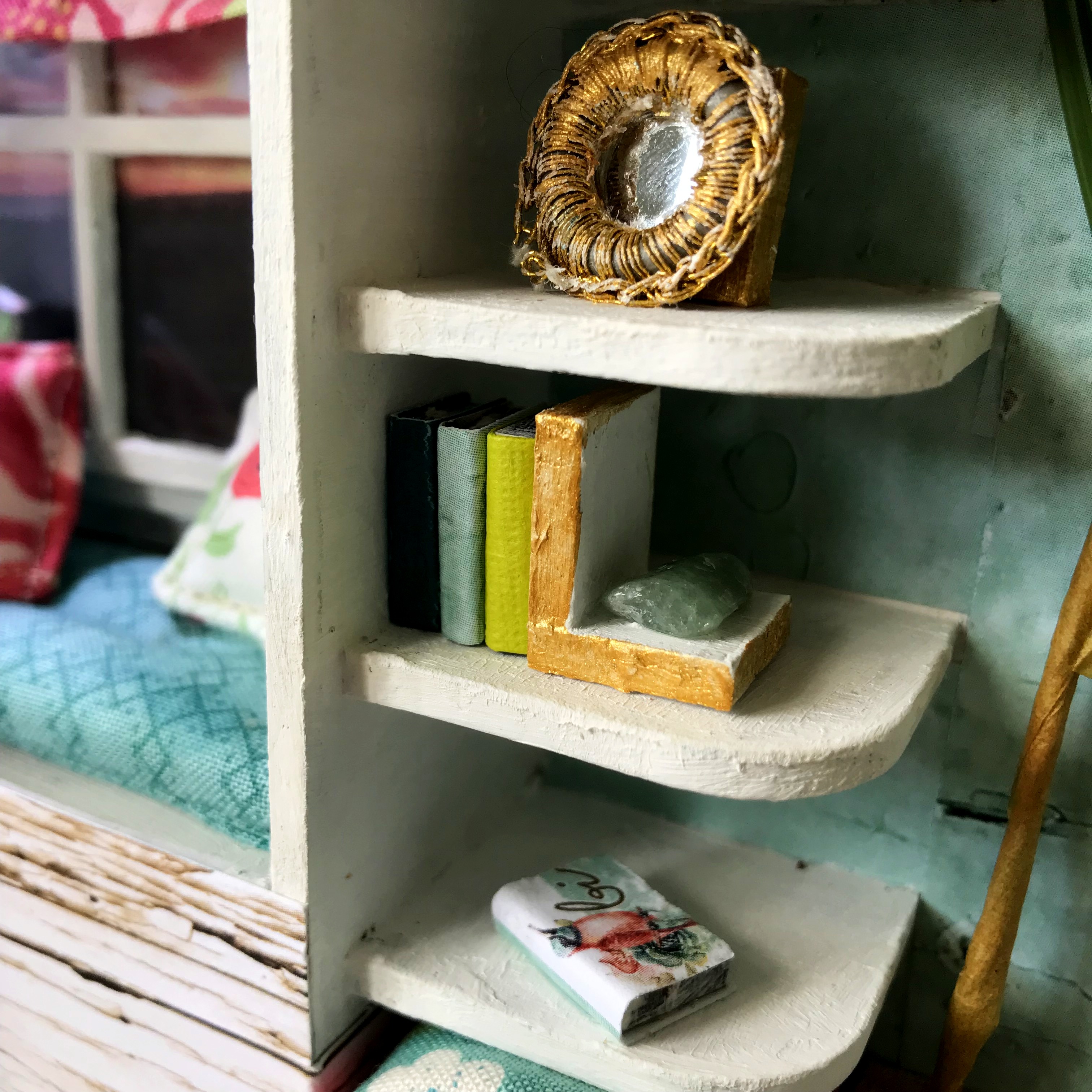 The books are all created from the MDF pieces, with die cut book covers around them. If you use the wording and small pictures from the name strip on a 12"x12" sheet the picture is a great book cover size.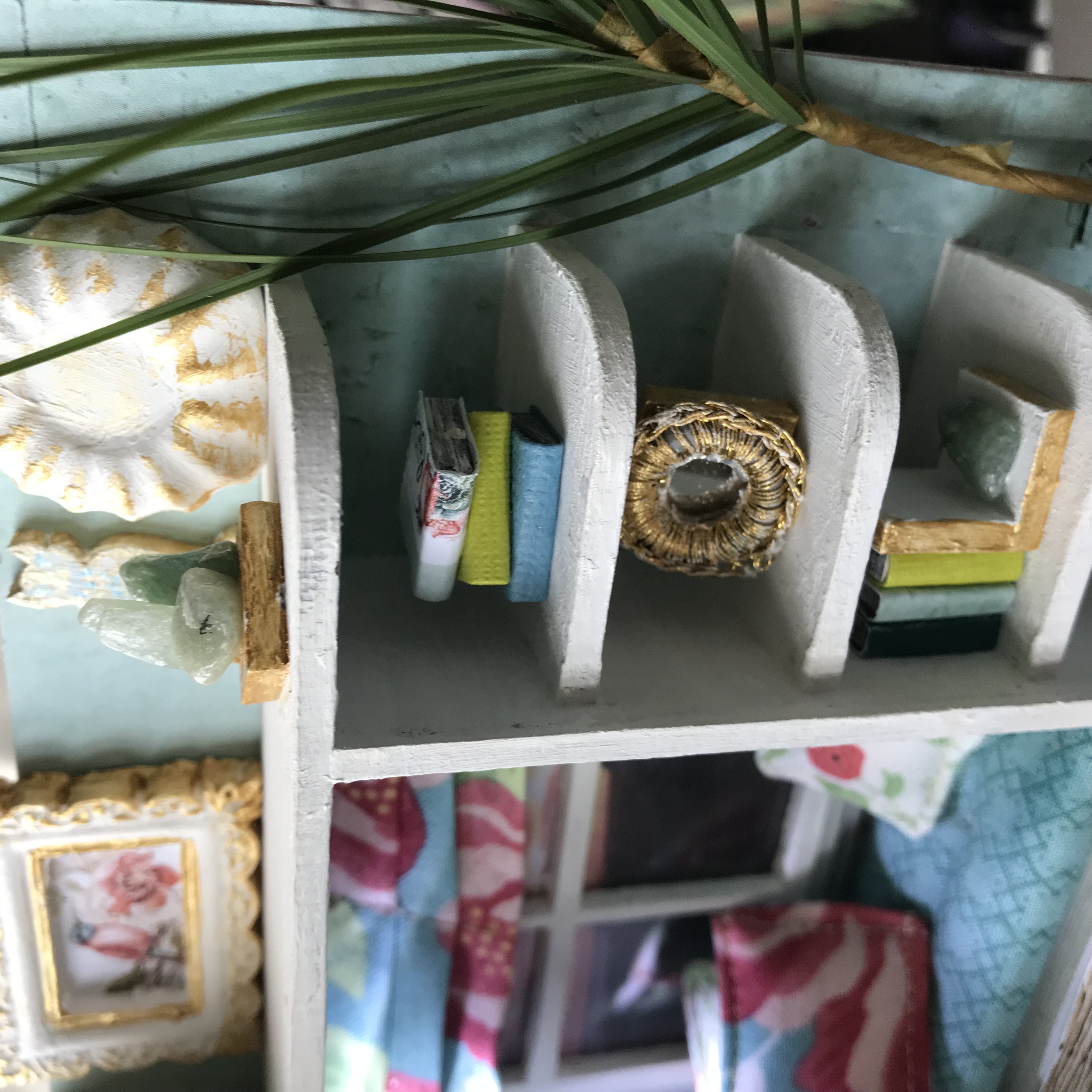 A couple of the MDF Album pieces were adhered together to create book ends, then gems and acrylic flowers were added as decoration.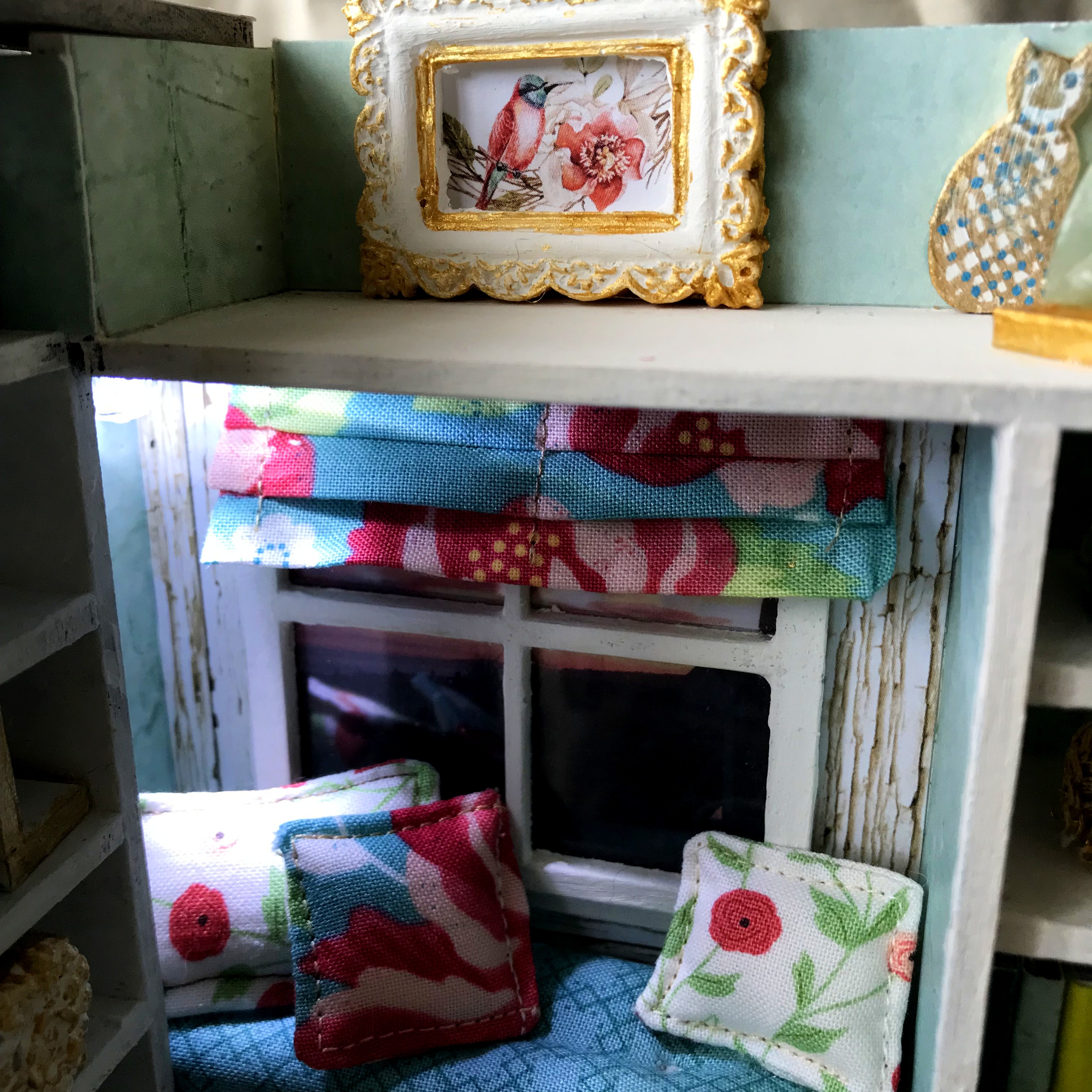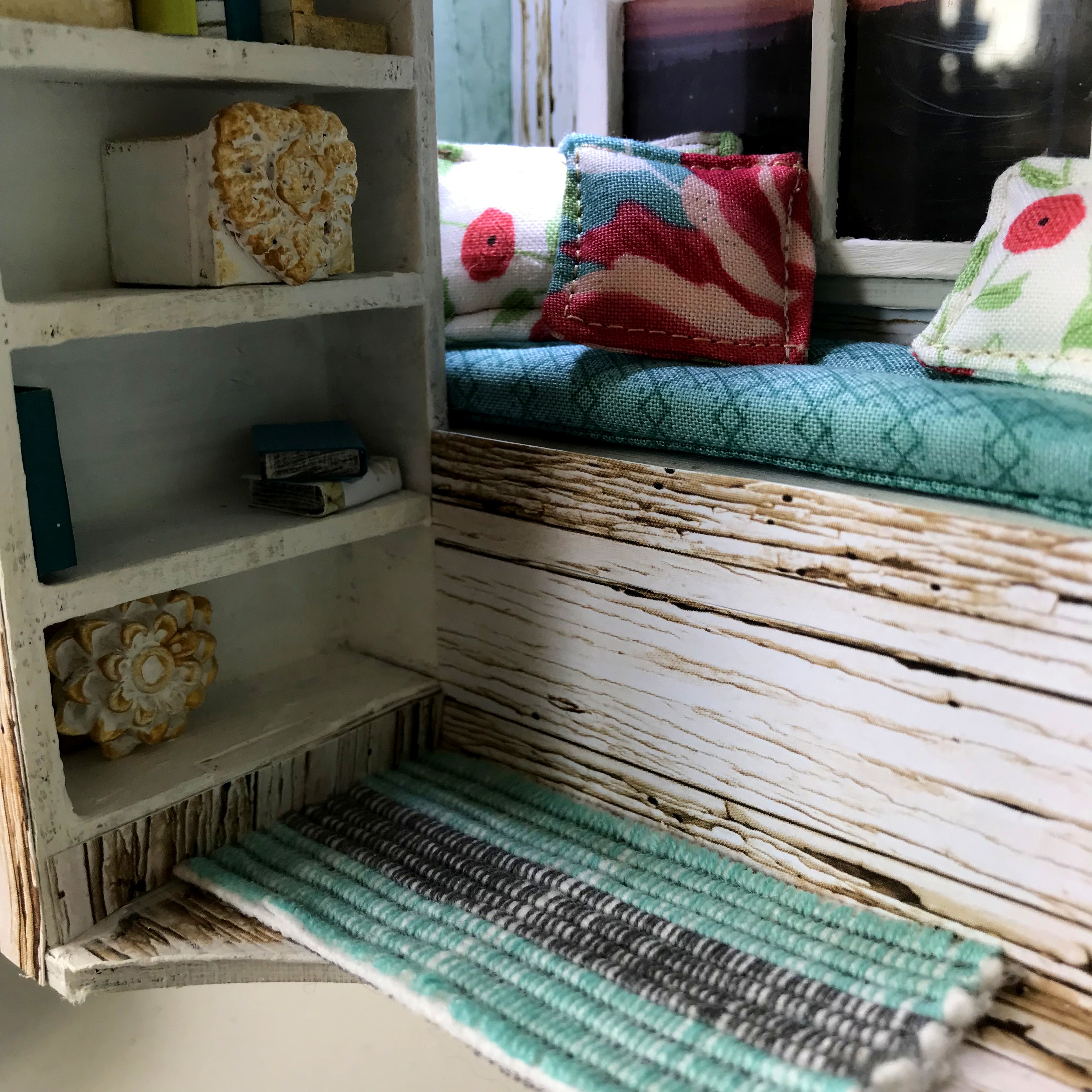 The small plinth on the top shelf is also an Album piece painted gold and semi precious gem stones added as decoration.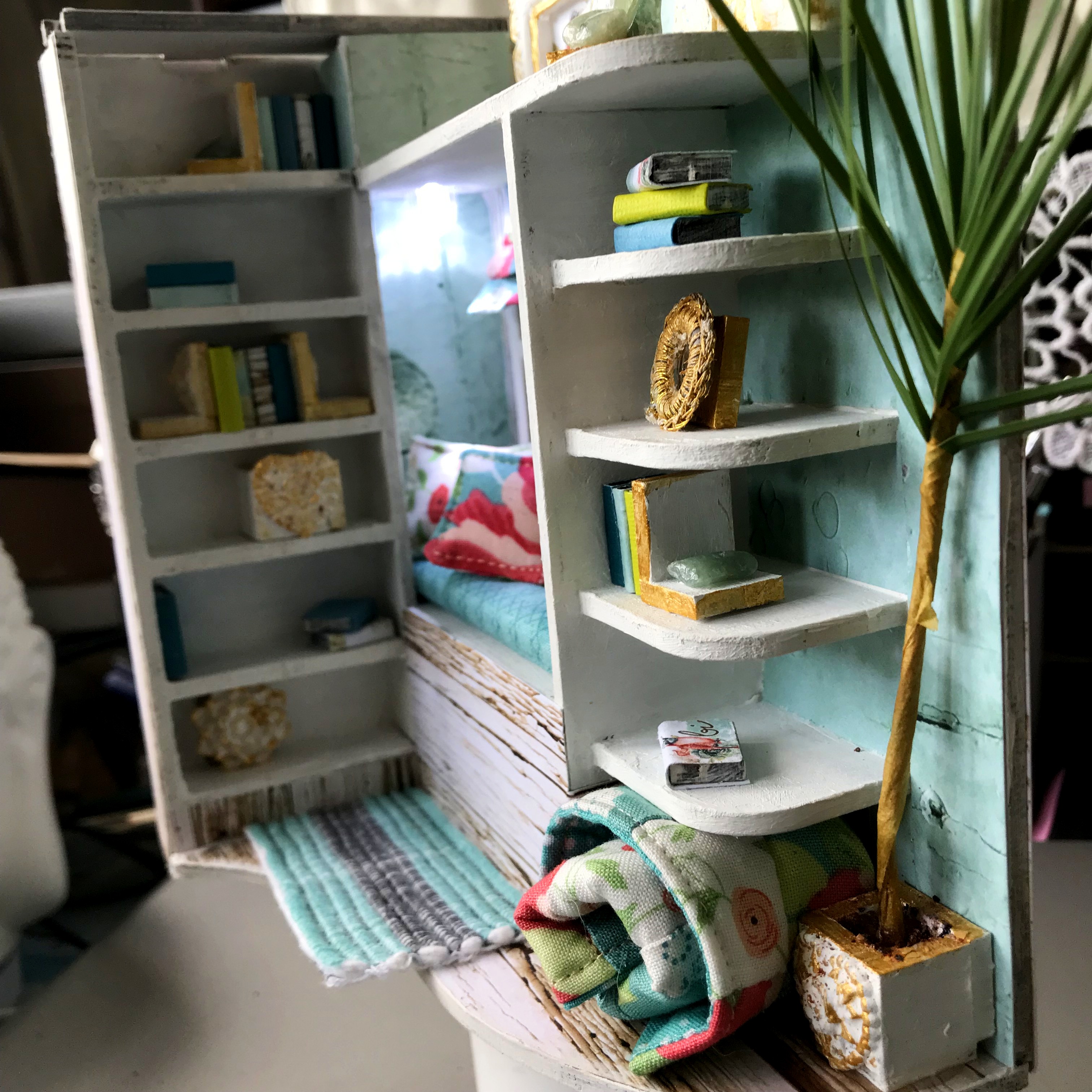 The frame and bottle are acrylic pieces that have been painted with gesso and guilded with lustre wax.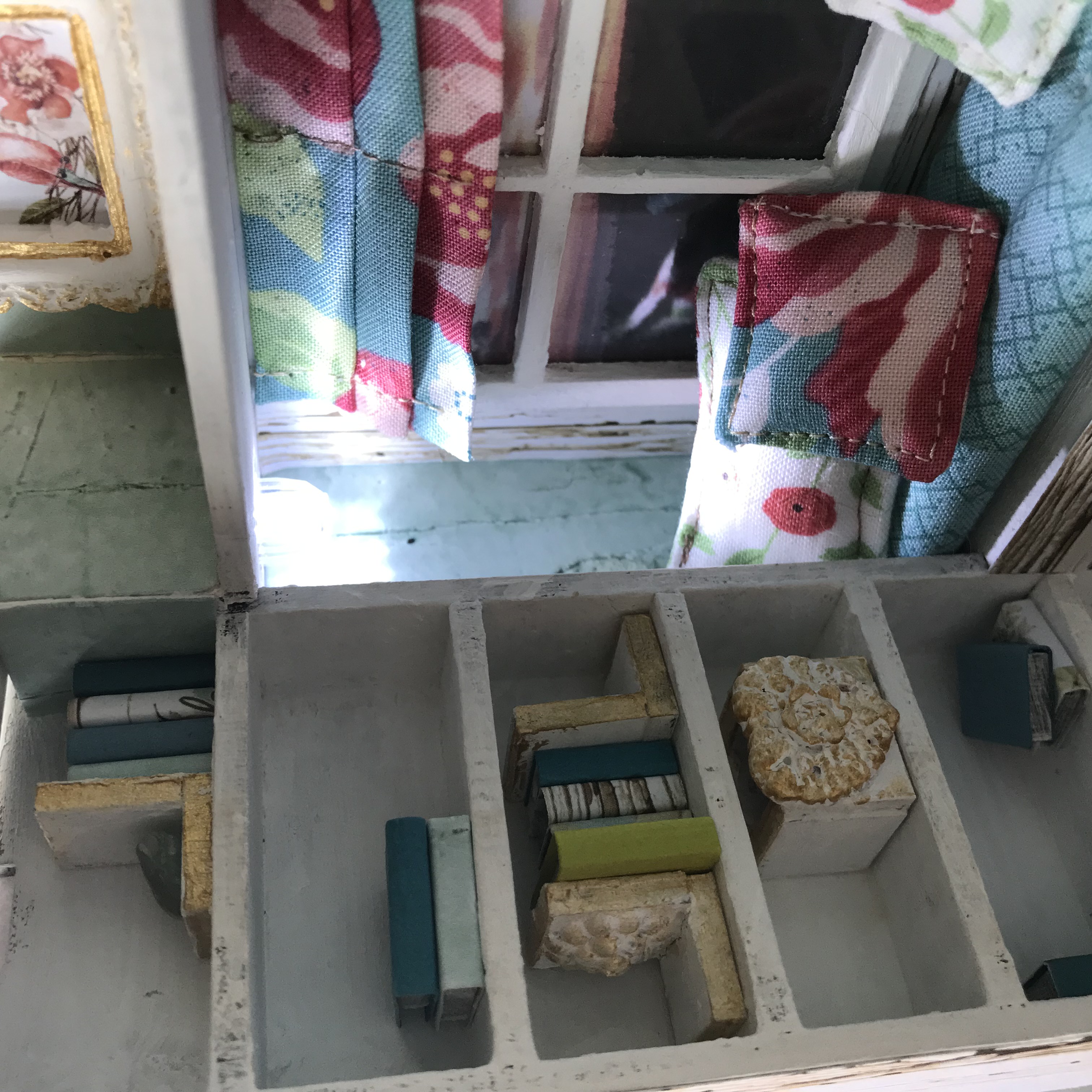 The small mirror is an embellishment for costumes.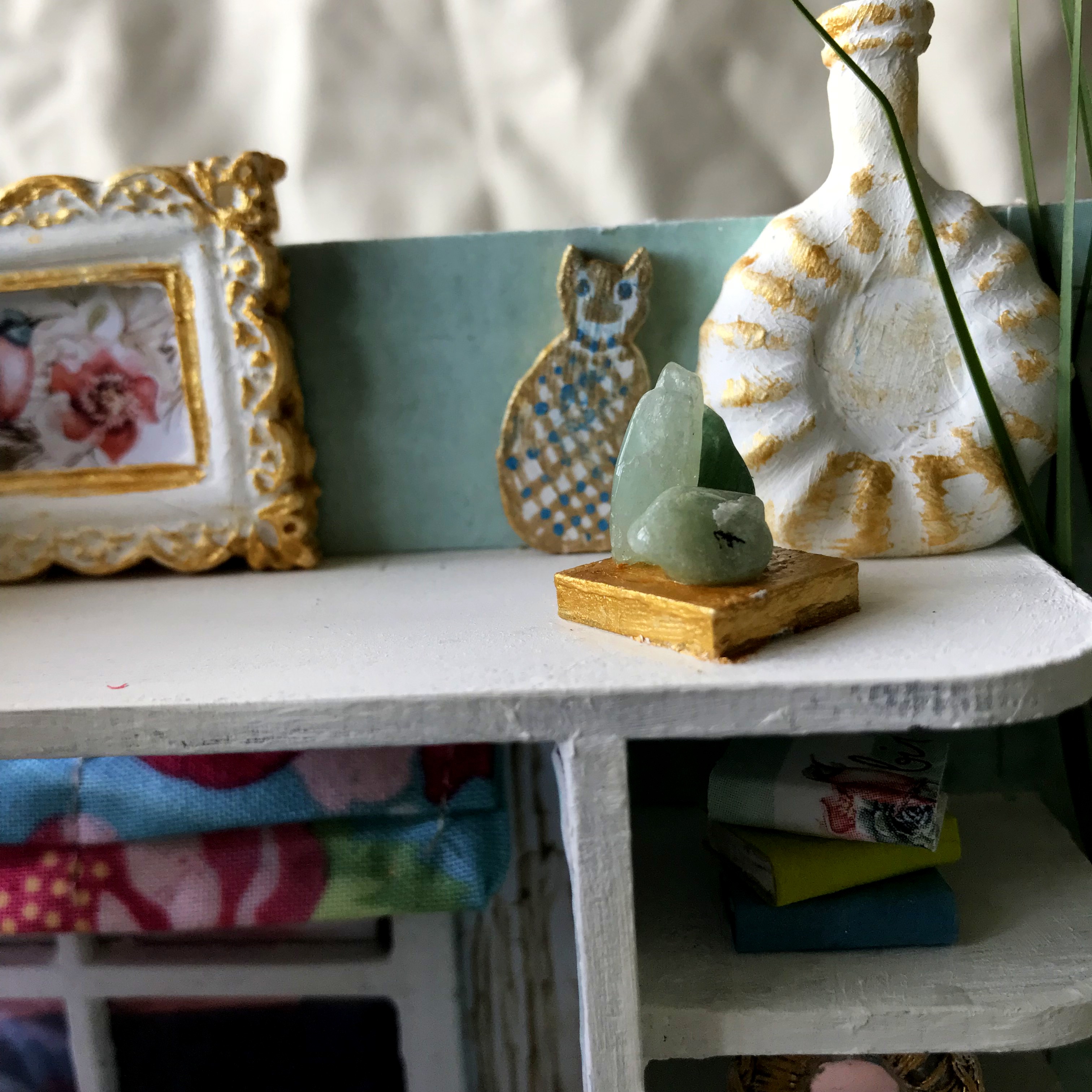 Elizabeth also loves sewing, and this mini quilt is the smallest she's made so far!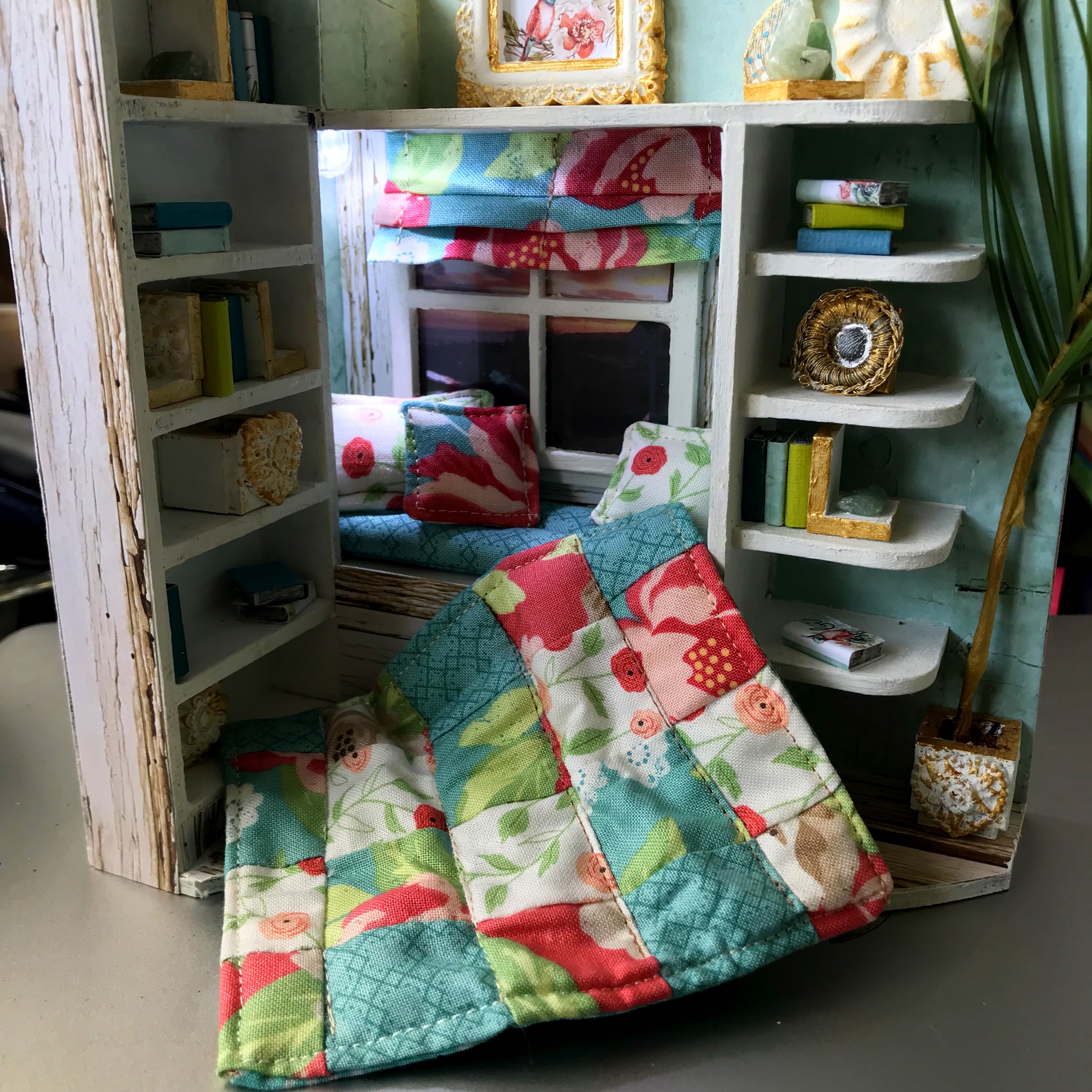 The seat pad has been upholstered including padding for extra comfort!
There is a Roman Blind to keep the sun out.
And a stunning view across Colwyn Bay.
And lots of cushions to snuggle up with on a cold winters day.
Wouldn't you love to snuggle in a Book Nook just like this one, I know I would.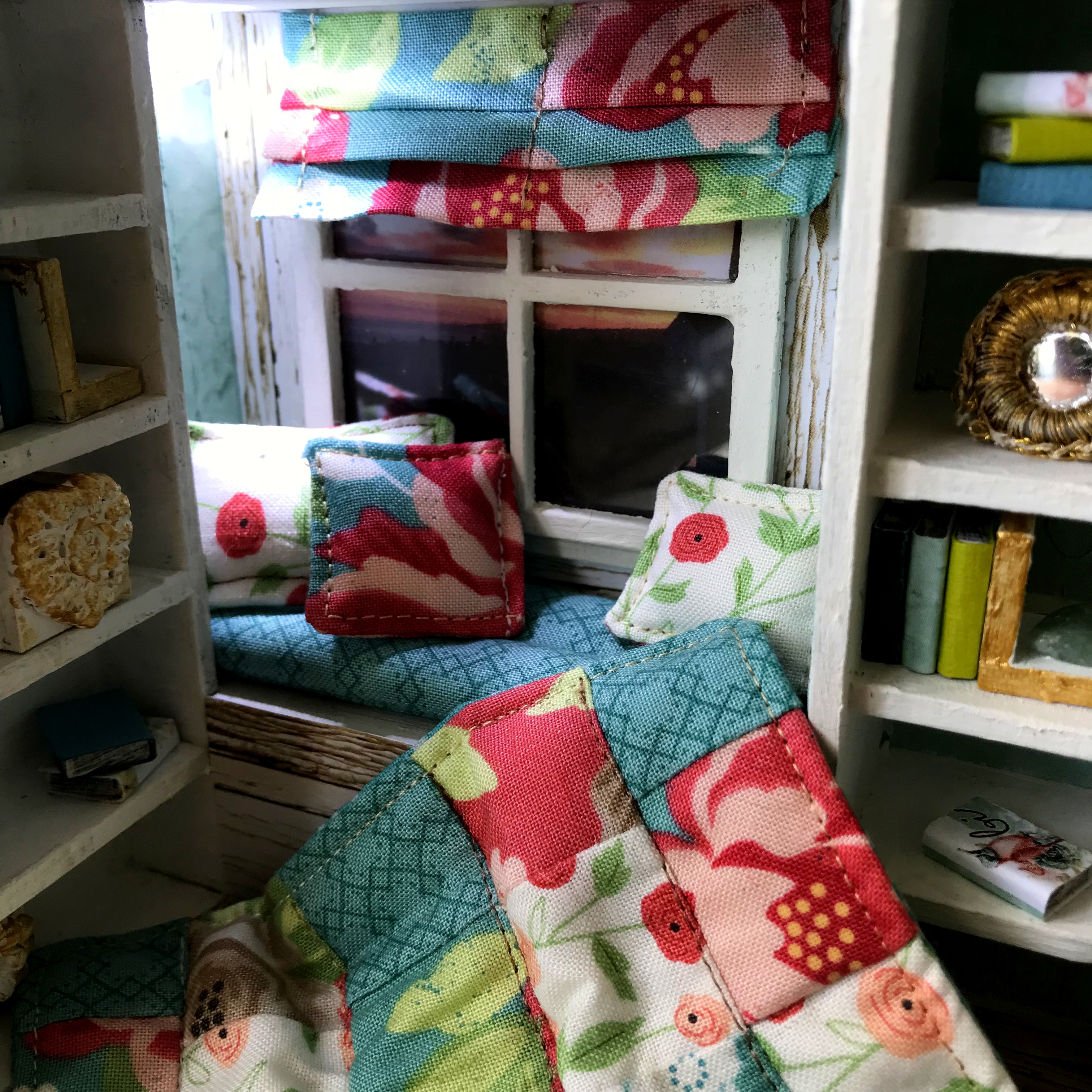 To finish off the Book Nook the back of it has also been covered in the gorgeous papers from Mintay and the fabrics are left overs from Moda.
You can find the book nook over on the Cool Katz Craft website https://www.coolkatzcraft.com/book-nook-intrigue-window-reading-nook
Happy Crafting
The Cool Katz x