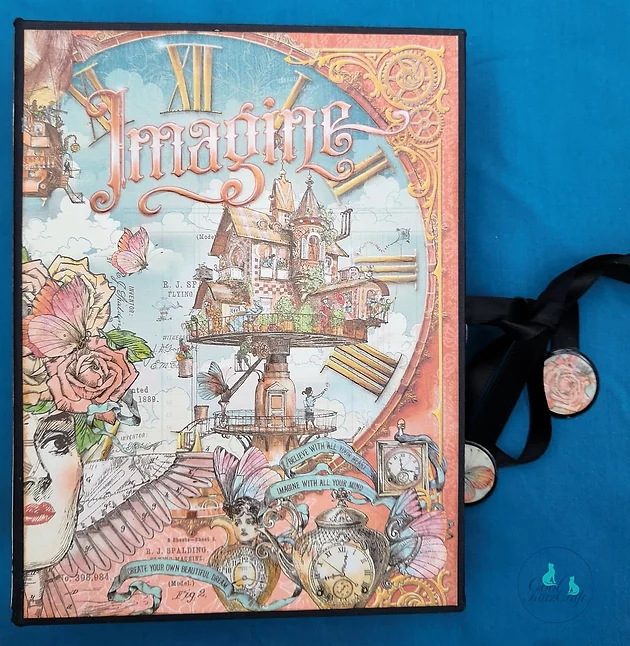 This kit (above) has been made with the Graphic 45 Imagine Collection.
Below: Maggie has used two of the coordinating blue papers to do this two page spread. She has used a die to achieve the scalloped pocket at the bottom of both pages - shown here just above the word 'Imagine.'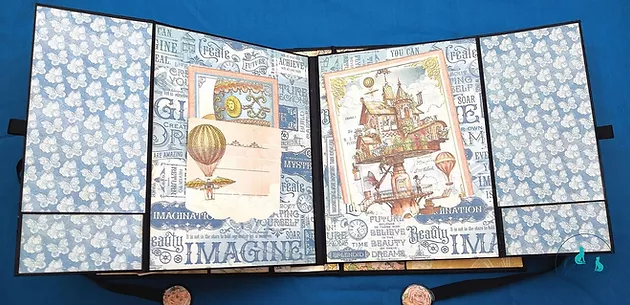 These are the front and back of the album. Maggie has put in a sections where the owner of this book can fit pieces of memorabilia, photos or tickets etc. She has used the same paper on the first page, for the spine, and the flaps on both pages showing how planning the book is vital so that you have enough of each paper.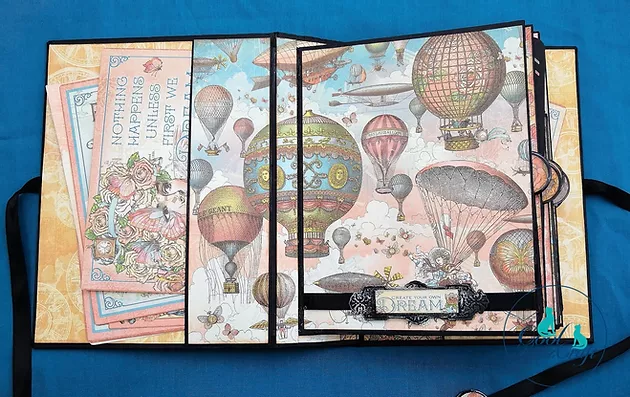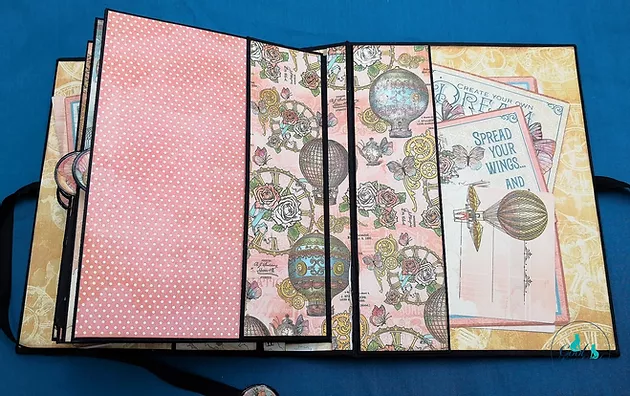 Another double page spread using coordinating papers
This page has been cut either with a die or you could use a craft knife to cut the slits and a punch at both ends before it is stuck into place. Be careful when sticking in your page that you leave room underneath the openings without glue for the pieces of ephemera to be put in.