This lovely album is the Foldover Album which in this case has been covered in Graphic 45 papers from their Imagination Collection.
You can buy this kit in the shop including all of the pre-cut greyboard, black/cream card, magnets and full instructions. You can also see all of the other items including some new papers by Craft Consortium https://www.coolkatzcraft.com/shop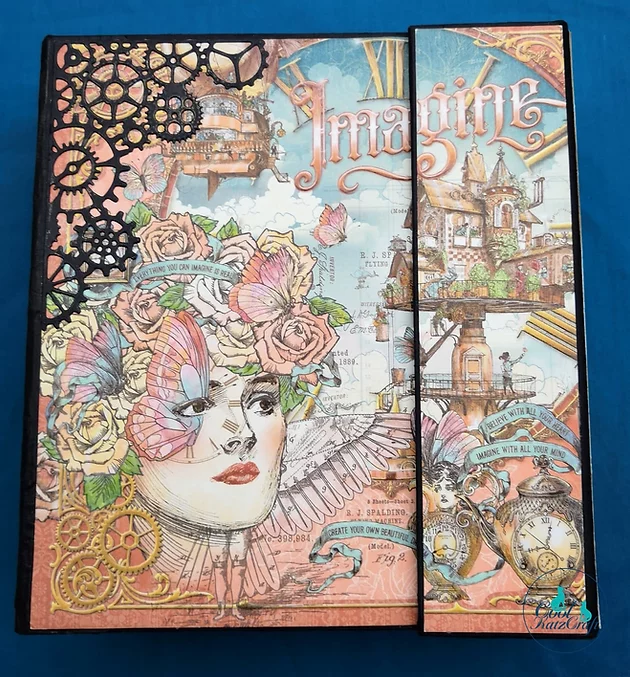 This picture shows that pages can be made to open vertically aswell as horizontally. Once again Maggie has used the same backing papers to maintain the feeling that all three of these pages belong together.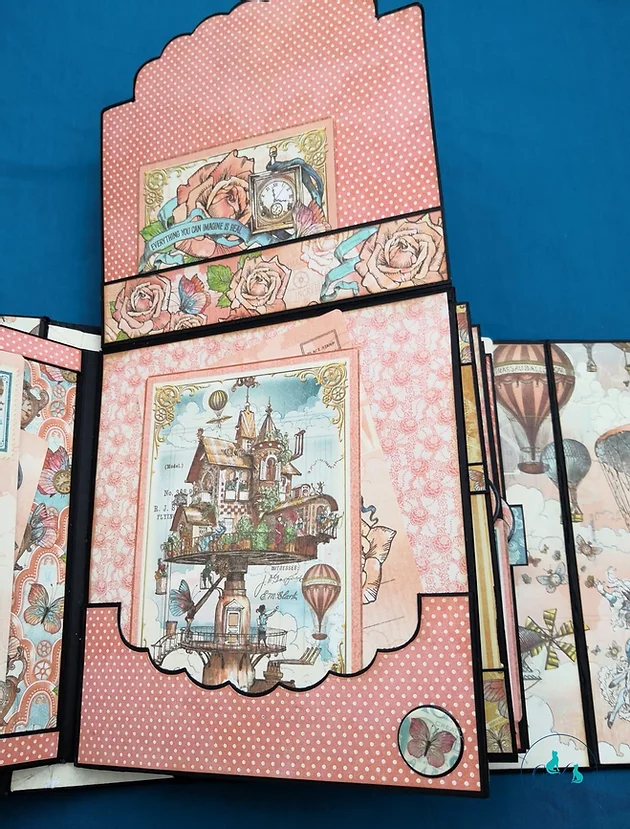 Maggie has used the same paper for the front and back inside covers and made it all match so that it gives a rich and well thought out lining to the book. If you were using other papers, as long as the overall look is the same you could layer it or put in pockets or frames.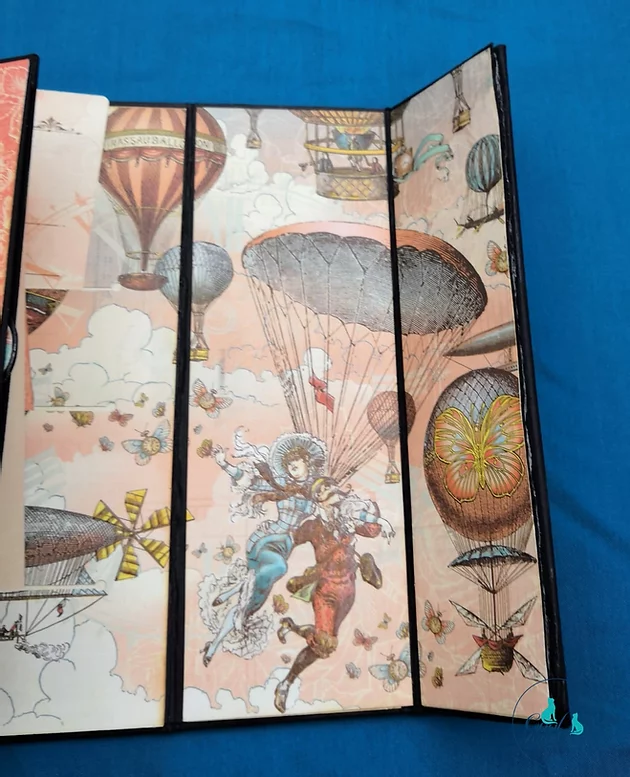 For this example the eye is directed to the centre by placing the lovely large image of the lady from the front cover across both pages, Maggie has also made them both into the same kind of pocket. Once again she has used the same background paper so that the pages remain balanced.
Here you can see the multiple layers that have been made to create a small album or secret compartment. Note the use of a tiny item from the papers to make the tab with the ribbon tied to it.