Fancy a little more inspiration for the table-for-two-breakfast-nook Intrigues®. Here are a few more close up photos of the Nook Elizabeth decorated.
The papers are from an older Kaisercraft collection called The High Tea, which coordinate beautifully, and have a bright, fresh feel to them.
The blind was created by folding paper and gluing into place over the window from, so easy to do but very effective.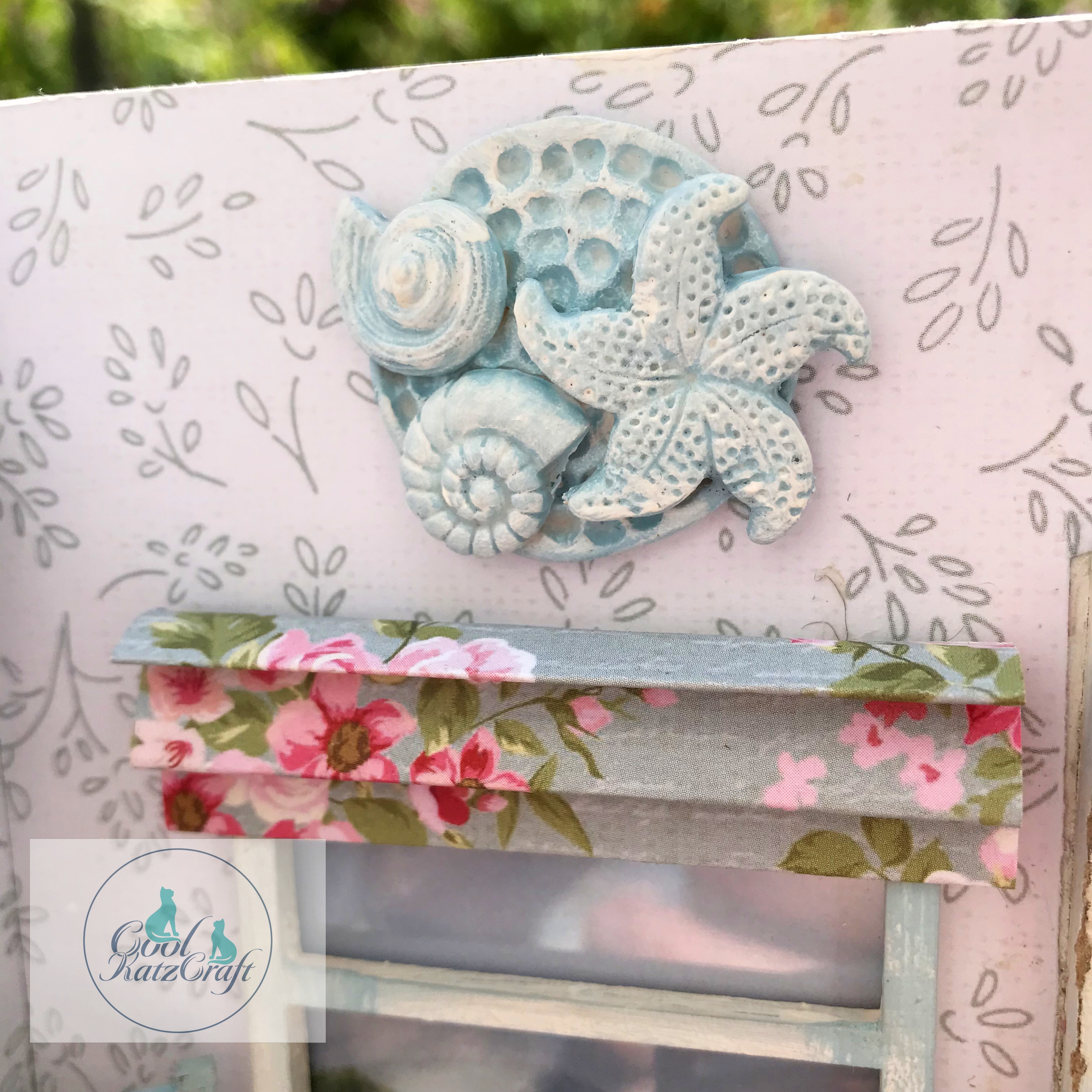 Remember the cat that comes in the kit? Well how about decorating him to create an ornamental cat. Elizabeth used a nail decal to add design to hers, but you could easily stamp onto him.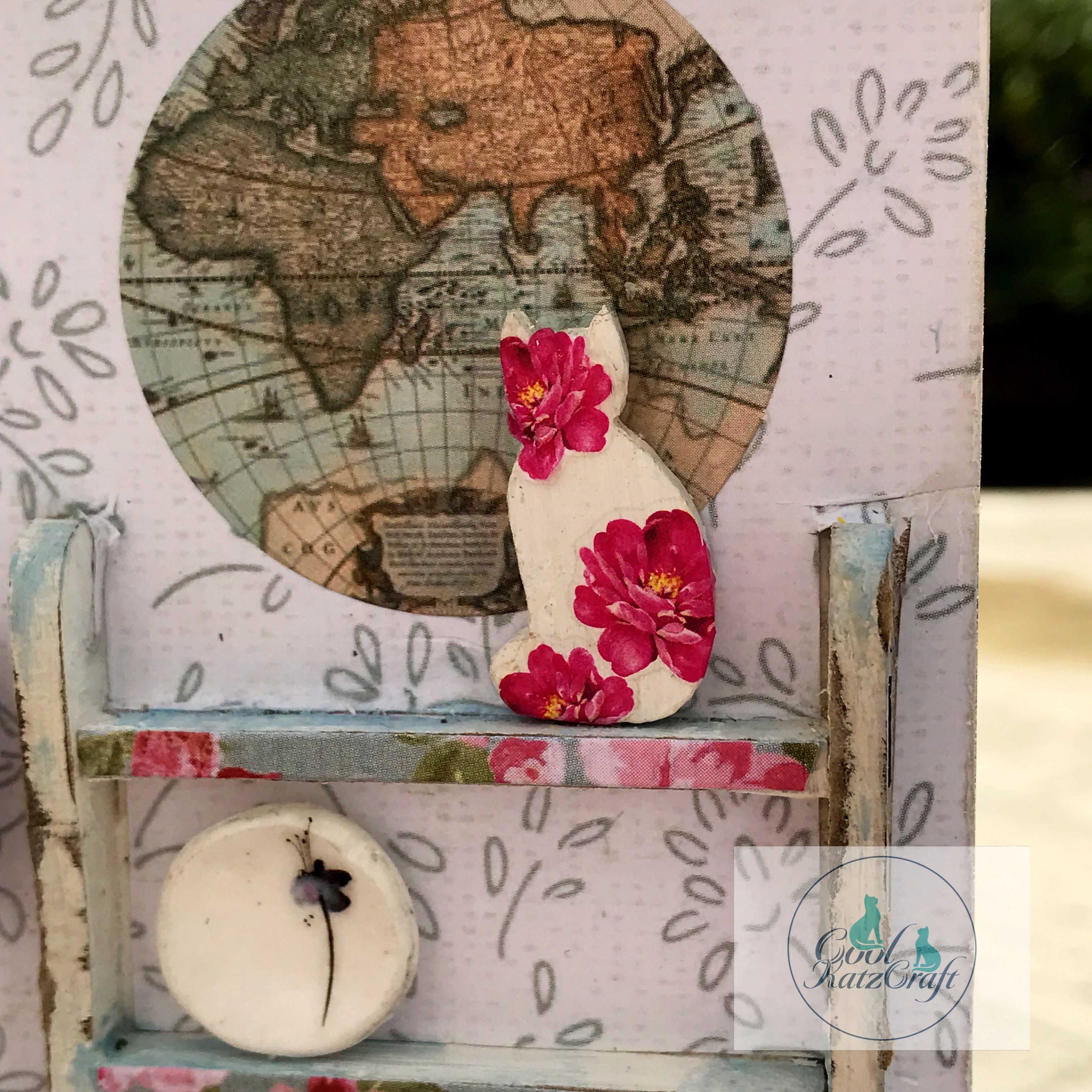 The door handles have been created with wire and beads, how clever is that!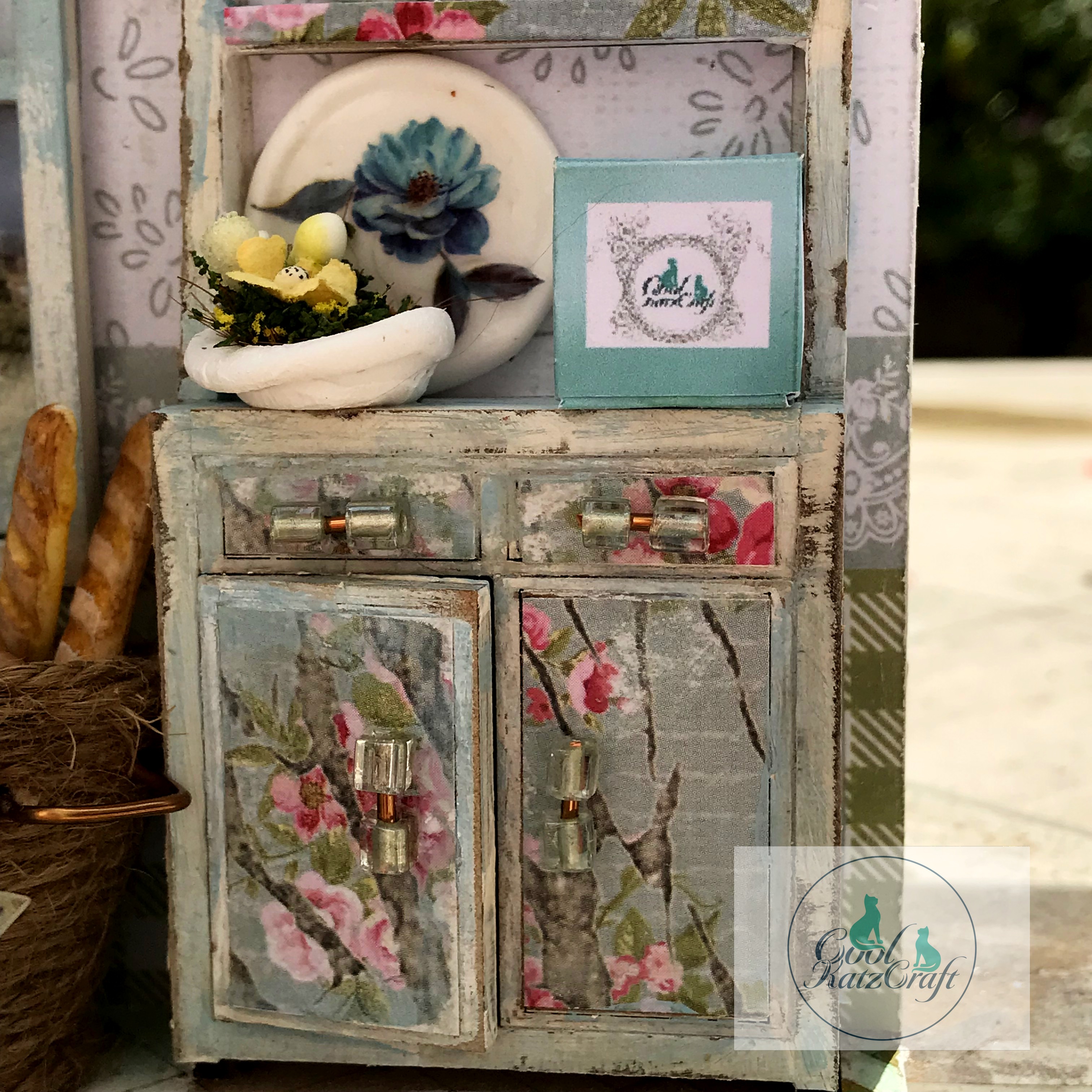 There's fresh bread in the basket, ready to be made into someones lunchtime sandwich.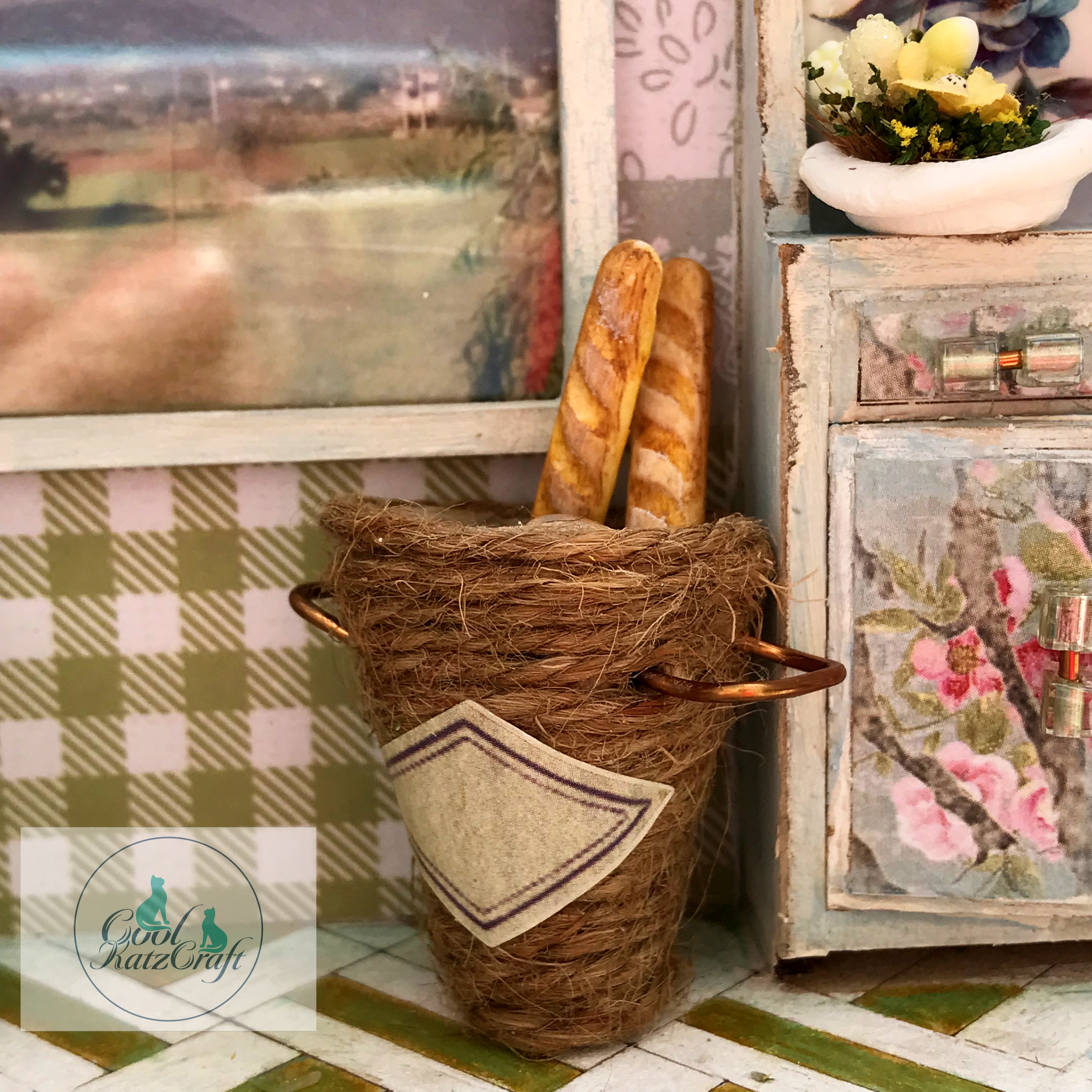 Take a closer look at the table and chair in the sunshine, what a great place to sit with a treat.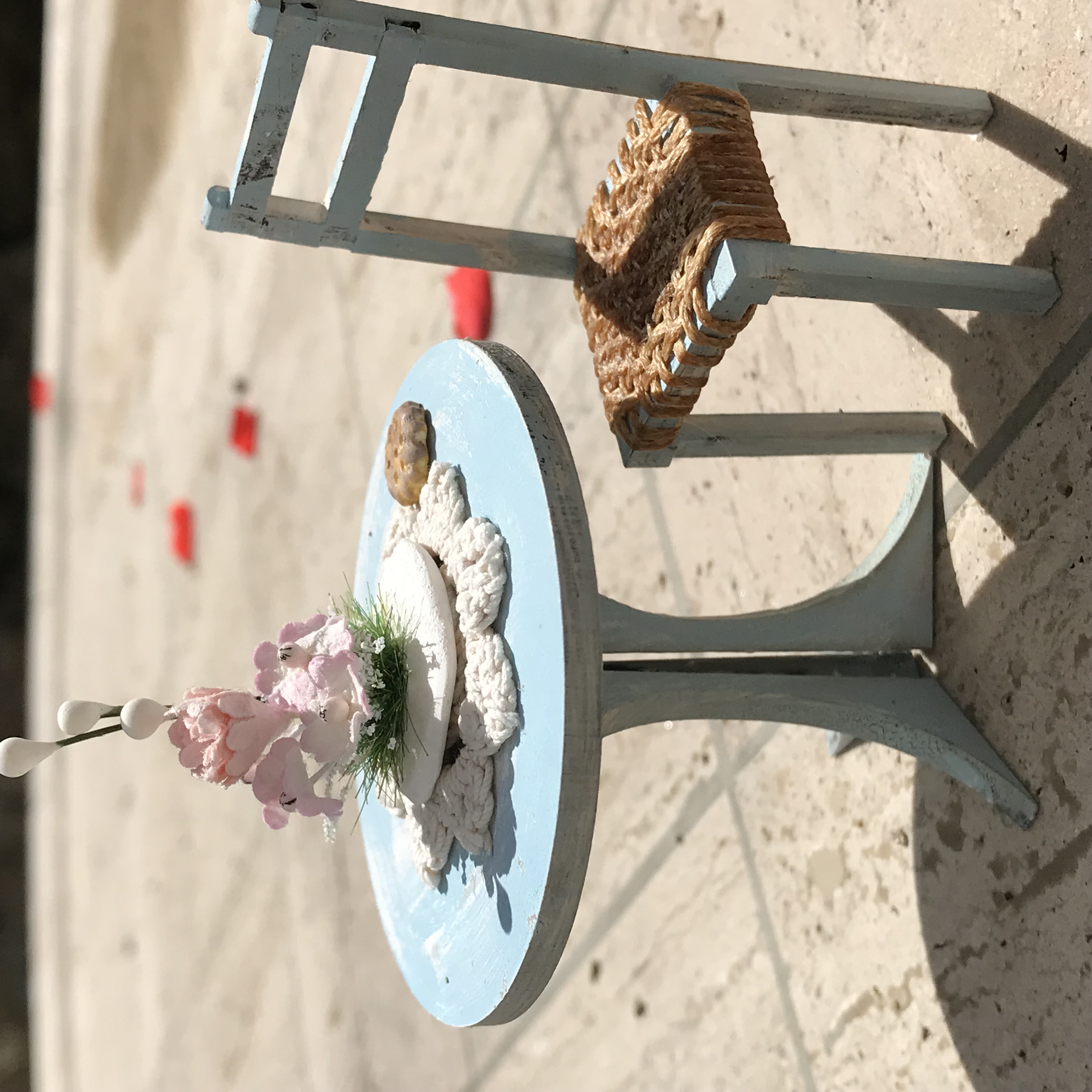 We have a full view on the inside, just look at those vintage green tiles.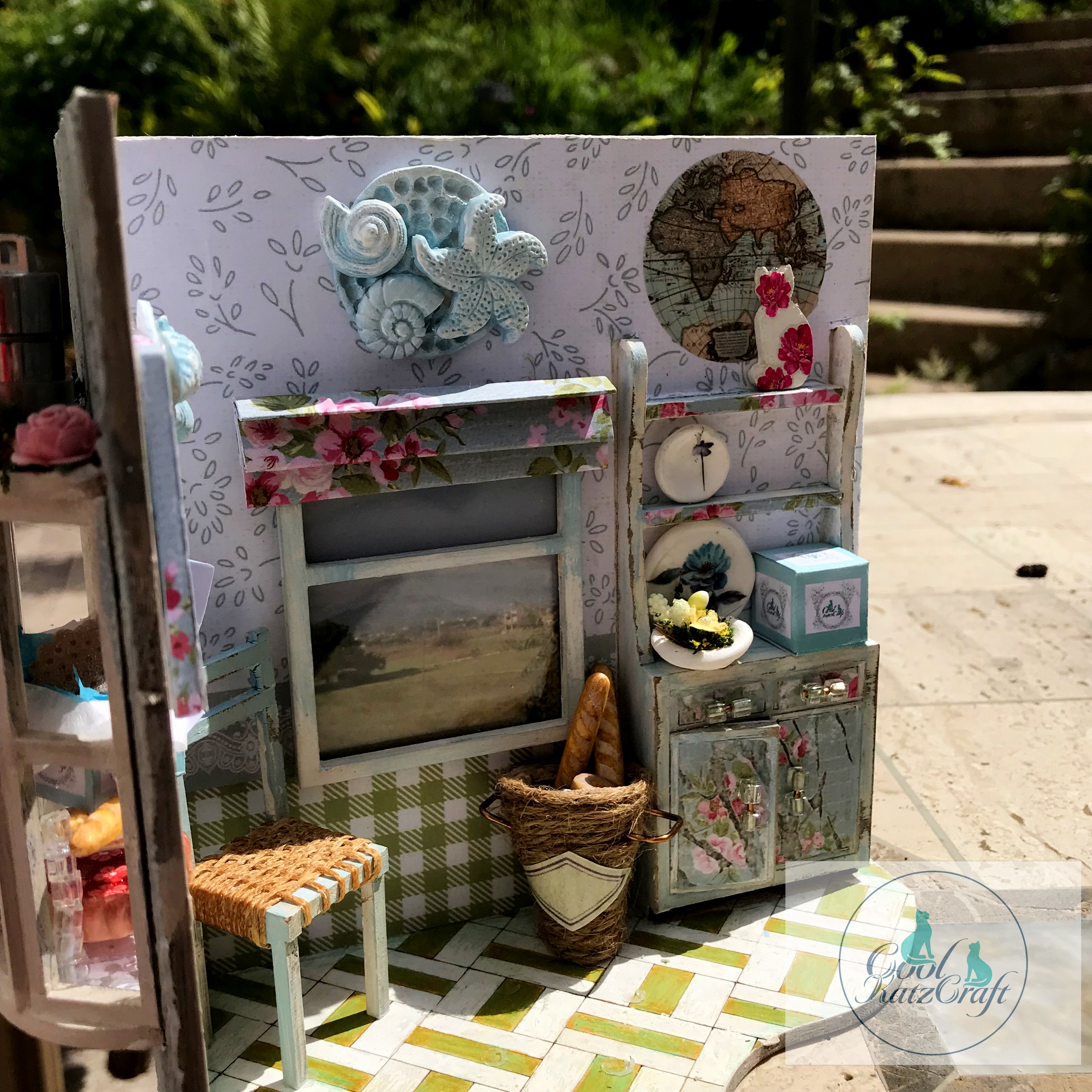 The shabby style of the cupboards where the edges are worn due to people brushing past, gradually wearing the paint on the corners.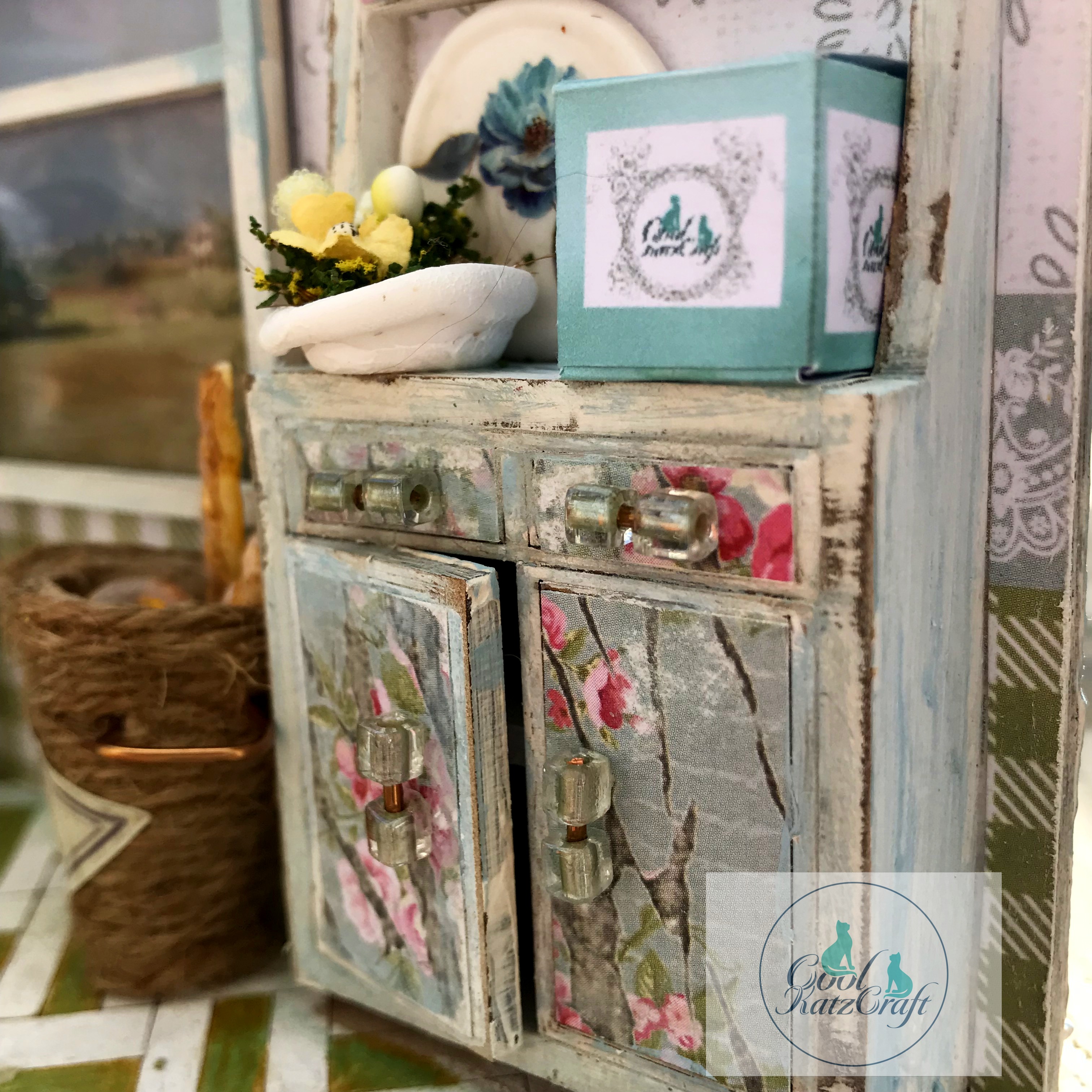 And just a little reminder of the outside of the cafe walls, weathered from the salty sea air.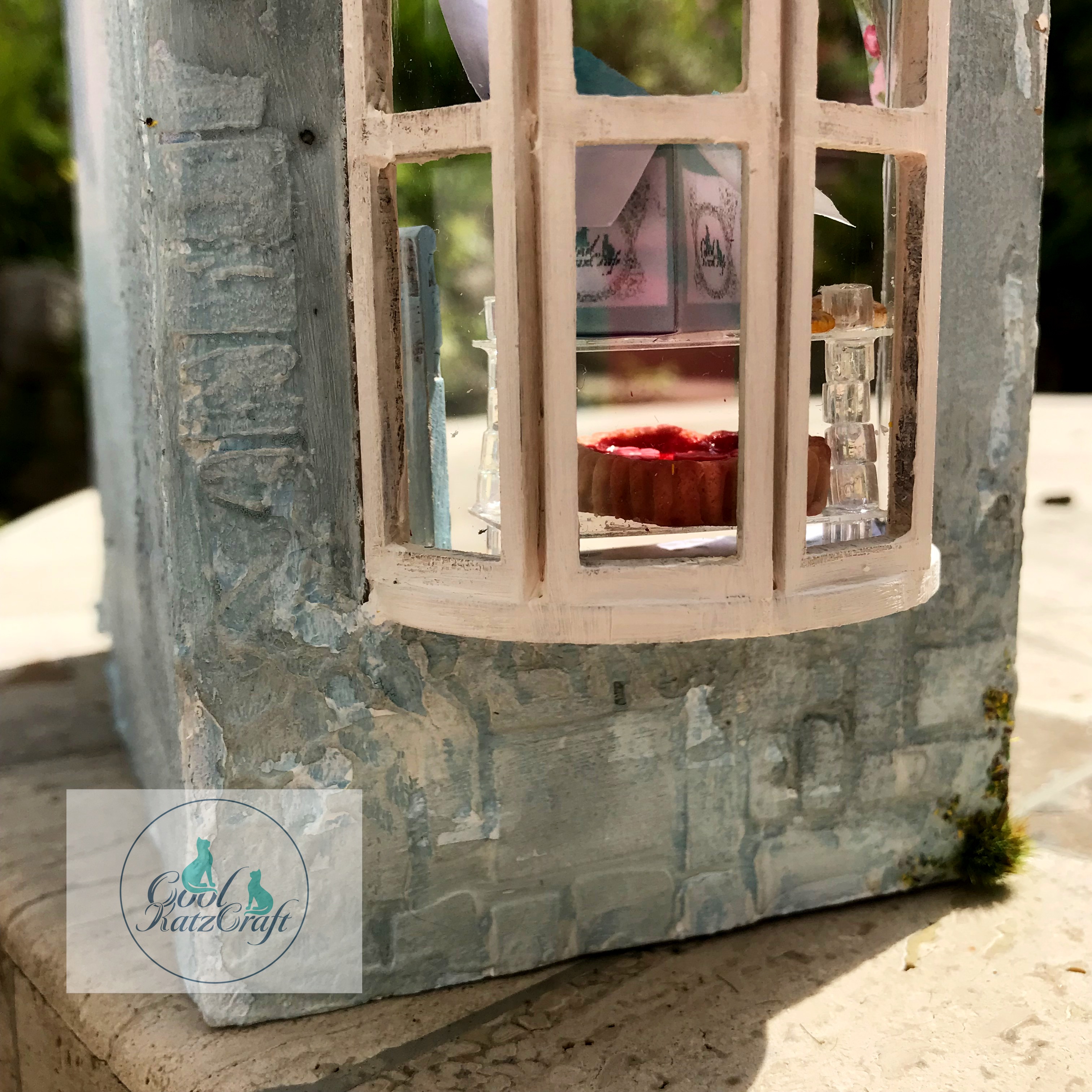 So we hope you enjoyed seeing more of the inside of the cafe. So next week we have a little surprise or two in store................. so don't forget to check back in for the reveal!
Happy Crafting
The CoolKatz Team x
https://www.youtube.com/channel/UCHVLrneEbdNJp3EIhJoH4BA

https://www.facebook.com/groups/CoolKatzCraft
https://www.coolkatzcraft.com/table-for-two-breakfast-nook Intrigues®.