Although CoolKatz has been busy recently I have had a fun time with GelliArts and some Grafix substrates. I got a little carried away! The result is this 8" x 8" mixed media piece.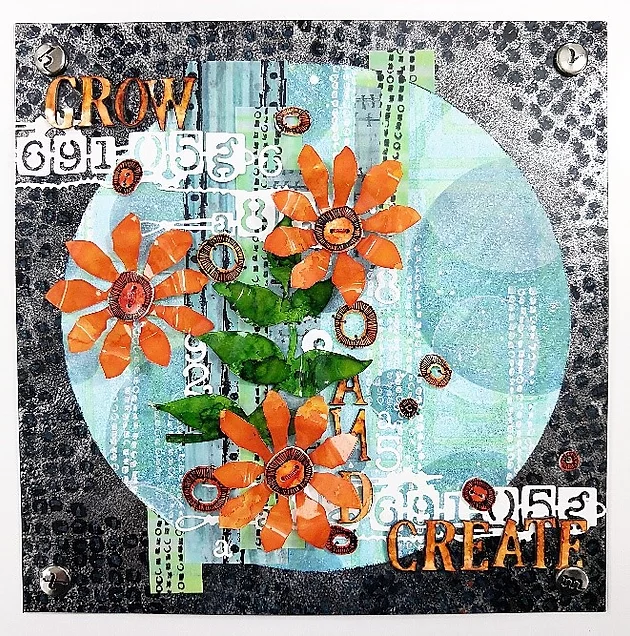 Many techniques were used with the Gelli Art plate and tools on Grafix Matte Dura-Lar Film, 020" Clear Craft Plastic, Opaque White Craft Plastic and White Shrink Film with acrylic paint, alcohol inks and StazON ink.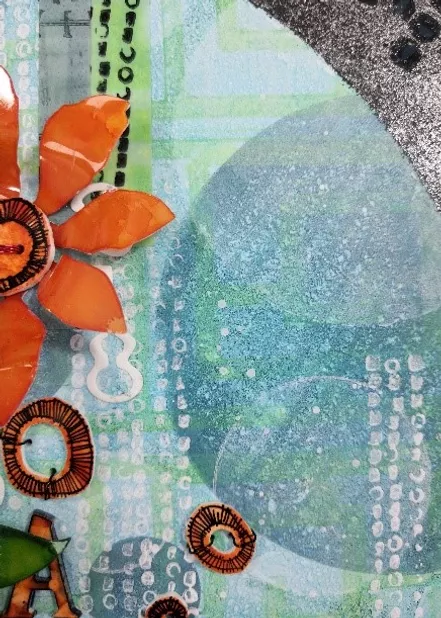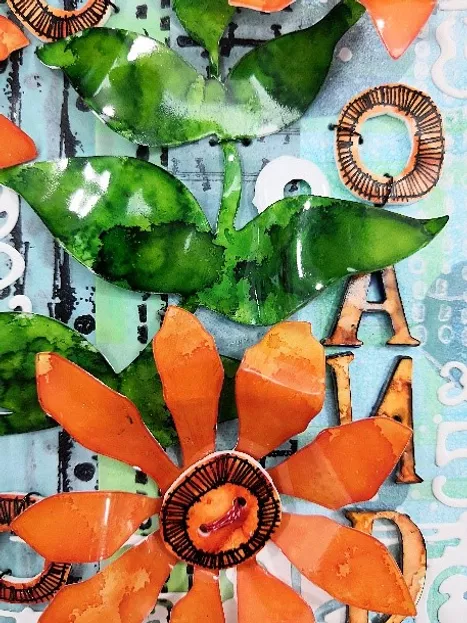 All the different elements were made individually and then were put all together. Grab a cup of tea and I'll talk you through the processes!
Two 8"x8" background panels and the flowers and leaves were cut from Grafix 020" Clear Craft Plastic. Steel rule dies, through a compatible cutting machine that was used for the leaves and flowers.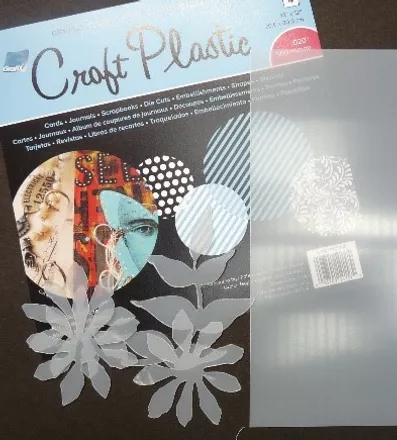 The background on one of the 8"x 8" Craft Plastic, after the backing was removed, was stamped with StazON ink with a background stamp (Seth Apter) and to give dimension acrylic paint (Dina Wakley Media) was painted in layers allowing each to dry first. Silver acrylic paint (Deco Art) was sponged over to highlight the stamp design, followed by black gesso (IndigoBlu) to finish.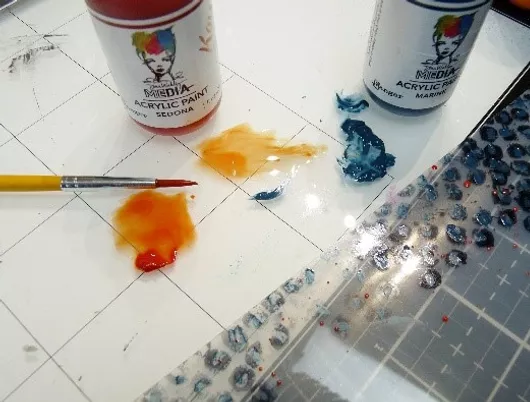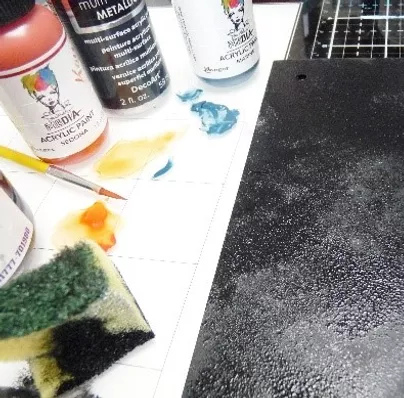 A 7" diameter circle (Sizzix) and embellishments were cut from Opaque White Craft Plastic with thin metal die (AallandCreate) on a compatible cutting machine.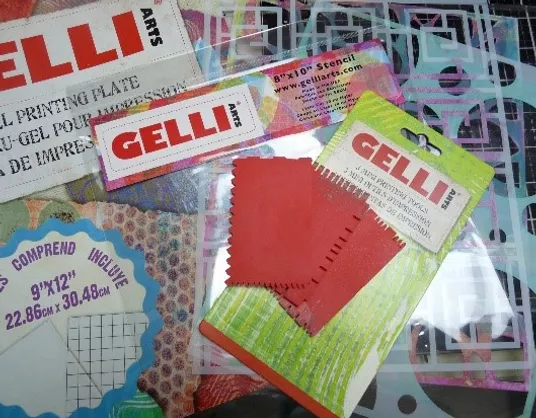 The embellishments were kept white for the finished assembly, the circle was used for Gelli prints.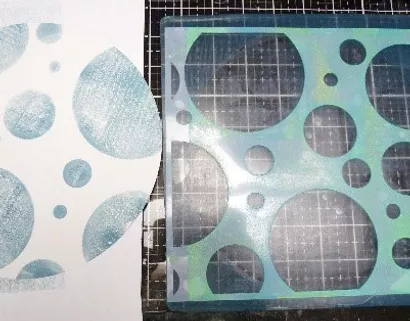 I brayered acrylic paint (Dina Wakley Media) on to the Gelli plate, placed the new circle stencil over and used one of the mini combs to add texture and took a print. Then brayered the Gelli plate again, without cleaning, with a lighter colour, placed over a different new stencil, blotted with a sheet of copy paper, removed the stencil, and then took another print over the first. I added another layer by placing the circle stencil over the uncleaned Gelli plate, brayered white gesso over then removed the stencil, took another 2 prints without adding more paint.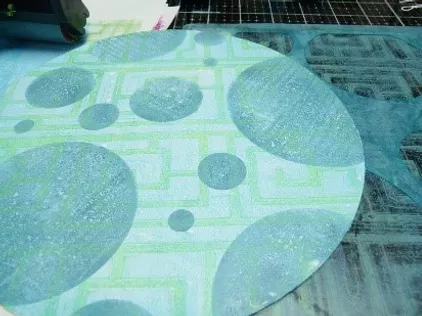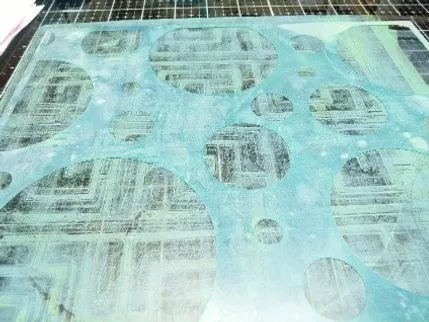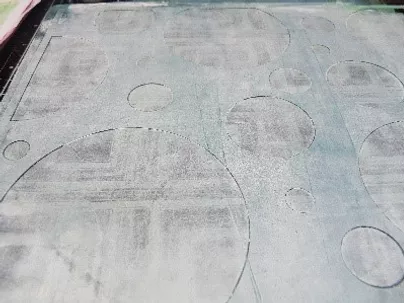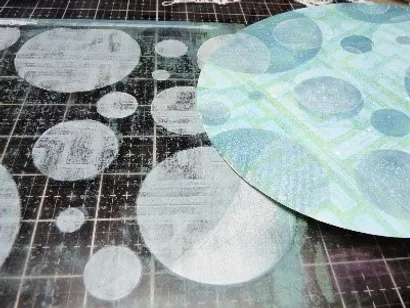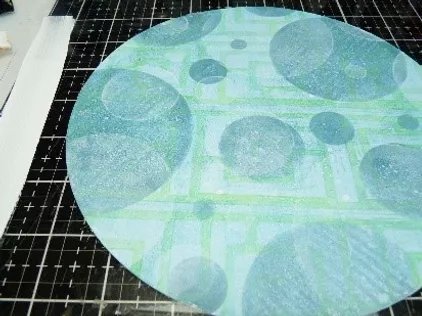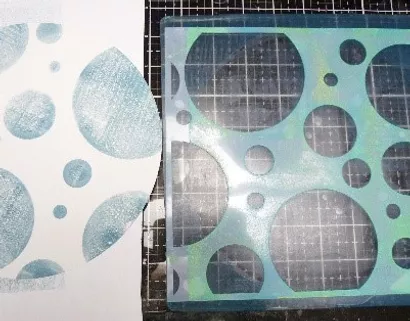 I added more interest onto this print a little texture was added by stamping background stamp (Seth Apter) with white gesso.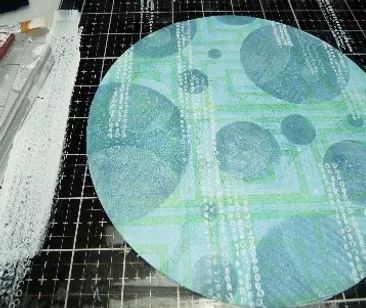 I brayered more paint and used the same stencils to make prints onto to Grafix Matte Dura-Lar Film. One of the fabulous properties of Matte Dura-Lar is it's translucently so I made prints on both sides; it gives a great illusion of depth.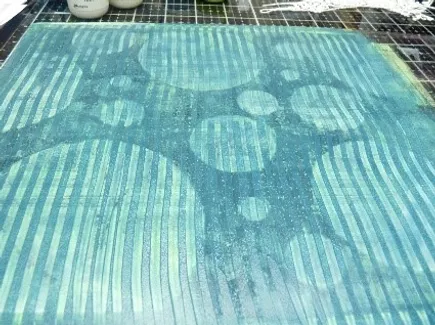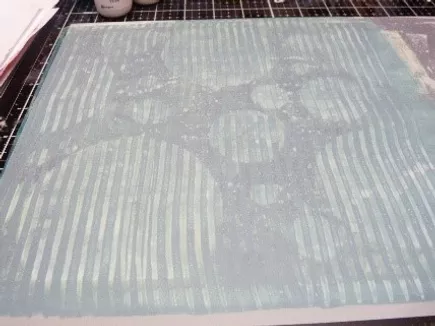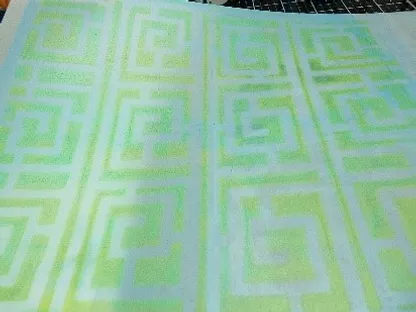 Extra interest was added with stamping with StazON.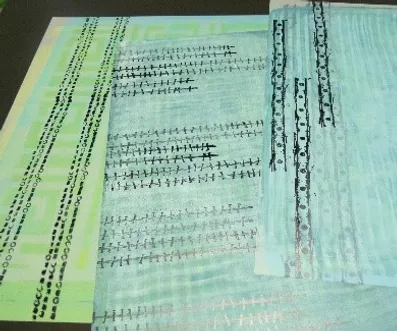 The die-cut flowers and leaves were coloured with alcohol inks (Patina, Ranger) on one side after removing the protective film. These were shaped by heating with a crafting heat tool and I wanted the effect of inks but not transparent so painted over the alcohol ink with white gesso.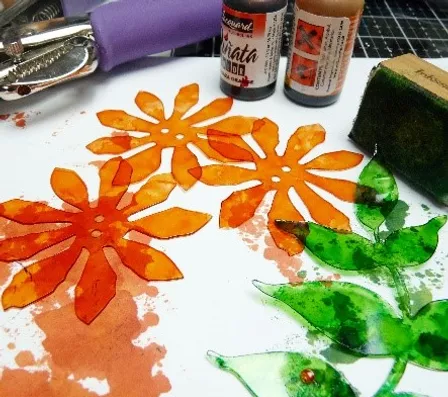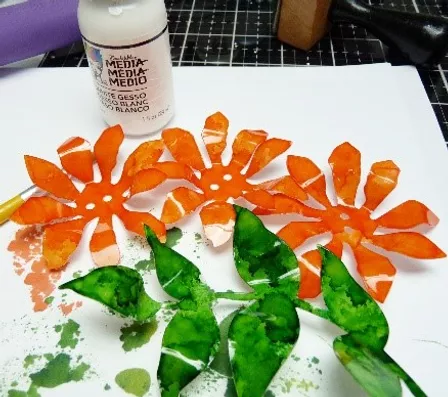 To make the shrink embellishments, Grafix White Shrink Film was lightly coloured with the same alcohol inks, quirky shapes (AallandCreate) were stamped over and then fussy cut-out and buttonholes punched out. The sentiments were die cut. The embellishments and sentiments were shrunk following the instructions on the packaging.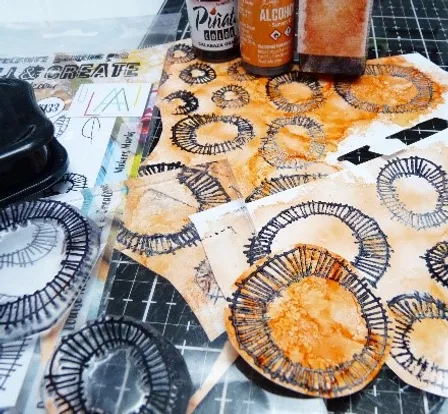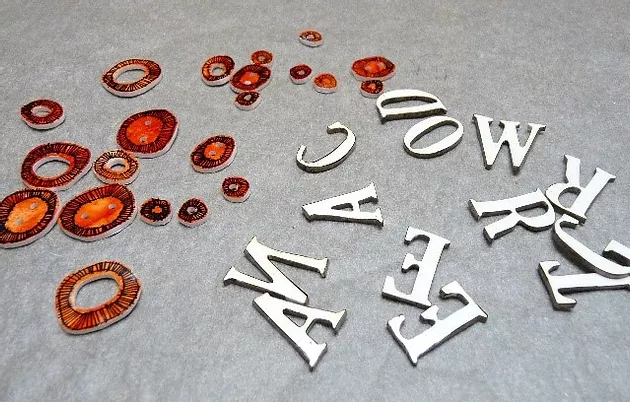 The sentiments were coloured were then coloured with the same alcohol inks.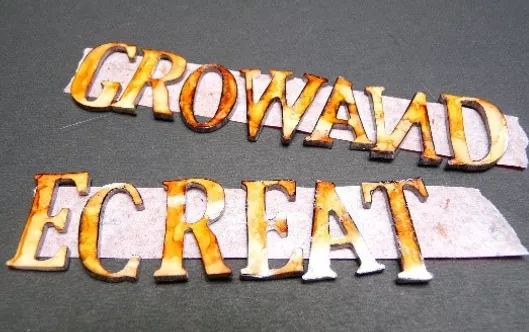 Once all the elements of the mixed media piece were fabricated, I arranged them and when happy with the composition they have adhered to the background.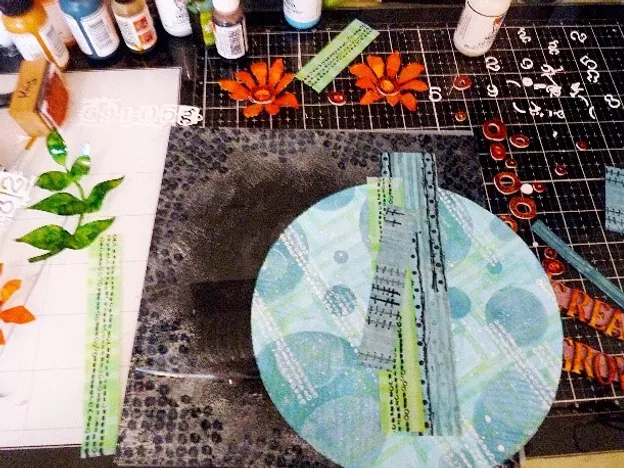 Artist-tac was used to stick Opaque White Craft Plastic and Matte Dura-Lar prints. Coloured craft wire was used to both secure and add interest to the shaped flowers, leave and shrink film shapes. The sentiments were adhered with hot glue.
To finish the other 8"x 8" panel was attached to the back of the background with brads to protect and cover the background.
It would be fabulous if you have been inspired to use some of these techniques for yourself. In the UK CoolKatzCraft can supply all the Grafix products featured and Gelli Arts can be found at SirStampalot.co.uk.
Kay