There's no better way to celebrate our Queen than in a fabulous Jubilee Tea Room. There are cakes galore and all kinds of jummy treats, and of course Tea!
We are loving all the details Jenny has added into this project, from the lace table cloths to the specials board. Here's how it evolved.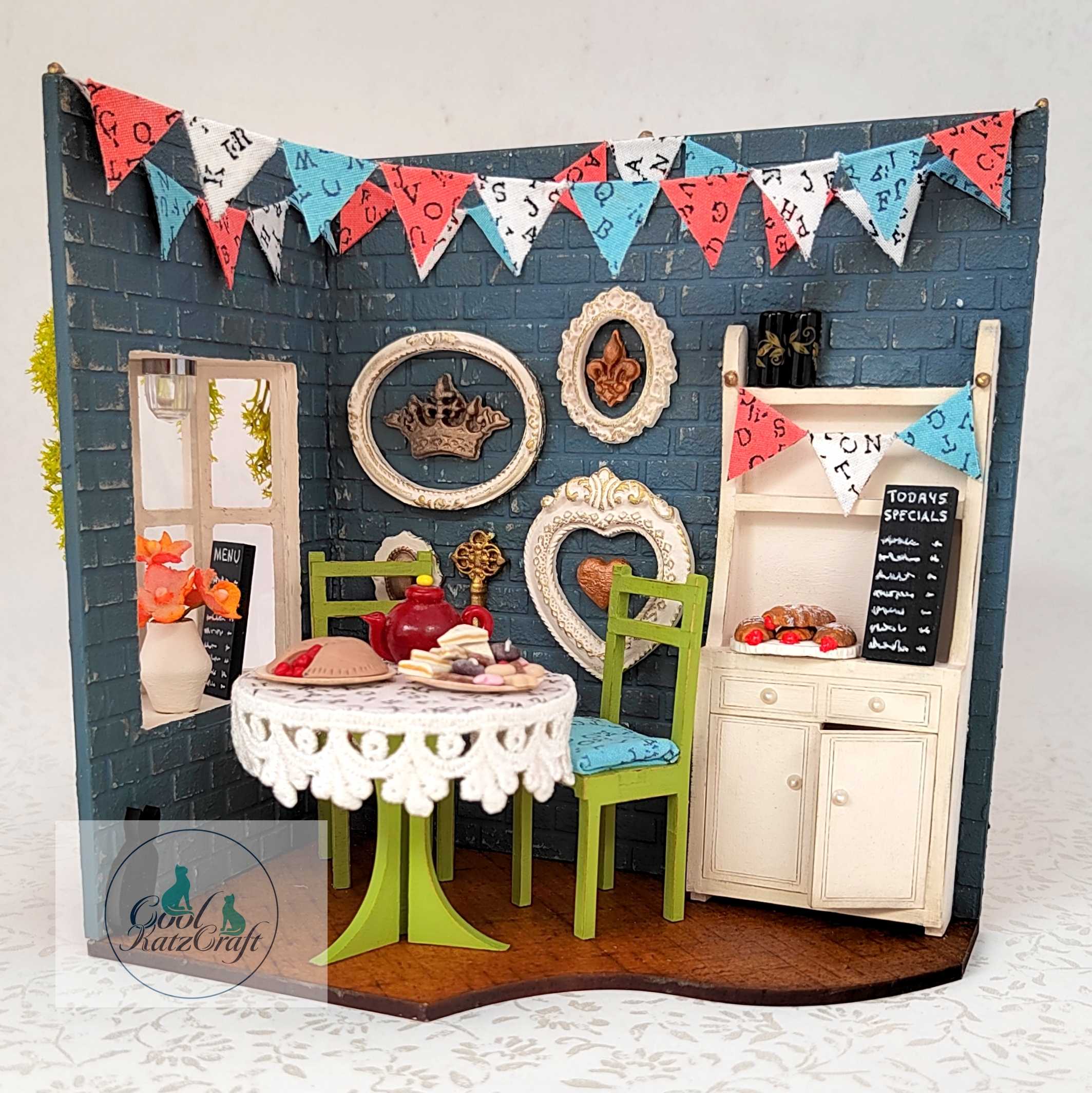 This 'Table For Two' Book Nook Intrigue® has been decorated with bunting as a way of commemorating the The Queen's Platinum Jubilee.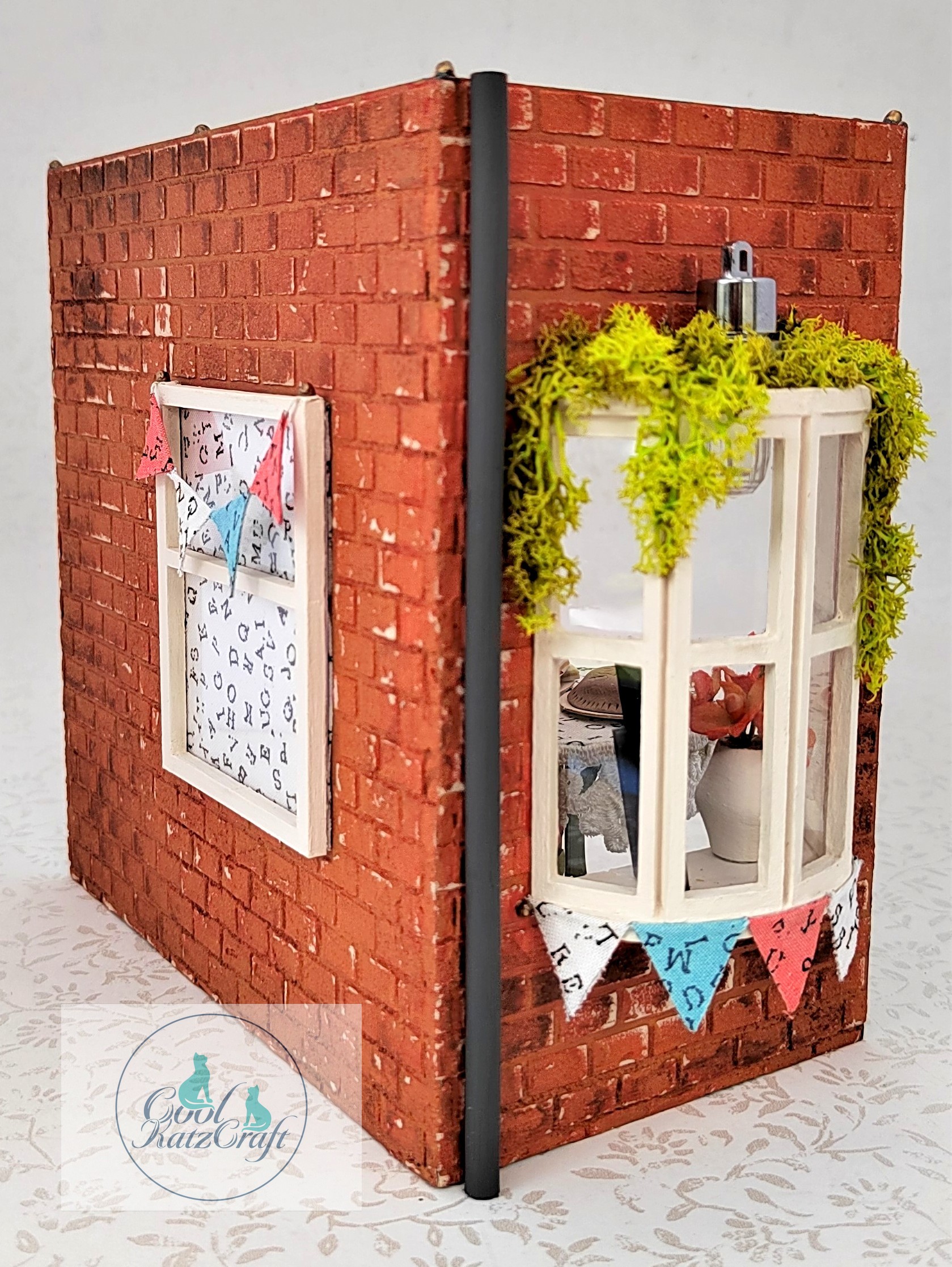 And the decoration doesn't stop inside; even the window ledges on the outside have been trimmed with more of the bunting. The drainpipe is a painted chopstick!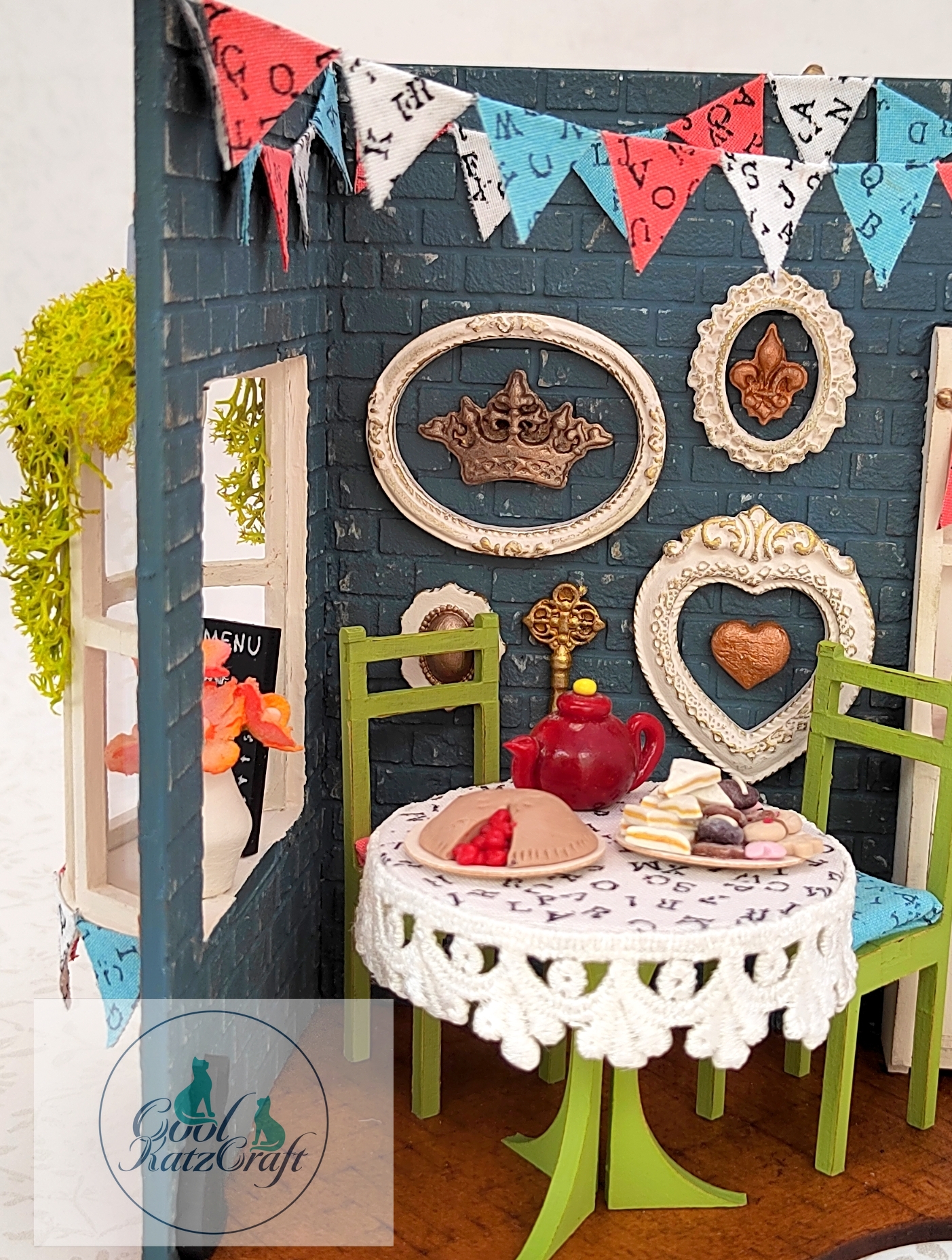 The same bunting fabric has been used to cover the table, make cushion pads for the chairs and to add a closed blind to the false flat window.
The view from above helps show how the bunting has been strung along the top of the walls and between the two outer corners for maximum effect.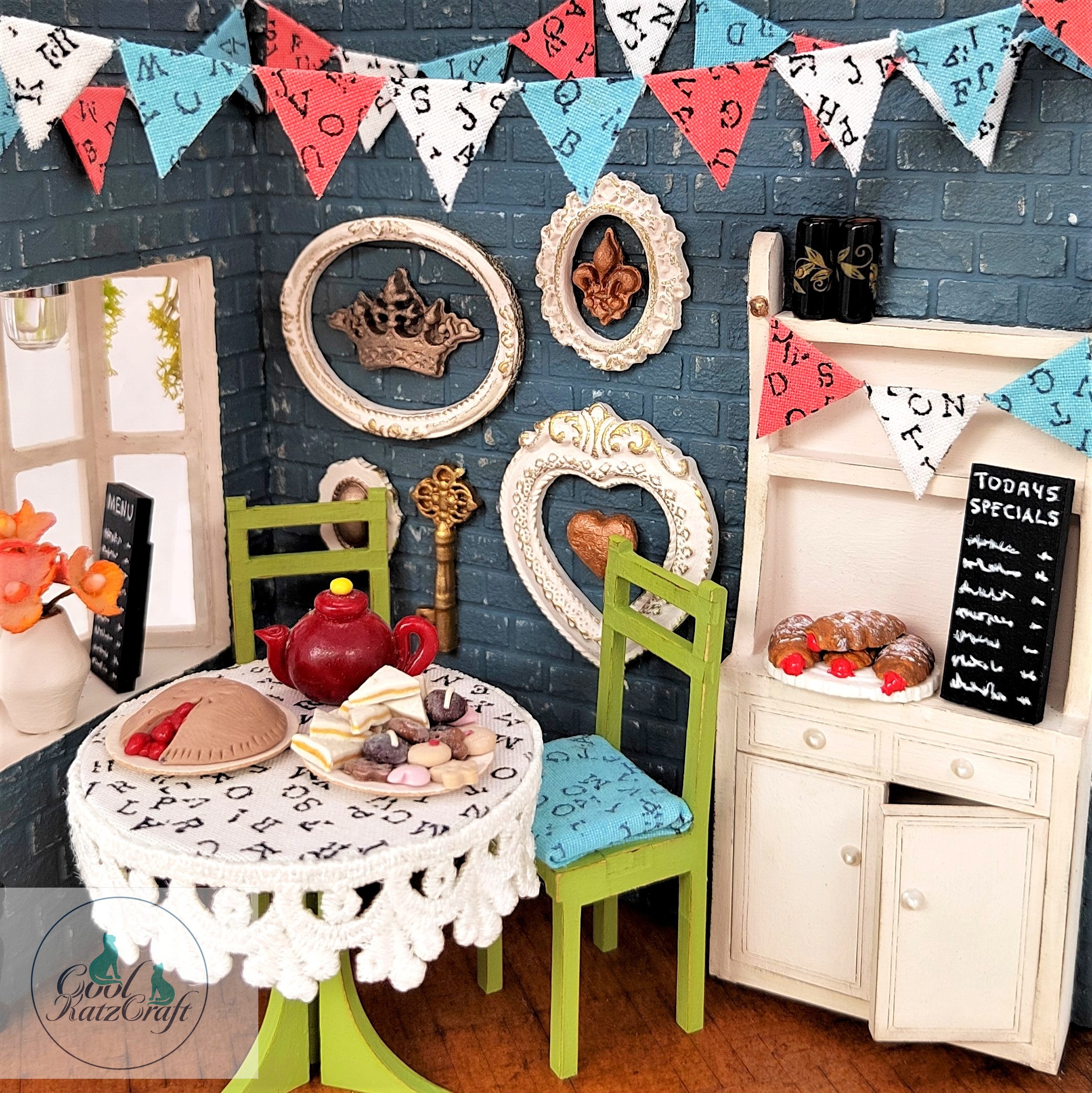 The chalkboard menus in the window and on the dresser are made by painting leftover MDF pieces from the bay window with black gesso.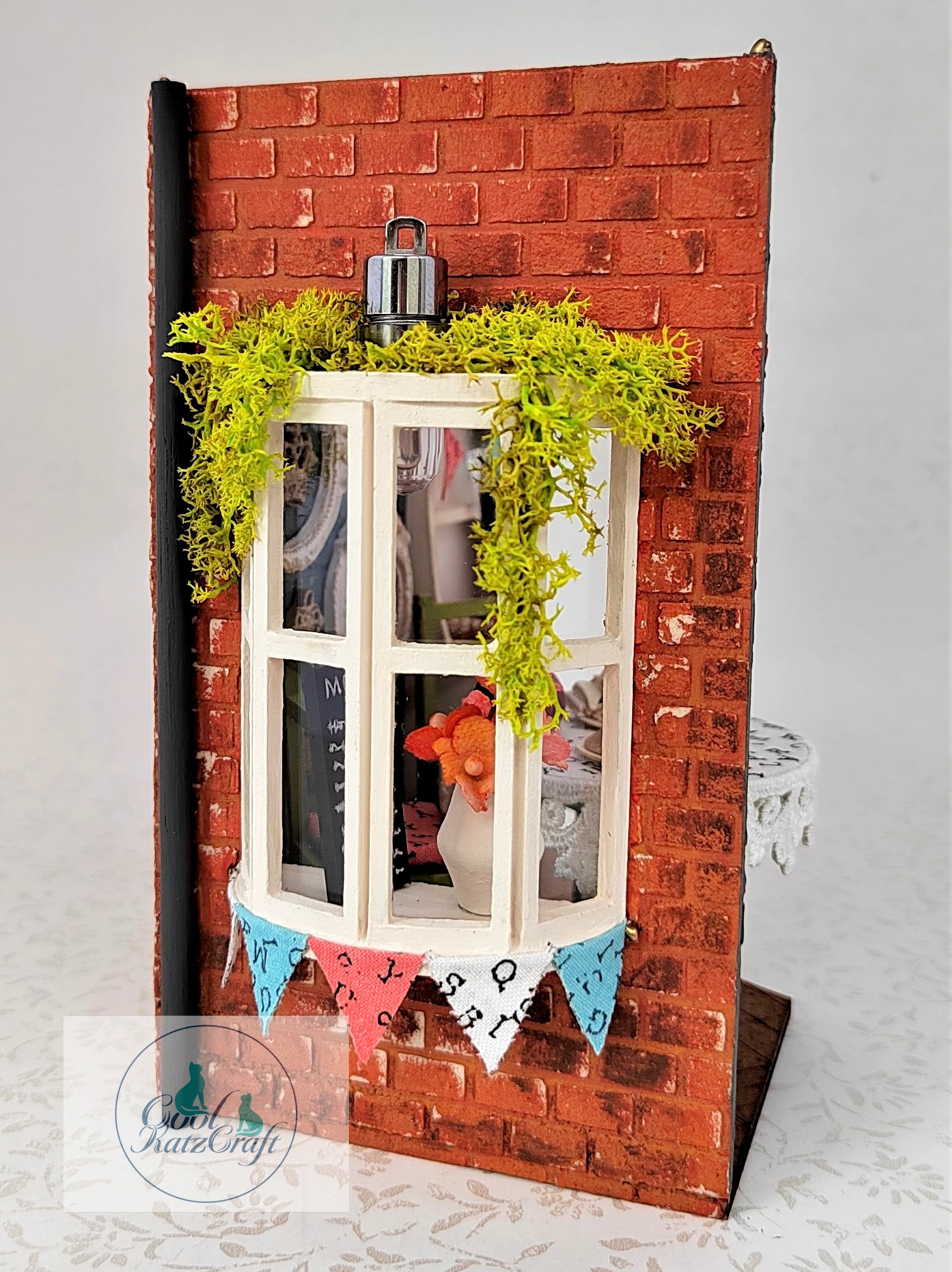 The brickwork inside and out is created using the CoolKatz Brick Wall Stencil. Once painted you can sand it back and rub an inkpad over to give it an aged look.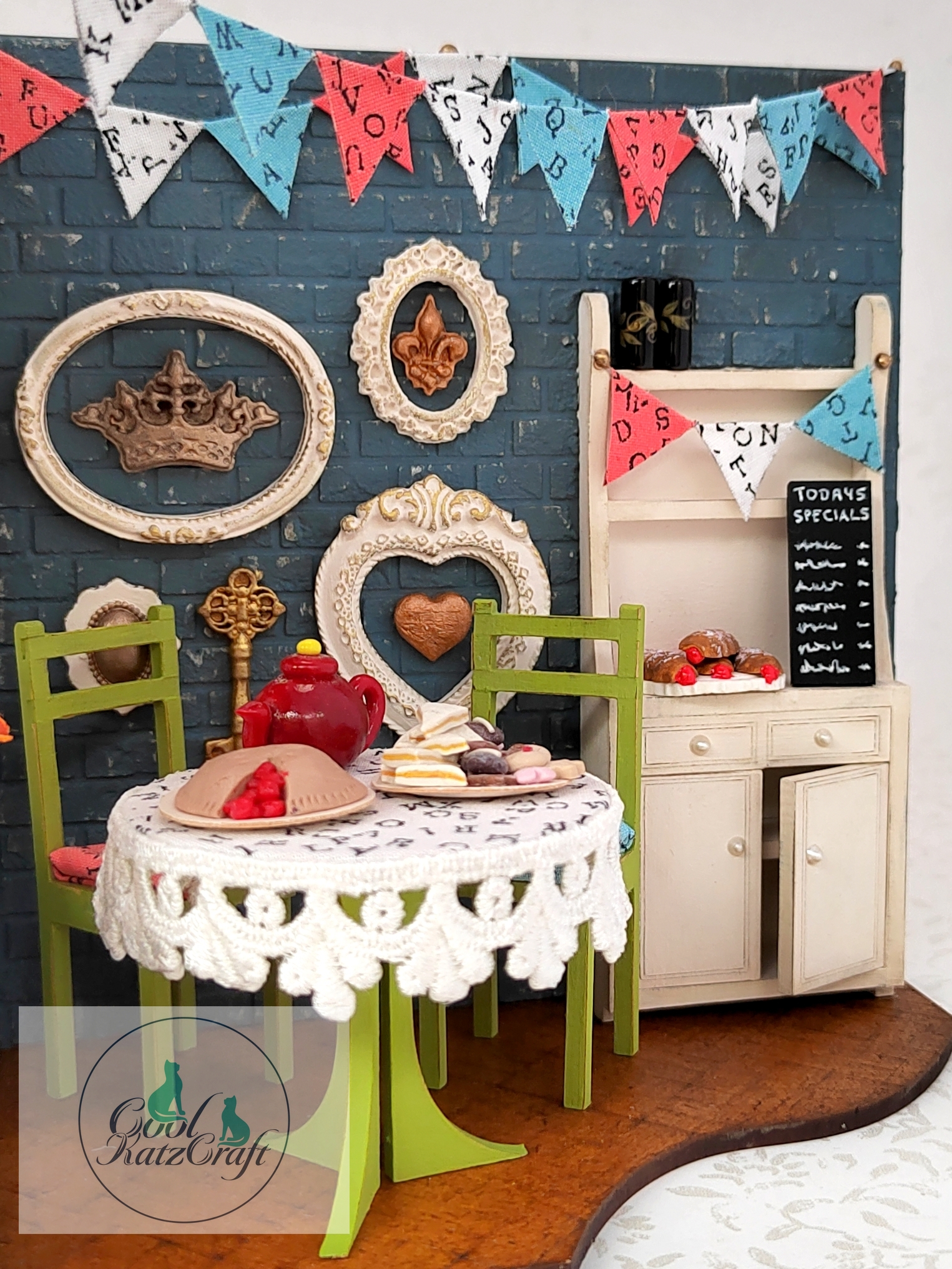 You may have seen that the flat window has been 'boarded up' inside before being stencilled, giving extra wall space to decorate with frames and metallic ornaments.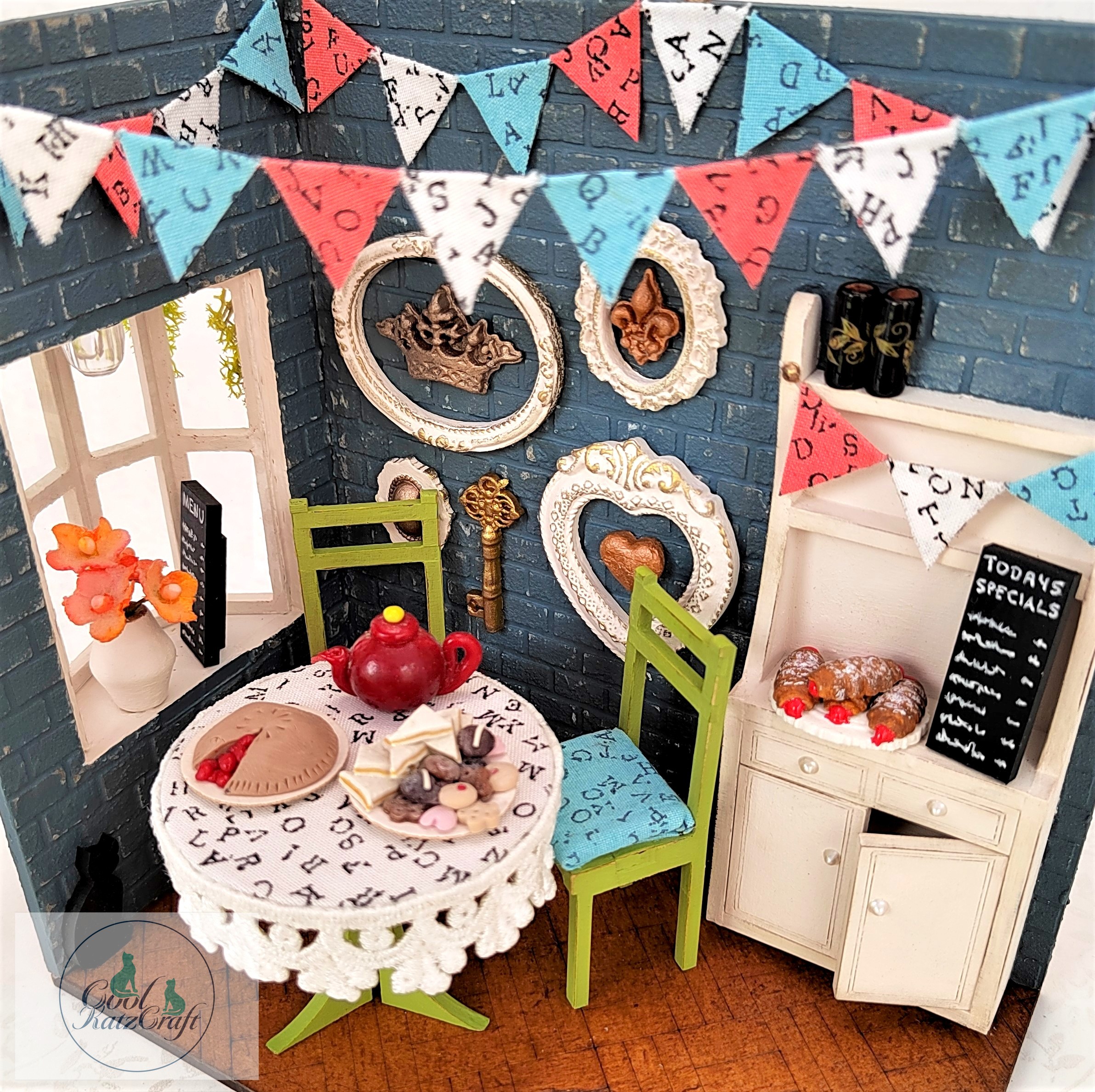 The pastries on the dresser are wooden beads cut in half and painted, with dots of red enamel used on each end to look like jam.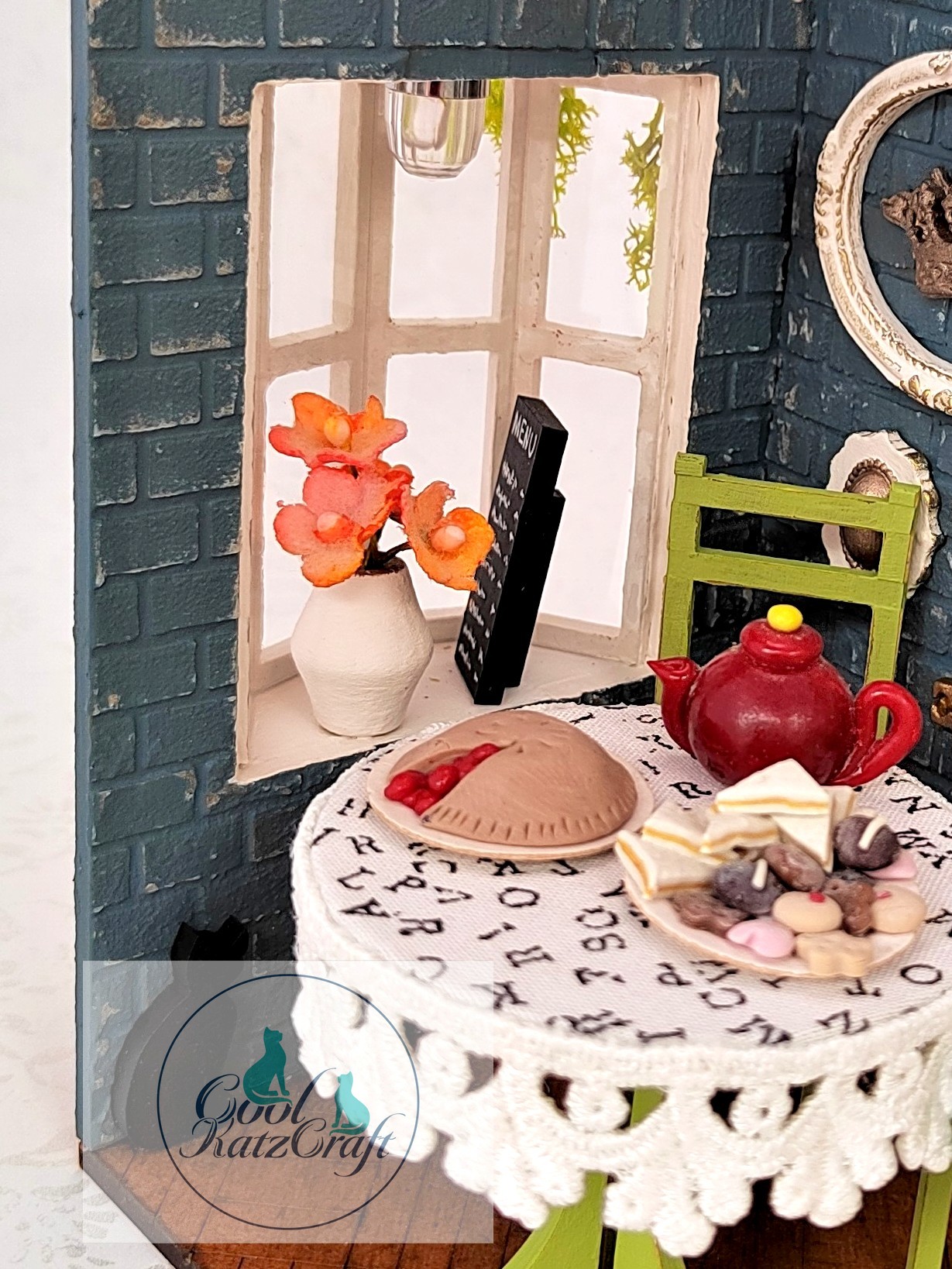 The flower pot in the window is also a painted bead and can you spot the little kitten that has snuck inside for a treat or two!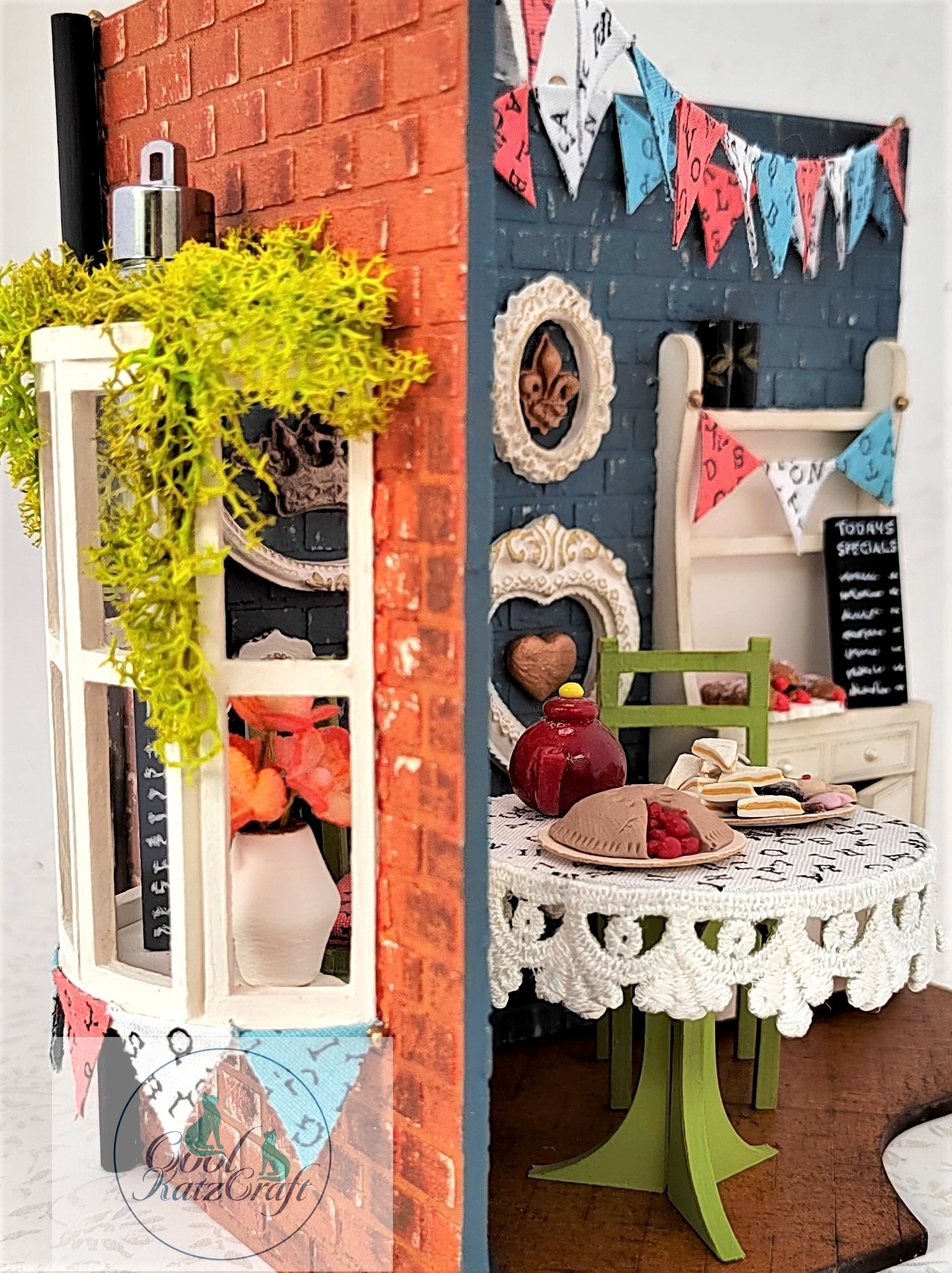 See how the greenery on the roof of the bay window co-ordinates with the painted table and chairs, a design tip seen in lots of modern interiors.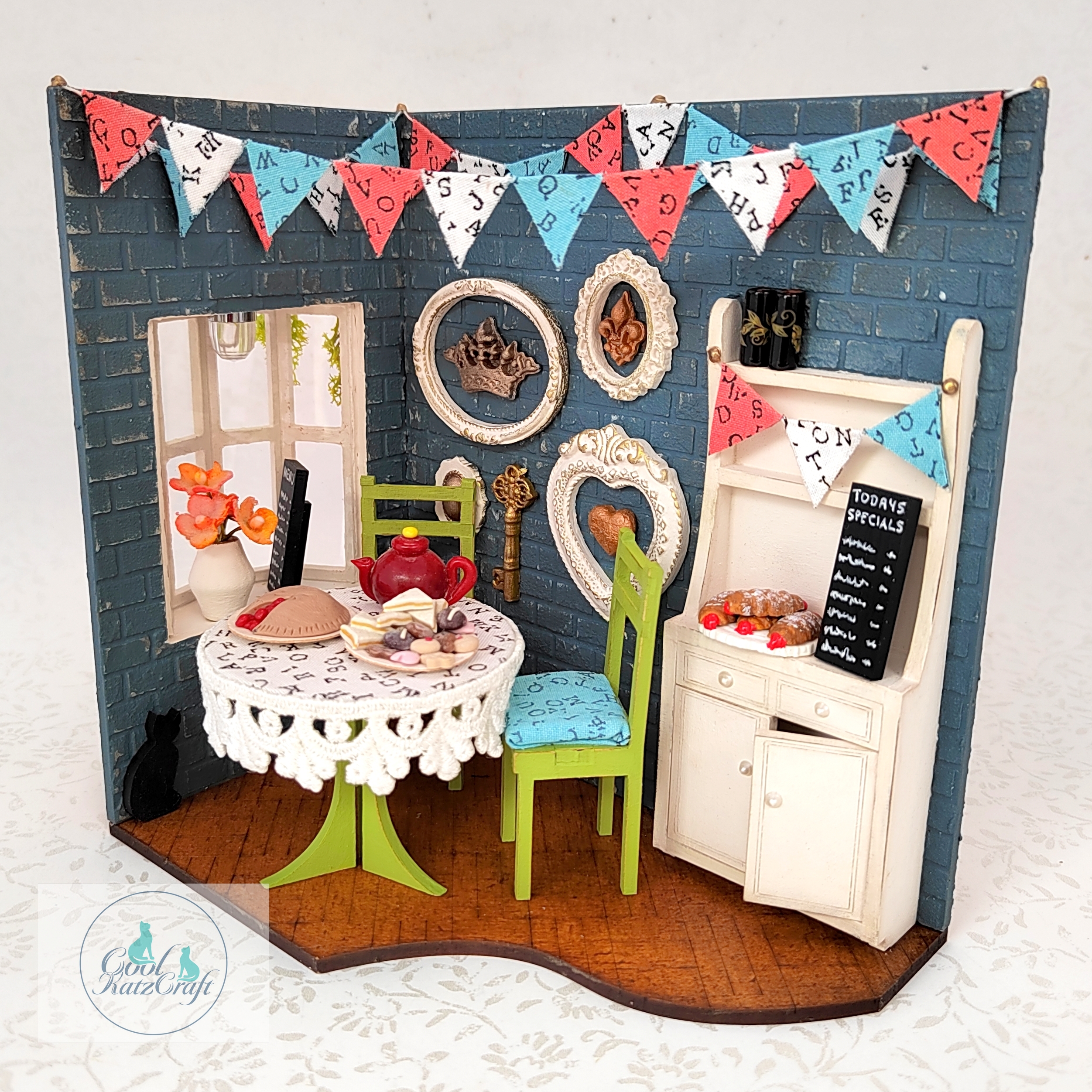 As an alternative way of commemorating this special occasion you could also add bunting to the 'Alley', 'Castle', 'On The Train' or 'On The Stage' Book Nook Intrigues®.
How fabulous is that, and if you would like to create your very own Jubilee Tea Room, the link to the kit is just below along with links to our YouTube Channel and our Facebook Group.
Happy Crafting
The CoolKatz Team x
https://www.youtube.com/channel/UCHVLrneEbdNJp3EIhJoH4BA

https://www.facebook.com/groups/CoolKatzCraft